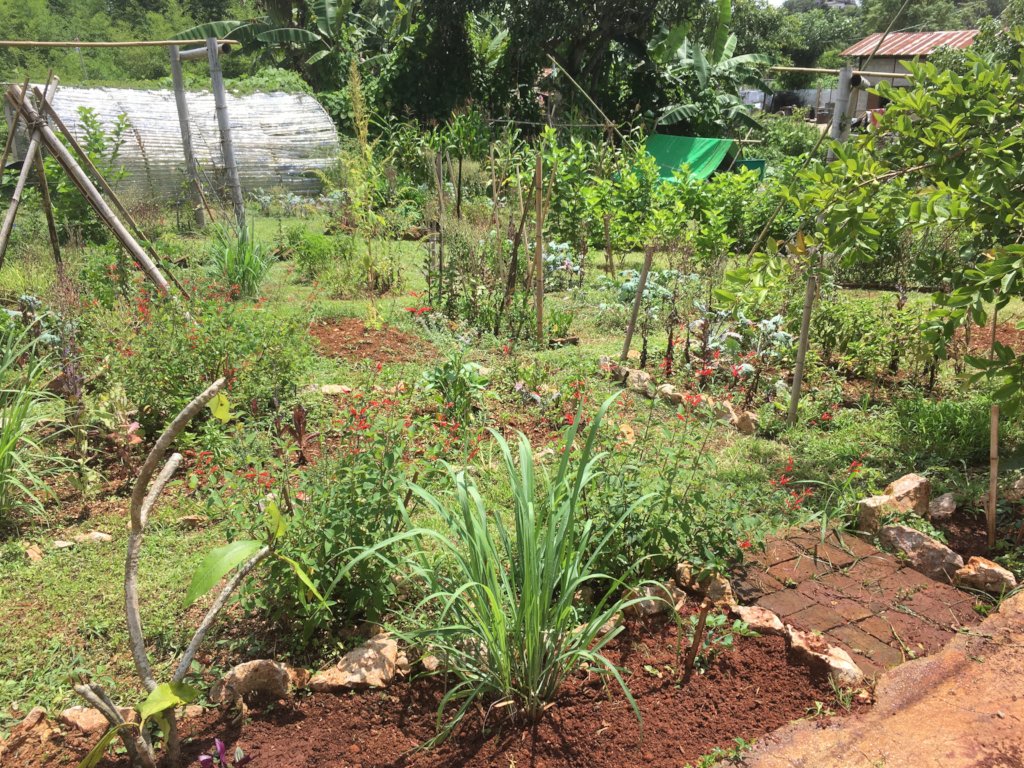 Dear Friends and Family,
We hope you are all doing well during these extremely challenging times.

Closing Training Program and Café due to 2nd wave of Covid
As many of you know, we closed the café and the internship program back in the end of March due to the first round of COVID sweeping through Myanmar. We opened again in June and July, but only with very limited abilities, as international borders were still closed and domestic travel within Myanmar was still extremely limited.
We took on 2 new local young girls into the training program at the café. During the 2 months that we were able to open we changed the way in which we were serving the local community. More take always and only working with bookings.
Unfortunately, Myanmar has been hit extremely hard with the second wave of COVID and as a result the entire country is currently in lock down again. This means the café is closed and also means that the young girls that we work with through our internship program who come from remote villages are unable to come. This along with Myanmar elections to occur in November, there is a standstill here again and we are unsure how long it will last.
New Ice Cream Parlor
We are excited to share that one of our new aims as result of the lock down in the country is to focus on our amazing ice creams as a new source of income generation.
Slowly we are turning our bakery room into a bakery and ice cream parlor! We have created new ice cream flavors and are now offering banana split, ice cream sundaes and much more rich creamy desserts!

Some of the flavors now include; Red Raspberry Swirl with Dark Chocolate, Chai Masala, Dark Chocolate Mousse, Coconut, Fresh Passion Fruit, Mango, Strawberry, Mint Chocolate Chip, Pink Dragon Fruit. Thai Tea, Lemon Yogurt and our famous Salted Caramel with Dark Chocolate Chips. All the ice creams are homemade here by the girls and made using local ingredients.
With this second lockdown we continue to have time to work on the design and shaping of the new ice cream parlor as well as repairs and improvements throughout the entire project.
Yoga Program
During the time we could open, we were excited to host 2 yoga retreats. We were able to open the café and the yoga studio to two large groups. It was so nice to have the café buzzing again with people, flowers, good food and the smell of fresh breads and sweets and of course many of our new ice cream flavors being tested!
We are also excited to share that during that time, we met local Myanmar lady who has trained as a yoga instructor. Once things in the country begin to normalize again, we look forward to working with her and starting classes again.
Organic Gardens
As we have been in lockdown for several months here in Kalaw, we spend our time working outdoors on the organic gardens at the café. We are pleased with the way things are progressing and hope when restaurants reopen, we will be able to sell some of our fresh herbs, edible flowers and salad greens to help support our work.
We also have been trying our hand at making sun dried tomatoes in our handmade solar food dryer. We have had a huge success and have been able to add our own oregano, thyme, rosemary and basil which we have grown in the garden.
GlobalGiving Project of the Month
We are excited to share that our other project on GlobalGiving was fortunate enough to win a place in the Project of the Month Club. Our Whispering Earth Training Centre was featured during the month of August as the project of the month. Along with this, we were allotted a set amount of funding coming through the program. We are able to share part of this funding also with Sprouting Seeds! What exciting news this has been!
We continue to search new ways of serving our local communities as we continue to grow and change with the new ways of living which we all have been forced into. We hope things will be able to open here in Myanmar in the near future and that we will be able to take another set of interns for the winter season with several holidays coming up!

We wish safe wishes for everyone, stay healthy and safe!

Sprouting Seeds Family