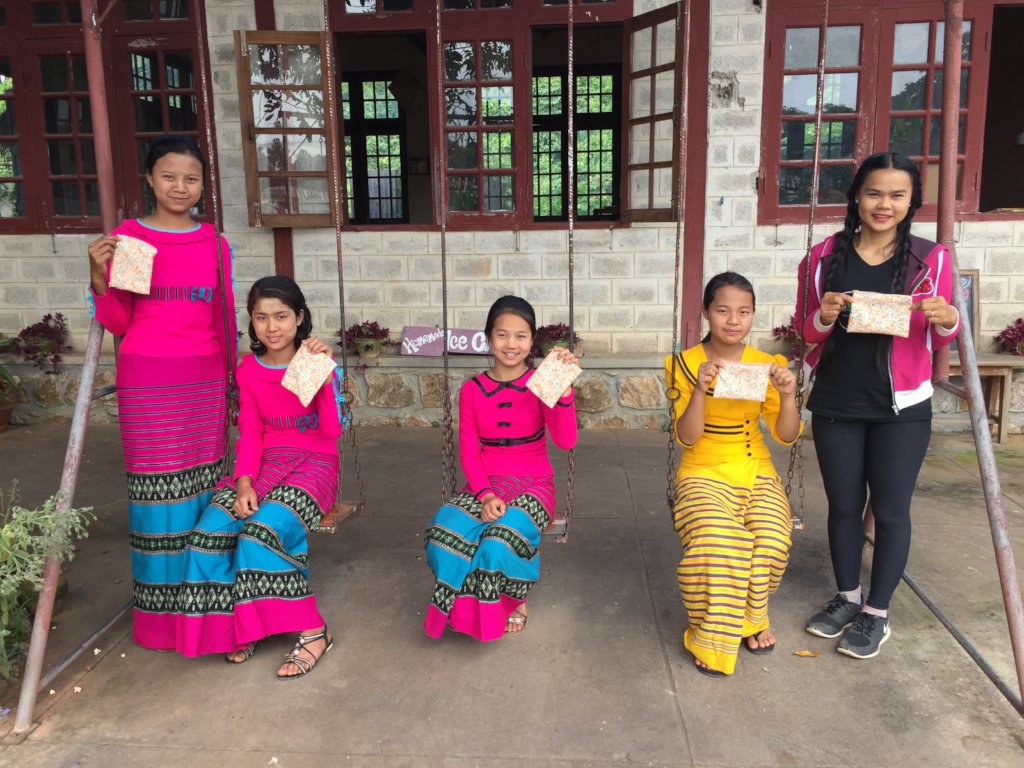 Dear Friends and Family!
We are happy to say that we have made it through another soggy monsoon season here in Shan State!!!! The sun is out now as we make our way into cold season which means more tourist will be coming to Kalaw!
New Internships
As we prepare for the upcoming high season have opened several new positions for young girls to come in for internships with us. We are fixing up one of spaces here at the new café for the girls to have a place to sleep. It is a time of big changes, as all the girls we have previously trained are now moving on to other jobs and work. We are excited with the new group and they are ready to learn all they can!!!
Sewing Training with village
We offered a sewing training to a small group of girls from one of the villages outside Kalaw. They learned several new techniques for sewing and all have left know how to sew small bags which we will sell here at the café.
Sustainable Urban Kitchen Garden (Permaculture Workshop)
With support from our dear friend Cheryl, we offered our first Permaculture workshop last month. The workshop, Sustainable Urban Kitchen Gardens was a huge success. We brought in local organic farmers from the area, local farmers and many participants were from local hotels and restaurants in Kalaw looking to start composting and small scale organic gardens.
The workshop was a huge success, so we have decided next rainy season to offer a series of workshops on Permaculture, Sustainability and Organic Gardening. We are starting the planning for these workshops now.
Organic Gardens Continue
Our organic gardens here at the café continue to grow. We are focusing on different varieties of lettuces, edible flowers, specialty herbs and kale. These will be able to be supplemented and accentuate some of our dishes at the café and can be used in our organic tea and soap making.
Cooking Classes, Trekking and Mountain Biking
With the weather clearing and more guests coming to Kalaw, we continue our cooking classes, as well as offering trekking services and our mountain bikes. There is much room for these areas to grow in the café and we are looking forward to some of the new interns to step into leadership roles in some of these areas.
We are busy here for the next months and looking forward to sharing more news with you over the next months!
Warmly,
Sprouting Seeds Family