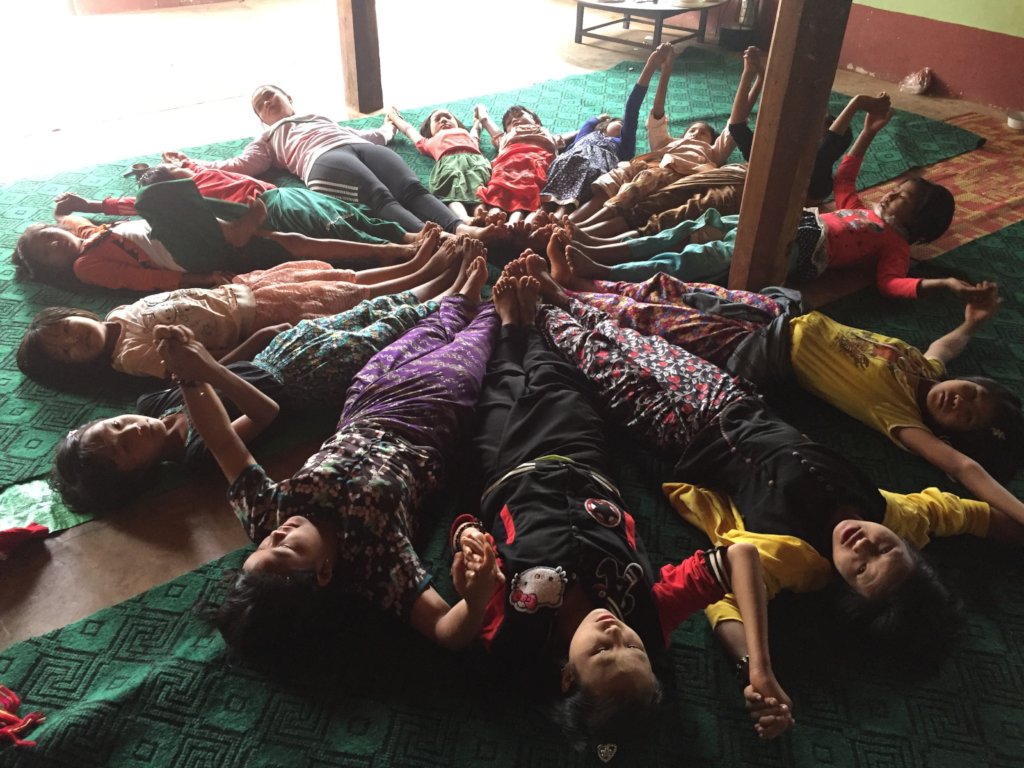 18thReport for Sprouting Seeds Learning Centre
Dear friends and Family,
Another dry season has passed and we are in the middle of yet another soggy wet monsoon season here in Kalaw! We are settling into our new space closer into town and working on several projects during this more quiet time here at the training centre.
Offering New Trainings
We have been so busy working on several new trainings to support local community capacity building and help create more products for the café.
With great support from Bruce at Solar Roots we were able to build a small solar food dryer. This now being used to dry fruits, spices and veggies. Once we are able, we will package the fruits for sale, add to our granolas, and a new line of natural teas!!
We also have been working on sewing and offering a sewing training for girls from the local village. Aye Aung has been working hard and we now have a line of small bags, eyeglass cases and cloth shopping bags for sale at the café.
We continue to make our natural soaps and shampoo bars and will be creating a new line of products including natural mosquito repellent, lotion, shampoo, dish soap and more.
We also had the chance to offer a yoga training out in the village where Whispering Earth Training Centre is located. We worked with over 35 youth from the local village. We offered yoga, self-awareness, art and drawing.
We also had a chance to have a visit with the Ecovillage Design Training workshop. Jim was able to share his experiences about sustainability and holistic education with them.
Expansion of Projects
In May we were very excited to take on Aye Mu, a young girl from a remote area in Shan State as our new intern. Our fleet of mountains bikes are also being used and we are working with local guides to set up new routes and exposure experiences to start in the dry season.
We also have started working with some local trekking guides to support them to lead trips around Kalaw and to Inle Lake Region. Our yoga studio in the new café space is up and running, in a quiet room on the 3rd floor of the café with a panoramic view of Kalaw. And our cooking classes continue to expand as does our line of natural products.
Another Music Video
We had the pleasure of working again with our dear friend Ross from Music Seeds to make a new video for the café!! The girls worked together with him to write the lyrics and then make this wonderful video. Please check it out!!!
Organic Gardens Growing!
Also, we have a huge outdoor space which has allowed us to grow a lot more vegetables, edible flowers, herbs and more. Over the last 3 months we have been growing a ton of basil and other herbs, many variety of edible flowers including our famous purple butterfly peas (used in cakes, teas, cooking, salads and more), small seedling trees, mulberry, tomatoes, squash, and a huge variety of salads and greens.
We are still settling in to the new space, but looking forward to getting things ready for a positive and productive high season to start in November. In the meantime, we continue to focus on beautifying the space, offering more trainings and working on our natural products.
We are very thankful for all of your support for our work here in Kalaw and look forward to sharing more news with you in the next few months!!!

Sprouting Seeds Family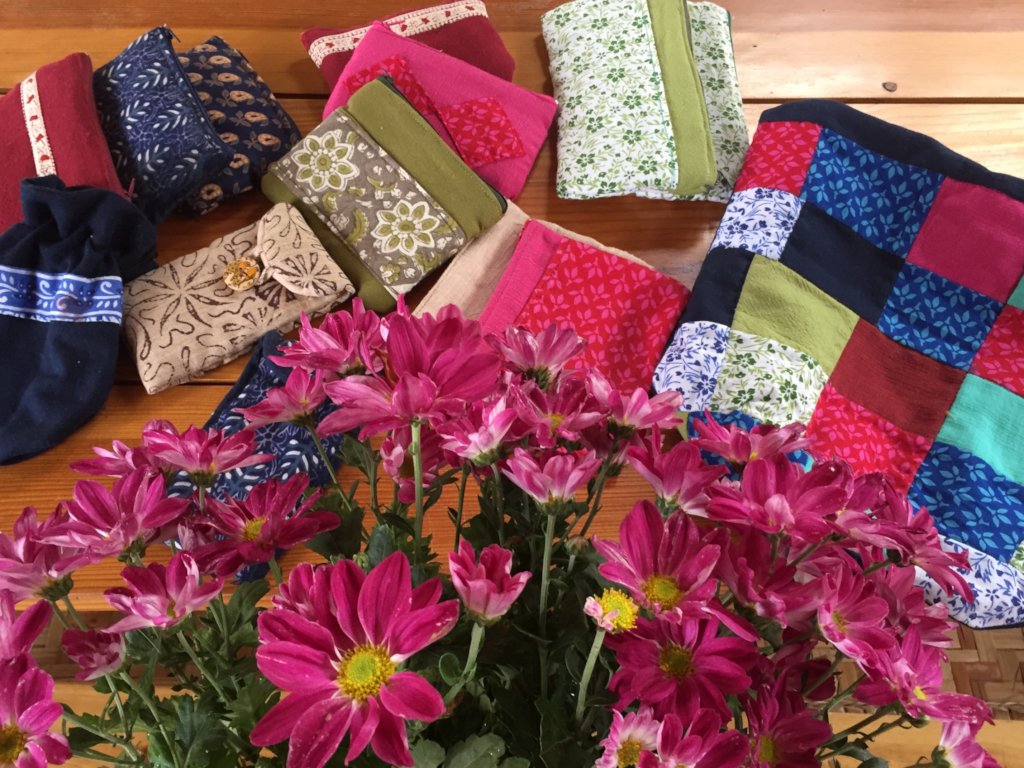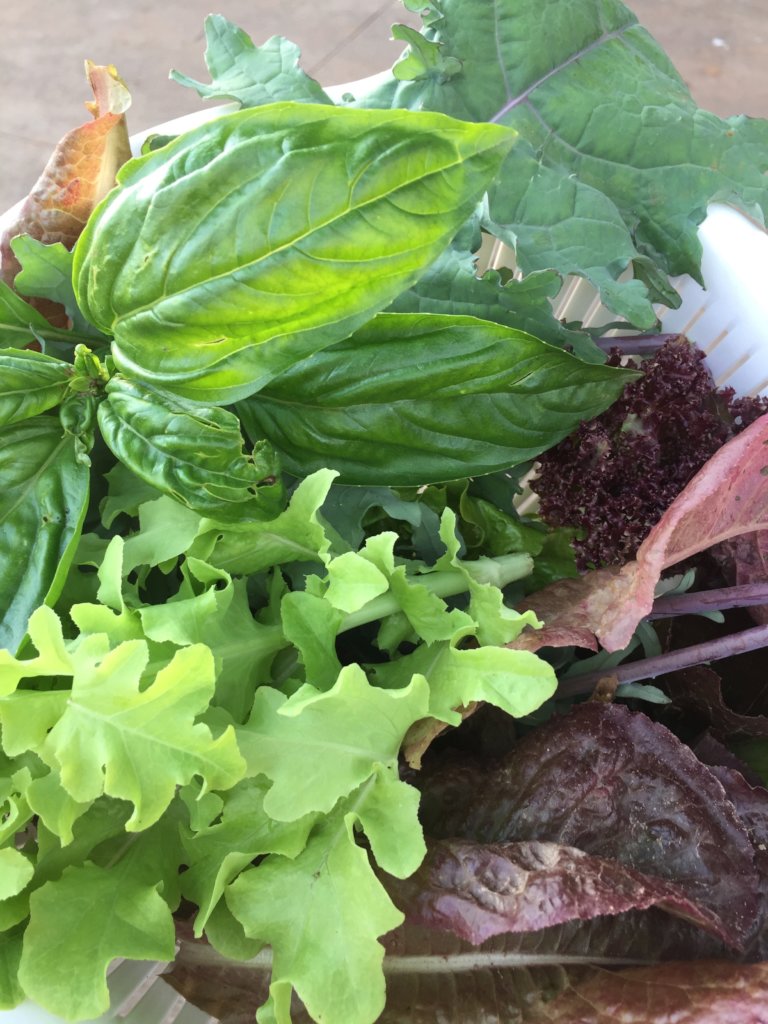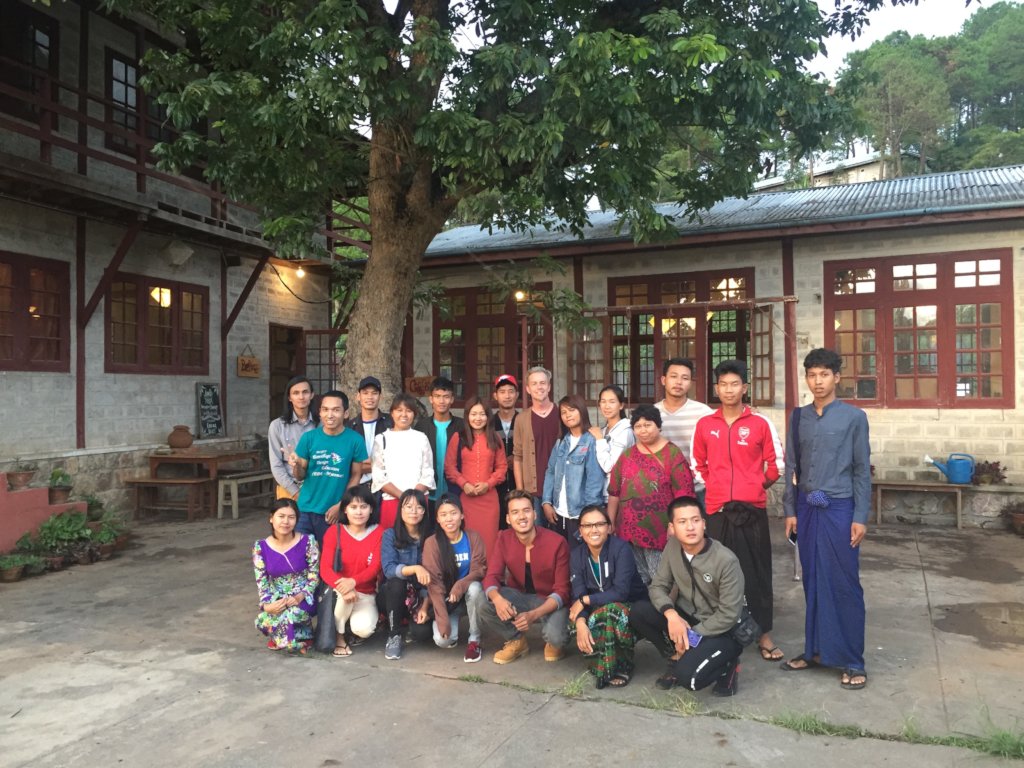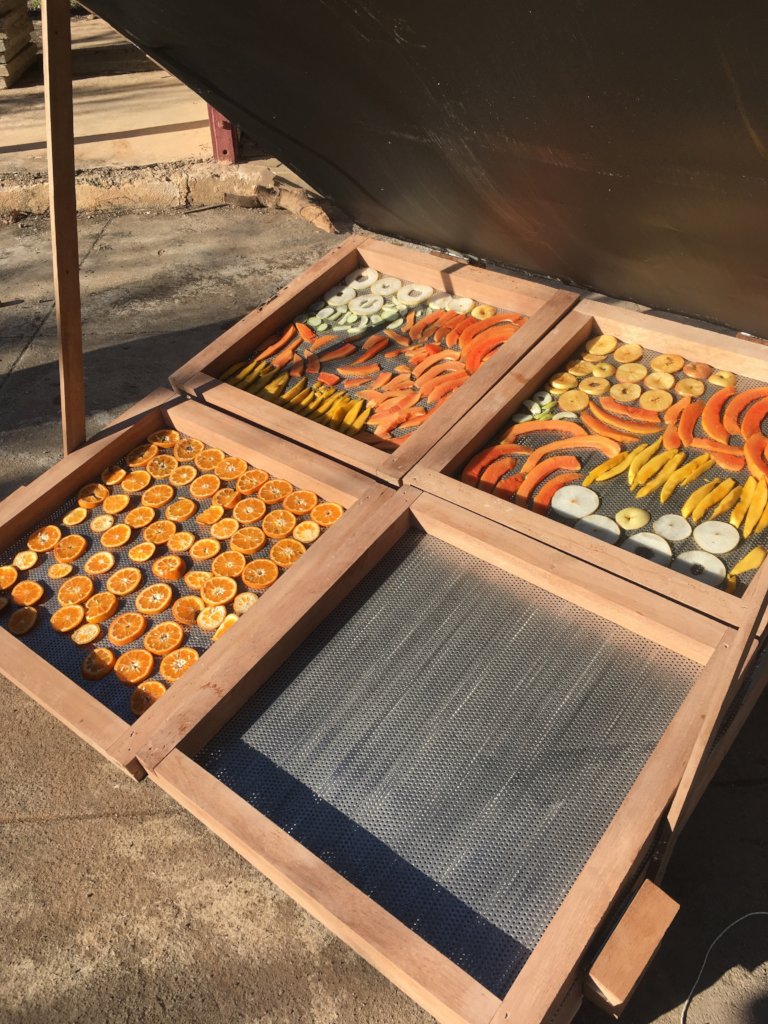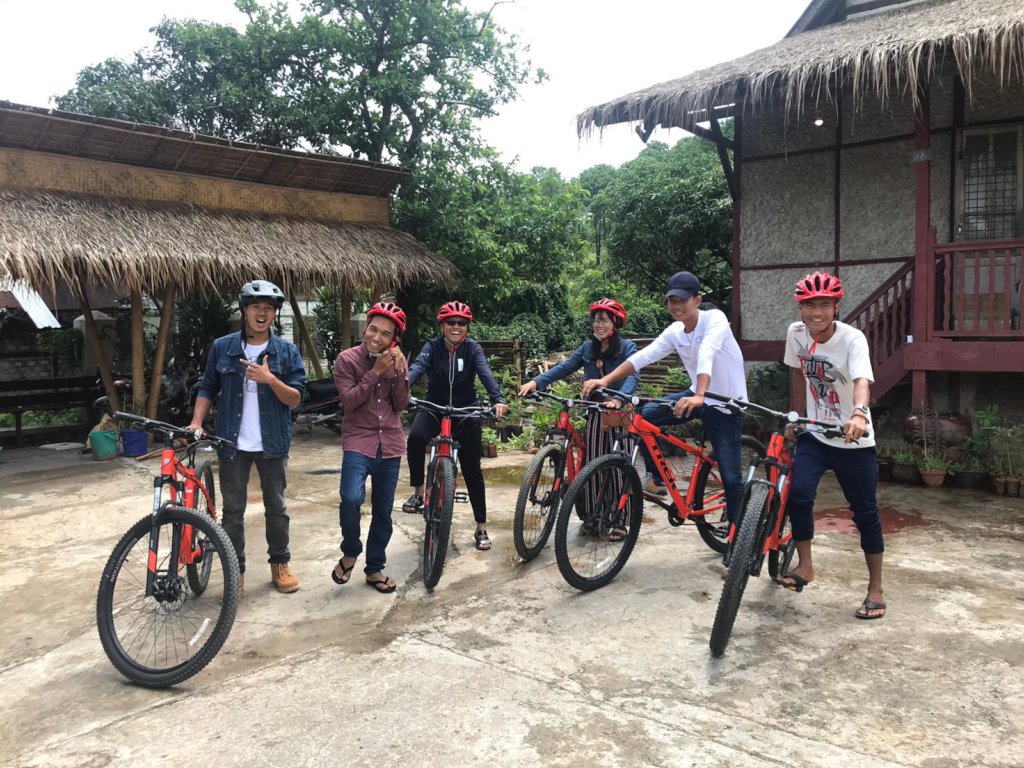 Links: