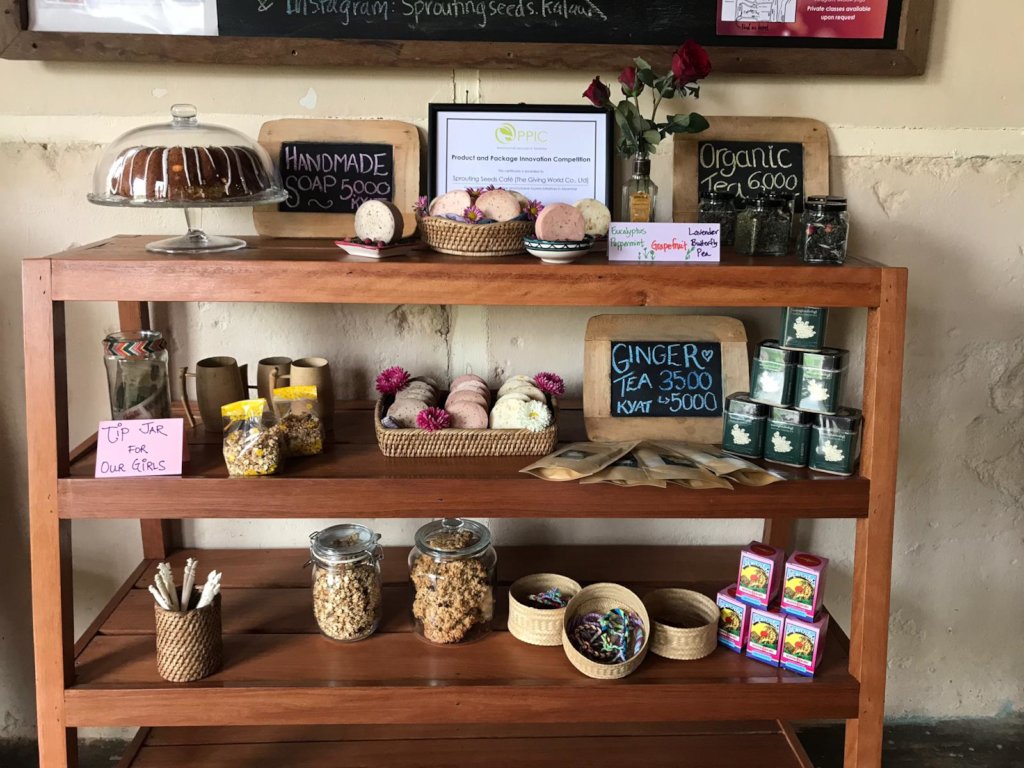 Dear friends and Family,
We wish you all a happy holiday season and many best wishes as we enter into the New Year!!!
The winter season has arrived and along with the cold weather come more and more tourists which greatly helps support our project.
We have been busy with many projects over the last few months.
Yoga Trauma Healing Training
In November we co-hosted a yoga training for girls from all over the country. Our aim was to support them to learn about yoga and trauma healing and to begin training this group of young girls to soon become yoga instructors!! It was a very successful training and were able to bring girls from all over the country to attend.
Four of the girls were from Kachin State and working in the IDP camps, (Internally Displaced People) Camps and will go back to start yoga program for those who are living in the camps. We are looking forward to another training to support these girls in the near future.
The rest of our Kalaw Yoga program is growing each day and supporting more and more people to learn about yoga.
New Products for the New Year
We were able to launch a series of products just in time for the holiday. Our natural handmade soaps were a huge hit as were the natural lip balms and healing salves. We also started a line of organic green tea and will expand this once we have a training this month to build a solar food dryer. We will introduce a line of naturally dried fruits and fruity and flowering teas.
Upcoming Trainings
As we mentioned we will be building a unique solar food drying this month. We are very excited as we will be able to introduce many new products and teach local villagers another way of preserving foods.
We will also be building a small mushroom house to teach local communities how to grow 2-3 types of mushrooms. This will help us introduce new products on to our menu also from things we are growing ourselves!
We are looking forward to sharing more news from our progress during the beginning of this new year!!!
Wishing you all a Happy and Prosperous New Year!!!
Sprouting Seeds Family