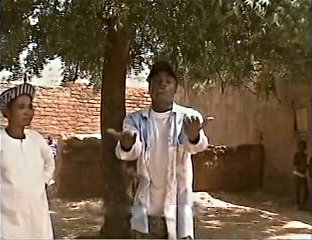 We have finished all the things we promised to do in our proposal "Spread anti-FGM messages through the media in Mali."
In our December 8 report we reported that the trailer to "In the Name of Your Daughter" was on TV twice. Later in December we put in on TV Tropic (RTFM) 3 more times, Dec 14, 21 and 29. Here is a link to the trailer in English (we show it in French): https://www.youtube.com/watch?v=xt3XdU0Fddo
We made contracts with two more radio stations to play our songs (one more than we promised). The new stations are Radio FRM Media and Radio Djekafo. They both played the songs from our album "Stop Excision" at least 24 times. (They usually play them more often than they are obliged to.)
In December, we put our music videos on Malian TV stations 10 times. The stations were TV Tropic (4 times), Chaine II (2 times), Enerque TV, Renouveau TV, M7 TV and Houndou TV. The videos were: We Can Say 'No!', Ca Fait Mal (It Hurts), I Abandon, and Excision. Millions of people saw these music videos, which you can see on our website StopExcision.net. The photo shows the very famous Adama Yalomba in our music video "Ca Fait Mal" begging the Malian people to stop hurting their daughters.
We already reported on putting the video of legislators on TV, 7 times. We expect that this will convince non-committed legislators to join our cause.
The billboards are all up and were reported on in our first report.
We are quite confident that all this media has spread the message against female genital mutilation far and wide in Mali and that it has contributed to the ending of this harmful practice.
Thanks to all who helped make this possible.