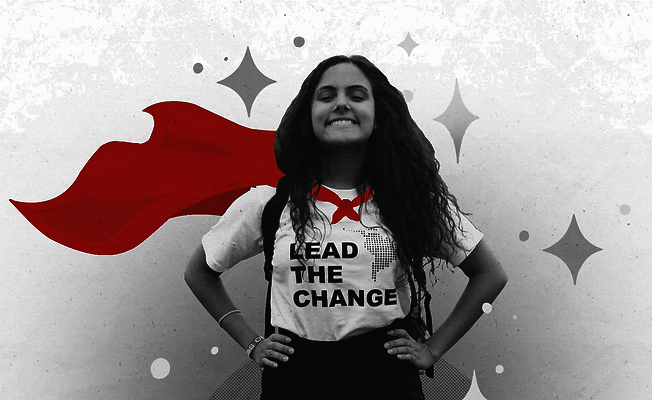 Hello and happy new year from LALA,
One year has passed since you helped us become GlobalGiving partners by contributing to our mission and joining our movement! In that year, your support has enabled us to find, connect, and develop hundreds of young leaders across Latin America. Thank you for your commitment to sustainable development in Latin America and for believing in the potential of the next generation to transform their communities!
Please find more information below on some key accomplishments that your support made possible for LALA in 2021, and learn about some of our goals for 2022!
Thank you once more for your continued support, and happy new year.
Where We Are & Where We're Going!
1. LALA is growing in Spanish, Portuguese, and English!
In 2021 we accomplished our commitment to offer LALA programming in English, Portuguese, and Spanish!
It was an exciting achievement for our community to offer multiple Virtual Leadership Bootcamps in Portuguese and Spanish this year, and we learned many important lessons along the way. We will use these learnings to guide our work into 2022 as we take aim at our next goal: Tripling our student intake from 500 to 1500 new young leaders per year.
In 2021, Peru led our number of Hispanic Latin American applicants, followed by Paraguay, and Colombia. In 2022 we aim to receive 800-1,000 applications from Hispanic Latin America, with a specific focus on Mexico, Peru and Colombia. Our goal is for 750 applications to come from those three countries, with 60% from Mexico and 40% from Peru and Colombia, while maintaining our commitment to diversity, equity, inclusion, and access (DEIA).
2. LALA is creating more self-directed learning opportunities
We made important improvements in our applicant outreach, and have learned that a broad based, holistic selection strategy with many potential entrances into LALA's Ecosystem leads to a more dynamic LALA experience.
We have similarly moved away from a one size fits all leadership program, and are designing LALA to be even more modular, with opt-in freedom of choice for our students to pursue the growth that inspires them. Our goal is that students will be able to chart their own paths through the LALA Ecosystem's offerings to gain up to 5,000 hours of extracurricular development, and help them achieve their leadership potential and aspirations.
We are determined to measure the results of these modules in order to map and understand how to best recreate and improve these learning pathways. We are excited to continue this important growth in 2022.
3. LALA's progress on DEIA outreach is gaining momentum
In 2021 LALA's Brazil hub led us in our commitment to DEIA and showed us that real diversity does not come from simply welcoming all applicants, but from proactively searching out and inviting applicants from all backgrounds. Thanks to the hard work of our Brazil Hub's outreach team making in-person visits to marginalized communities and focusing their efforts and energy on strategic local feeder partners, they were able to double our afro-brazilian student representation from 25% to 50%, in line with Brazil's demographics.
We will use these learnings and experiences to maintain and build upon this important outreach work across the region in 2022.
"Obrigracias", and happy new year from the entire LALA community!
Diego Ontaneda, Cofounder & CEO
Links: