Project Report

| Dec 19, 2022
Artists Against Trafficking Fundraiser 2023!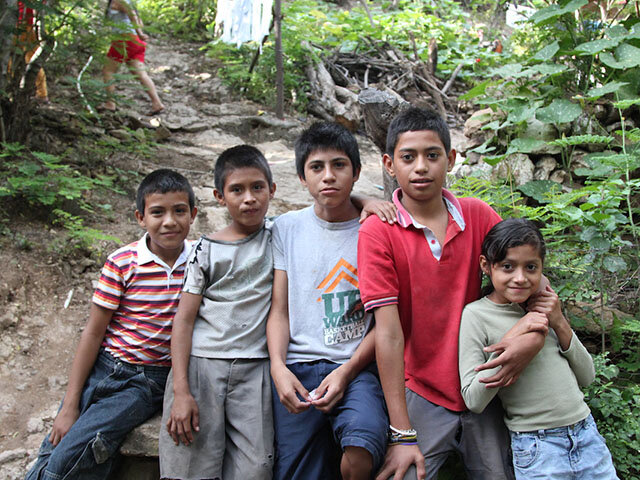 On May 27th, 2023, Mission JADE is hosting our third Art and Wine Walk Fundraiser for the Artists Against Trafficking movement! This fundraiser will be hosted at Legacy Park in San Antonio, to support 30 artists who have made a pledge to Mission JADE to stand against child labor trafficking. We are partnering with the Latin Indigenous Community in San Antonio to host a beautiful event to support the indigenous, Mayan, and Latin communities in Texas and Guatemala. We will have traditional Mayan foods, indigenous dancers, performers, musicians, and artists. This is our first free event to the public, so grab your family and come along!
Our goal is to raise funds to expand our current three programs in Guatemala. We have nearly 100 children we are supporting through our operations, and are looking to onboard more children to provide them a chance at JADE (Joy, Abundance, Development, Education). This event on May 27th, will be one of our most diverse fundraisers yet!
We are starting a podcast in January 2023 in partnership with University of Houston. This podcast will be focusing on labor trafficking, human trafficking in central america, and hearing the testimonies of advocates and survivors. We would love to have you on the podcast as a supporter and advocate yourself. Please email me at bonnie@missionjade.org so we can collaborate on a podcast episode. Please visit my latest podcast presentation with Creative Society for an idea of how our podcast will operate - https://creativesociety.com/videos/are-people-a-commodity-hostages-of-modern-slavery-experts-talk
Huge thank you to Elena for making the Mission JADE podcast possible and Dr. Paola from University of Houston for organizing all these amazing interns! Our podcast will be available in Spanish and English. Stay tuned for more updates and be sure to follow us on Instagram, Tik Tok, and Youtube!
Resumen ejecutivo del centro educativo
En Mission J.A.D.E nuestro objetivo es combatir la trata laboral infantil en Guatemala eliminando los impedimentos educativos, ofreciendo posibilidades para los jóvenes ya comprometidos a ocupaciones peligrosas, y facilitar formas de educación preventiva tanto en las escuelas primarias como en las comunidades indígenas.
Los traficantes laborales tienden a tener como objetivo a indígenas guatemaltecos, incluidos los jóvenes para realizar trabajos forzados en fábricas dispersas en toda Guatemala y países extranjeros. Los casos de trabajos que no son de fábrica incluyen mendigar, la venta ambulante, y animadores callejeros, que se encuentran principalmente en la ciudad de Guatemala y pueblos fronterizos. Los jóvenes eran cada vez más vulnerables a la trata a medida que aumentaba el reclutamiento en línea debido a cierres de emergencia relacionados con la pandemia y el cierre de escuelas.

En Mission J.A.D.E trabajamos directamente en zonas rurales con tribus indígenas que son el blanco de traficantes laborales. Debido a la falta de educación en esta comunidad, la mayoría de los niños terminan solo cinco años de educación antes de tener un empleo. En Guatemala estamos implementando programas para evitar la trata laboral de 100 niños indígenas. A través de encuestas comunitarias periódicas en Chimaltenango y Zona 3, seguimos identificando a adolescentes en riesgo y que son maltratados. Al proporcionar educación, oportunidades laborales seguras, capacitación vocacional y necesidades básicas, estaremos abordando las causas profundas de la trata laboral. Actualmente, iniciamos programas sociales para abordar el trabajo infantil en la agricultura y el sector doméstico. Nos esforzamos para asegurar que los programas sociales se ejecuten, estén bien financiados y sean capaces de lograr sus objetivos, incluyendo llegar a las poblaciones indígenas y limitando la posible trata laboral.
Links: