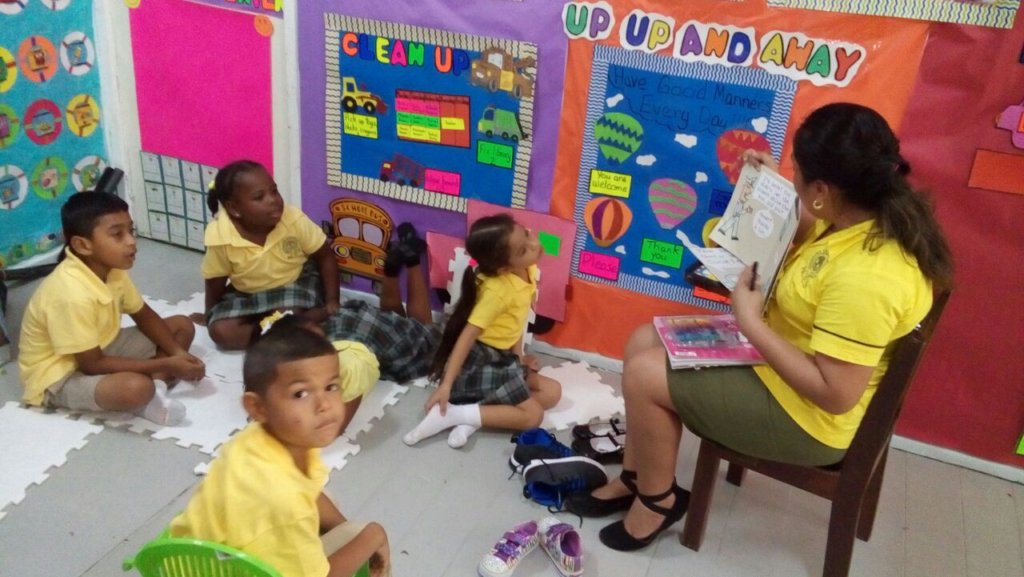 Learning disabilities impact the way children are able to process and understand information; they are neurological disorders that might manifest themselves as difficulty listening, thinking, writing, speaking, spelling, or doing mathematical calculations.Dyslexia, dyscalculia, dysgraphia, dyspraxia, visual perception disorders, auditory processing disorders, and language disorders fall under the umbrella of learning disorders. Many children with ADHD or ADS also have more than one learning disorder.
Here at ACES all our teachers are trained In the Universal Design for Learning theories and practices which help them understand the needs of each child in the classroom and how to accomodate for the differences. An idea teachers must understand is that students with special needs such as learning disabilities need to be taught differently or need some accomodations to enhance the learning environment. Not everyone learns in the same way, and you need to create a well-rounded learning atmosphere.
Children with learning disabilities often feel like they do not succeed in certain areas, but structuring lessons that lead to successful results is a way to keep them motivated. It is necessary to provide immediate reinforcement for accomplishments, be consistent with rules and discipline, correct errors and reward students when they make these corrections themselves, explain behavioral expectations, and teach and demonstrate appropriate behaviors rather than just expecting students with special needs to pick them up.
While these suggestions are ideal for classroom settings, parents of students with special needs can also implement these principles. Helping children with learning disabilities both in and out of the classroom is the best way to help our students with special needs achieve.
Additionally, once teachers understand how to implement these strategies they begin to see it works for all the students in their class. Inclusion therefore, works for everyone involved. One concern of parents and teachers alike, is how is inclusion going to effect the whole class? If implemented correctly the process is an enriching experience for the whole class, teaching neurotypical and gifted children to embrace the differences while the student with special needs achieves at a higher level and feels the rewards of being accepted.
ACES is very proud of our program and the teachers who implement exceptional care and teaching skills on a daily basis to all of our students. You too can be a part of the process by helping to provide funding for a child with special needs. "It takes a village to raise a child", or so they say, personally I think it goes way beyond the village, it is a "Global" effort....please give generously.