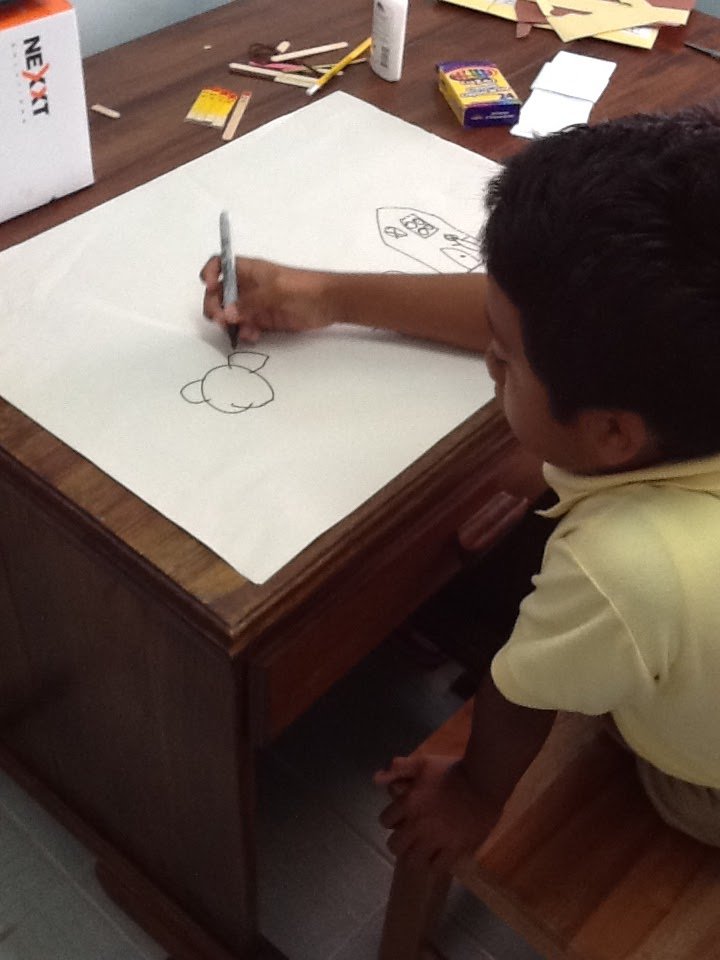 Cody was our first child with Special Needs at Ambergris Caye Elementary School. Cody came to us at the age of five years old. At this time Cody was totally nonverbal and presented behavioral issues on a daily basis. At the time the office of the school was adjacent to the Infant I class, so Cody spent most of his time in the office with the principal who worked diligently with Cody traveling down the long road of behavior modification.
Cody would spend small increments of time in his regular classroom trying to learn to socialize using acceptable behavior. However, after a little while the behavior would require his removal from the class and back to the office where he could regroup. While in the office the principal would work with him trying to teach the basics, colors, numbers and of course speech. Day after day the routine continued, each time any progress was made the principal would reinforce the positive reponses with "AWESOME! GOOD JOB!"
Every day the trained eye could see bits and pieces of improvement and recognition. Still, after eight months there was no recognizable speech. There was "Cody language" which amounted to nothing more than gibberish but Ms. Denice remained positive always acknowledging his response with "AWESOME TALKING, COULD YOU PLEASE USE MY WORDS SO I CAN UNDERSTAND", And so it went, day after day, the two would sit at the computer and learn letters on the keyboard, colors on the monitor, they would listen to songs and watch interactive videos which would reinforce the learning.
Cody developed a love for the computer and the printer, trying to learn how each piece worked. Ms. Denice would let him get printed papers off the printer after he would sit and watch the printer do its job. One day as the two were doing some printing, Cody pressed the print button and the printed page came off the printer. Much to Ms. Denice's amazement came the first word, "AWESOME" Cody proclaimed. Chills and a tears of joy after almost a year of work this awesome little boy had said his first word.
Today, Cody speaks well and in full sentences, he is learning to read and write and is beginning to grasp the concept of numbers. His social skills are better than most children and he very seldom has emotional outbusts. Cody is now ten years old and is included in a class of his peers for some time each day. Next year the goal will be for Cody to be included in the classroom the whole day with the help of a Special Needs teacher. With a total student population of 116 students ACES Special Needs population is now 20 students with varying degrees of Special Needs.
The future looks bright for this AWESOME boy!