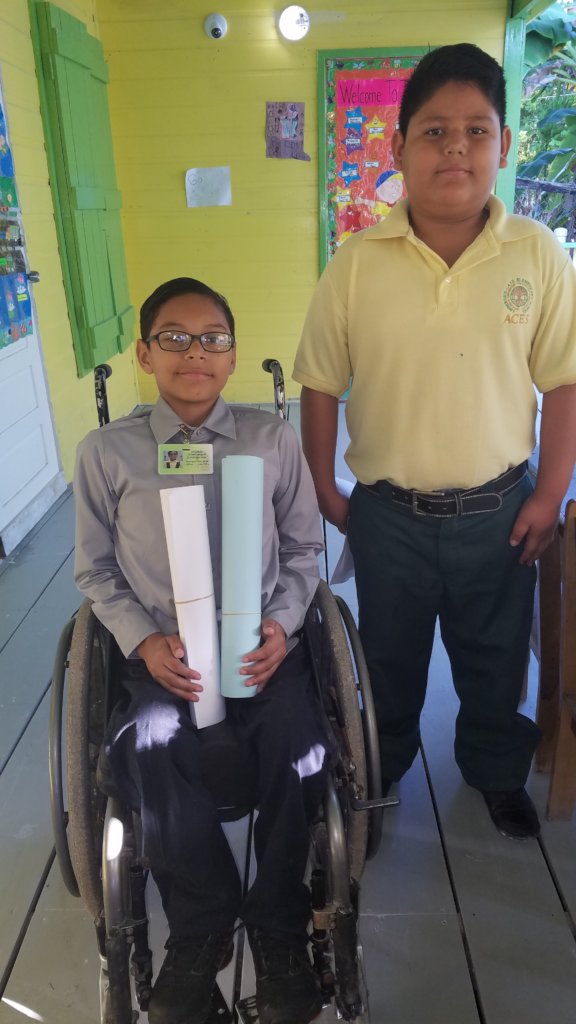 Ambergris Caye Elementary School (ACES) is an inclusive school which means all students are welcome –regardless of gender, ethnicity, socio-economic background or educational need. Each student learns, contributes to, and takes part in all aspects of school life.
Students with Special Educational Needs (SEN) spend most or all of their time learning with their peers, and the school encourages awareness of the mutual benefits of inclusion. The benefits include meaningful friendships, respect, better appreciation and understanding of individual differences, and being prepared for adult life in a diverse society.
Some benefits are social. Students can create lasting friendships that help them navigate relationships later in their lives. In an inclusive classroom, they get to see how different people interact.
There are also educational benefits. Well-designed inclusive classrooms help students meet higher expectations – both from their peers and their teachers. They may also see positive academic role models in their classmates.
Families may also benefit when the SEN student is an only child, whose parents may be unable to fit into the community unless the student is in an inclusive school.
Everyone benefits with inclusion. Inclusion teaches others and understanding of living with differences. Here at ACES, we teach our students from a young age to appreciate others for their differences. We are all unique, and each one of us has a different path to walk. Learning to help one another on a daily basis down our given path is part of being a student or a teacher at ACES.
Often, parents of SEN students do not have the financial means to send their child to an inclusive school like ACES. Additionally, most other schools do not have a program geared to students with SEN. So, parents of these children are left without an option. Still, many students with SEN are not able to attend school due to a lack of resources, either financial or academic.
Programs like the one at ACES are only possible through additional funding for the trained staff required. Please be generous and help send a SEN child to school. Their future depends on you.