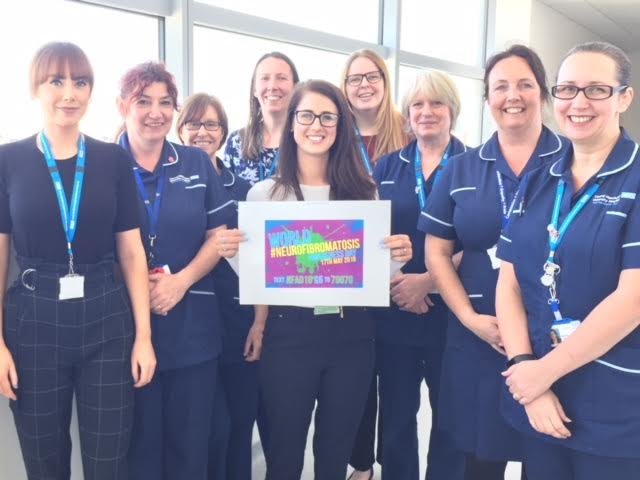 World Neurofibromatosis Awareness Day
On Thursday, 17 May 2018, we celebrated World Neurofibromatosis Awareness Day. Our main aim is to educate the UK about Neurofibromatosis, one of the most common neuro-genetic conditions, with approximately 26,500 people diagnosed in The UK. Despite it being more common than Huntington's Disease, Cystic Fibrosis and Muscular Dystrophy combined, very few people, including medics, have heard of the condition.
To raise awareness, we launched our second successive thunderclap campaign, and this year we enlisted 323 supporters who signed up to share one important message:
"Neurofibromatosis means Nerve-Tumour-Increase. Help support people, like young Emilio who live with this condition."
This message reached almost 190,000 people, covering 13 countries and 184 cities.
In addition to our Thunderclap, we also hosted other campaigns to help spread and increase awareness. The #ShareASelfie campaign, which ran throughout the day saw supporters, donors and those affected by Neurofibromatosis, in addition to other organizations from the around the world, take to social media to raise awareness by sharing their selfies and comments with us. We were delighted to be joined by the specialist teams based at St Mary's Hospital in Manchester and at Guys and St Thomas' Hospital in London, as well as our own network of NF Specialist Nurses. We are so grateful for their continued support as without these medical teams we would be unable to provide medical support and care to those affected by Neurofibromatosis.
In the evening the #ShineALight campaign spread across the UK, with 93 strategic and iconic buildings lighting up in blue to spread awareness of the condition.
On behalf of all those in the UK diagnosed with the condition, their families, and support networks, we are incredibly grateful to all those individuals, organisations and buildings that joined forces with us to raise awareness of Neurofibromatosis.