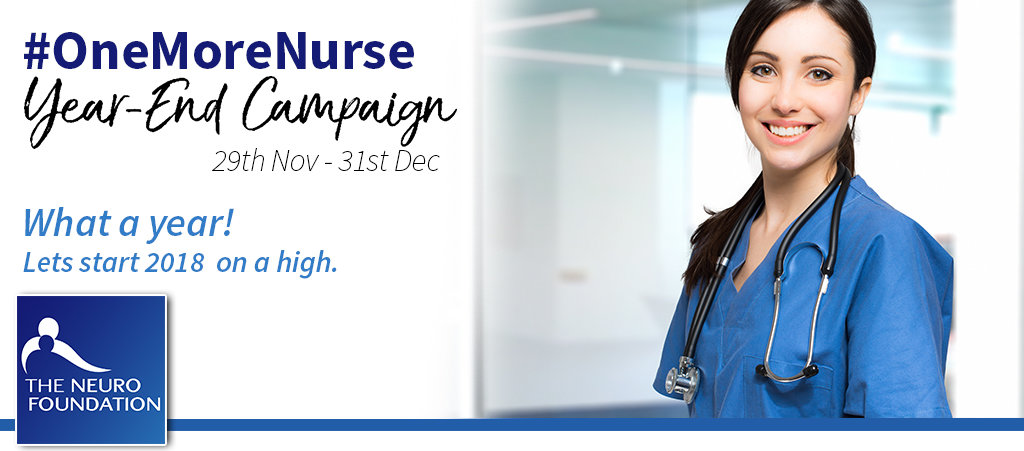 We started this by dreaming of a better tomorrow, but we viewed it with caution!
In November 2016 when we began the #OneMoreNurse campaign, we took precautionary measures. While we asked you to help us raise £20,000 to help fund a new nurse; we were also building up our first ever crowdfunding campaign. Therefore we set internal expectations that would allow us to make the most of any money raised – even if we didn't hit the £20, 000 target.
Well, you put an end to that way of thinking! You've donated over £14,000 since February this year alone; over £50,000 overall, and we've now installed two new Specialist NF Nurses, thanks to you.
We've received donations (by this point) from many corners of the world. We've received donations of all sizes - £5 to many thousands! Due to the demand for a better NF Specialist Support Service in the UK, and the overwhelming generosity of donors like you, we've exceeded our original goals and have already placed two new Specialist NF Nurses: Mel Murrell in the West Midlands and Sam Gaden in the North West are now in post and undergoing training to help people cope with their NF and improving their lives. We now know that we really can cover the whole UK with your support.
We've got a brand new match-funding opportunity coming up, and so we are relaunching #OneMoreNurse accordingly.
Between us, we can grow the network further. Christmas is one of the busiest times of the year for fundraisers, and so we want to give the campaign the relaunch it deserves! And, as if they were reading read our minds, GlobalGiving has launched an amazing campaign for us to help boost your donations.
29th November – 31st December: OneMoreNurse Year-End Campaign!
All

Recurring Donations

pledged in this period, under £150, will be matched 100% by GlobalGiving!
GlobalGiving is also offering The Neuro Foundation the opportunity to win awards worth anywhere between £80 - £1130 that will also go towards our #OneMoreNurse total.
The awards will be judged on the following:
Most unique donors (we need a minimum of 40)
Most Money raised (we need a minimum of £3750)
If we are one of the first organisations to reach £7550
If we are one of the first organisations to reach 50 donors
Please help us to deliver the best present possible this Christmas!
Links: