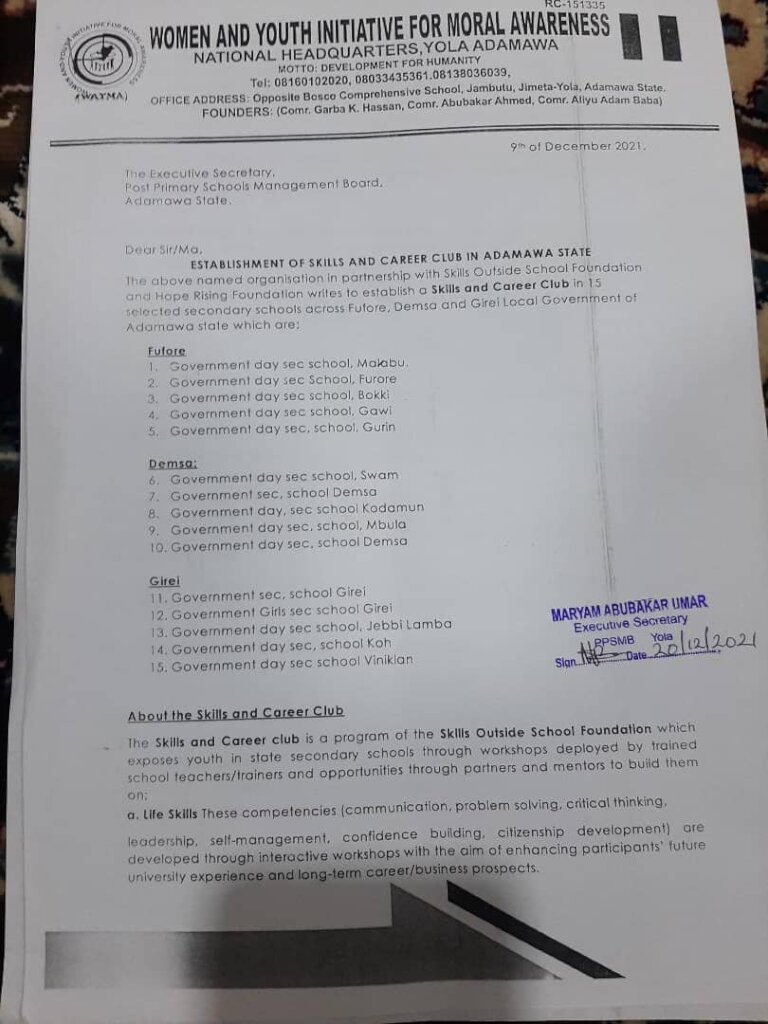 Dear Sir/Ma,
Happy New Year to you!
Thank you for supporting our project to raise $5,810 out of $8,500 to train 500 disadvantaged students in North- Nigeria.
While we still have to raise a balance of $2,690 to complete the project, here are the mile stones we have achieved;
1. on boarded 2 local implementing partners by name; Hope Rising Foundation and Women and Youth Initiative for Moral Awareness.
2. Selected 15 public schools and communities to deploy the training
3. Secured approval from the State Ministry of Education to deploy the training and conduct a baseline survey.
In the next 3 months; we hope to;
1. Recruit field officers and enumerators to carry out the baseline survey in the 15 schools
2. Conduct the baseline survey across 15 schools and communities,
3. Interview/ admnister questionnaire to 15 school principals and their vice, 75 school teachers, 60 parents, 45 community leaders and 450 students,
Thank you for your continual support.
Together we can do more
.
Simeon Edidiong
For; The Skills Outside School Foundation