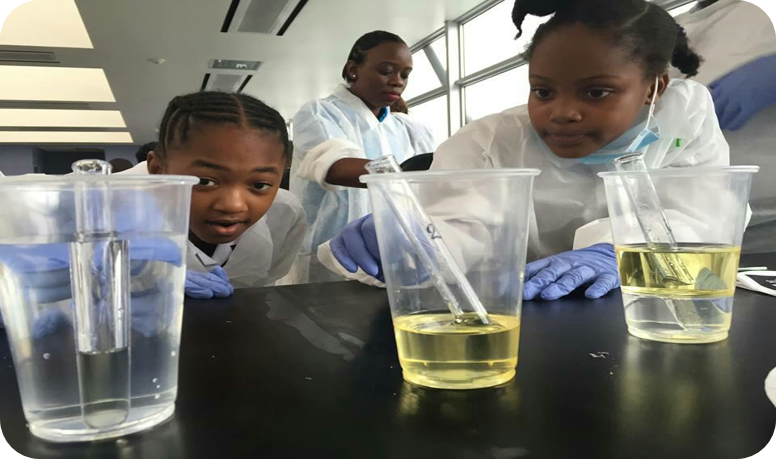 As American student volunteers traveling from the University of Central Florida with project leader and professor, Dr. Danielle Webster, we had the opportunity to collaborate and create the lab manual used to teach science experiments that would inspire Jamaican students to pursue science in their future through the 2016 S.T.E.P.S. workshop. This experience was both challenging and rewarding. However, we found that the cultural exchange of ideas offered an additional benefit to students beyond what could be conveyed through instruction. As international facilitators, we served as culturally different sources of inspiration for the youth of Jamaica to become exposed to different ideas.
Through teaching the students, we learned how eager they are to learn and grow, but outside of the lessons we prepared, some of them had questions about our background as scientists and our schooling. Education has a huge impact on their life. It made such a difference in our lives that we were able to be a part of that experience. We had the opportunity to build on our cultural awareness, innovation, project management, knowledge and skills throughout this course, while ultimately impacting the lives of children who not only deserve the opportunity to further their education, but gained something more than what could be learned through textbooks. Acting as facilitators, we stepped out of our typical roles as students, became teachers, and were astonished by the lessons we were able to instill in the minds of these school-age children in such a short period of time.
Facilitator Experiences:
"This 'study abroad' type course has impacted my life personally and academically. I have learned so much about Jamaica's culture and the want for scientific advancement within the country. I have made great friendships along the way and a love of wanting to experience more cultures different from mine own." - Victoria
"Knowing that at least one students sacrificed their lunch money to afford the transportation to be there made my role feel that much more important...I appreciated the differences in culture because that enabled me to walk away with new perspective. Not only did it make me thankful for the resources available to me, but there was a learning curve on both sides of our interactions." - Tiffany
"...this independent study opened my mind to the process of making sure students get the best out of their education. I never realized the type of work that has to be put into setting up experiments, and writing them in a way that a completely different age group would understand. I think that was the hardest part, for us, since we are used to keeping our minds set on a higher thought process." - Kirsten
"My experience abroad was life-changing. Not only did I leave with friendships that will last long past college, but I gained knowledge of a culture so unlike my own. I was reminded how fortunate I am to have the ability to pursue my love of science without barriers. This adventure even helped me solidify my career path...I wish I could put into words how lucky I am to have been afforded the opportunity to participate and help run the 2016 S.T.E.P.S. Workshop." - Taylan
Student Feedback from 2016 S.T.E.P.S. Workshop Surveys:
Question: "Was there any benefit of interacting with the international facilitator? If so, please describe:"
Answers:
"Yes, because they are taught differently and it was interesting having them teach us."
"Yes, it shows that no matter your origin you can do anything you put your mind to."
"Yes we had an international perspective on science."
"Yes! It actually shows me what the real science world is like and so in the future I can really be better"
I hope you can see through our descriptions that this workshop is creating an impact in more ways than one. Not only will your donations go to improve the resources or methods available for students to have access to science, but inspire cultural connections and ideas to improve the scientific field by working with the future leaders of the STEM field.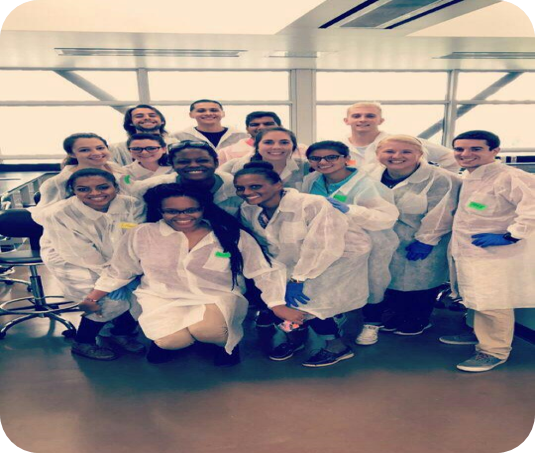 Links: