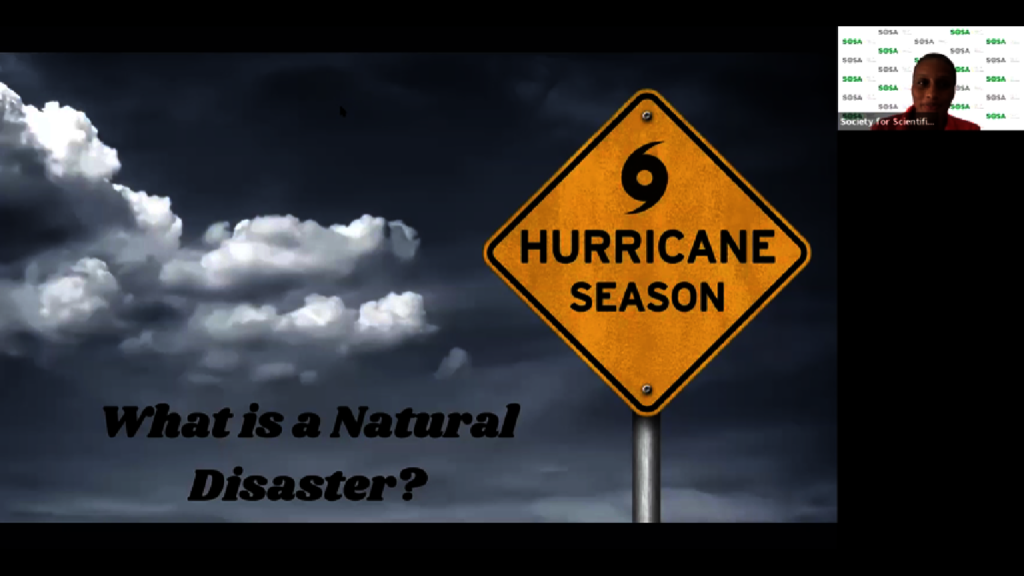 SOSAvember STEPS was an "en-lightning" experience! 169 primary and secondary students located across Kingston Jamaica, learned about how natural disasters develop worldwide, and most importantly, how they might be mitigated with the use of technologies available and the skills of individuals employed in a career in STEM.
Closer to home, our breakout activities focused on hurricane detection, preparedness, mitigation and recovery, as the Caribbean is threatened by hurricanes every year. Our students experienced what it would be like to be a civil engineer and design cities that are better equipped to manage such threats. Students were also able to prepare a hurricane evacuation plan.
We wrapped up the day's events discussing how artificial intelligence is used to track hurricanes and give accurate predictions on their intensities and path. Students were intrigued with our final activity that focused on current AI technology, machine learning, and designing their own mock artificial intelligence machine.
Overall, our students learnt about the use of technology to study weather patterns, how engineers prepare infrastructure to withstand natural disasters, and how artificial intelligence plays a critical role in tracking and predicting these occurrences.
We thoroughly enjoyed teaching our STEPS students this past November, and it seems they had lots of fun too. Here are a few comments from our participants:
"It made me care more about the environment and how things need to be fixed" – Primary school student
"It helped me to know that there is more to science than just bones and chemicals" – Primary school student
"The event influenced me, not sure about others, but it definitely had a huge impact on the way I think about STEM careers now. Stem careers is any job in the fields of science, technology, engineering or math. With a foundation in these subjects, a STEM career allows you to solve problems, develop new ideas and conduct research. Advanced science, technology, engineering or math knowledge. These careers have had a huge impact on our economy and society." – High school student