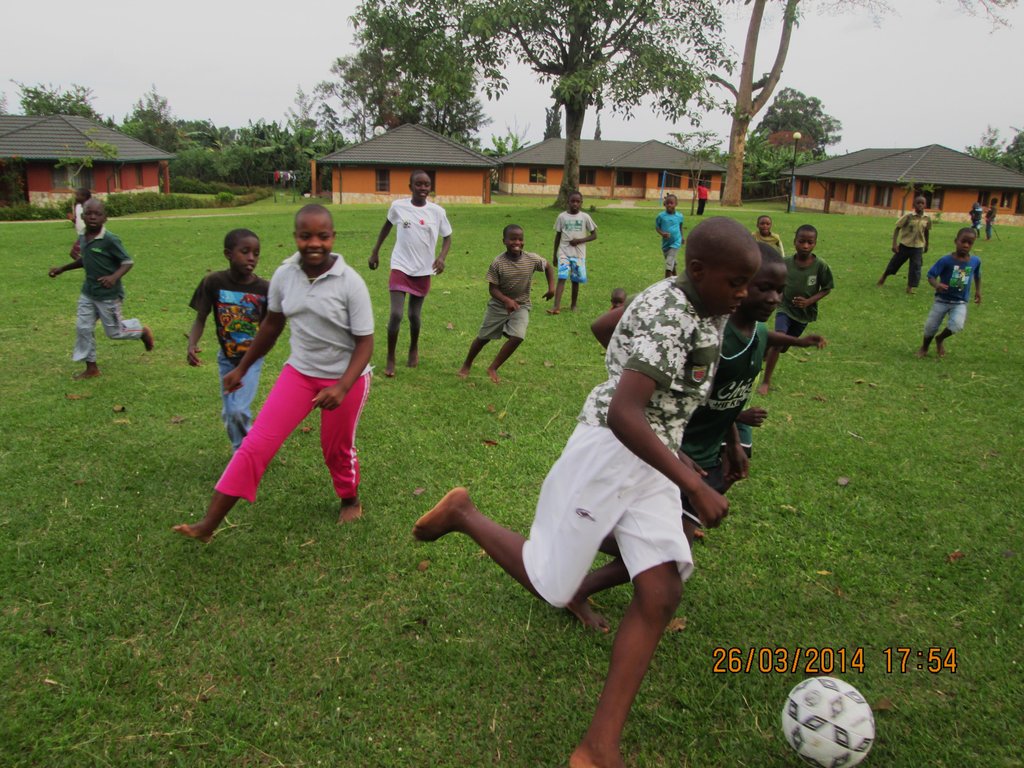 SOS Children's Village Fort Portal is full of life with the sounds of 111 happy children filling the air. Of these, 35 are in kindergarten, 69 are in primary school, while 7 toddlers stay home with their mothers. This year, under the generous support from our friends, sponsors and funders, our children have continued to receive quality education, better services and appropriate grooming.
Recently, we welcomed two new children into our SOS family; Joab and Junior, two years and 15
months old respectively. There was great joy and jubilation upon their arrival at the village; the newcomers were received with songs and hugs. They have since settled in their household and are doing well.
• SOS Hermann Gmeiner Kindergarten had its very first sports day this year on the same day that marked the end of first term. Our children happily participated in various activities like colour selection, sack race, sorting sizes, potato race, bottle filling, tunnel relay, among other exciting games. At the event the kindergarten headteacher recognized academic improvement in all the children: "In no time, this kindergarten will be celebrated as the best school in Fort Portal, thanks to our professional teachers and devoted children," she said.
• With term one gone, children had a month to relax and enjoy play time at home. The esteemed Armando play area is now being fully utilised; a series of games have been organized to keep the children busy. As usual, remedial lessons are going on; teachers are already realising how keen to learn our children are.
• Our dear village director whom the children enjoyed calling "Mukaka", has left the village; it was sad for the children to see her leave for they loved hanging around her. She treated them with so much love. We have recently received a new village director, a man, whom the children now call "new Mukaka". He has been an inspiration to the boys; and has already bonded with the children in the month he has been with us.
• The Family Strengthening Programme as usual continues to make gains in the community; the programme runs piggery projects, mushroom growing gardens, agriculture, improves sanitation in the homes, not forgetting the now flourishing Village Saving Schemes among our caregivers.
• Students in the Vocational Training Centre have started a new term; they will spend this time doing more practicals in order to enhance their skills. We will soon update you on their progress as the year progresses.