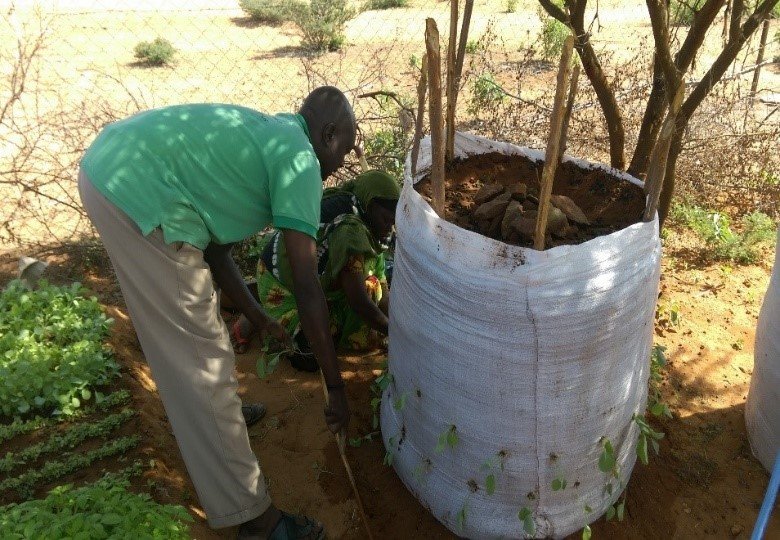 In the aftermath of the drought, Health Poverty Action has continued to work with remote communities in Kenya to build resilience to environmental crises and ensure that the most vulnerable families can secure nutritious foods.
In Mandera County, we were able to establish 10 nutrition gardens, managed by groups from the local communities. We trained the group members on how best to utilise scarce water supplies to grow food, whether establishing river bank gardens, utilising waste water from hand washing, or planting vegetables in sacks.
They grow a range of nutritious vegetables in the gardens, including fast-growing iron-rich crops such as spinach and kale, providing a source of food for their families and vulnerable community members. Surplus vegetables can be sold at local markets at a subsidised price, providing income for growers and a cheaper source of food for other local families.
Households with malnourished children, pregnant and lactating mothers are referred to their nearest nutrition garden by community-based reproductive health agents. This has proven to be a particularly effective way to counter malnutrition and iron deficiency in these remote communities.
Your contributions, and support from donors like you, help marginalised communities to deal with the effects of droughts and other environmental disasters, while addressing the social and economic factors that make people vulnerable.
You can find out about our latest appeals and other ways that you can help to improve people's health here.
Links: