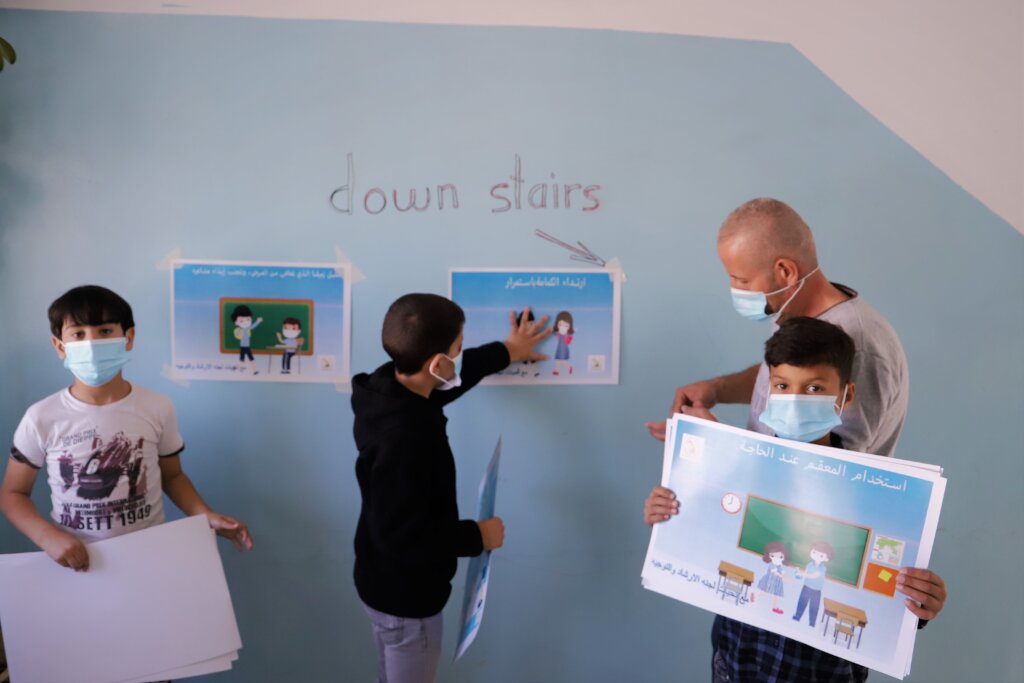 Dear readers, friends, and supporters around the world.
During times of crisis, we truly realize the importance and value of social connection. Support systems, social capital are key sources of resilience and greatly support people get through a shock, and recover more gracefully than alone. Karama recognizes this value and never aims to operate alone in the community.
Together we are stronger.
Since the start of COVID19, Karama Organization has been in close communication with local service providers and first-responders to understand what needs exist among them in this new type of crisis. And then we see how Karama can jump in and support.
Some of the key partners we worked with are the local UNRWA offices, including the schools, health care offices, and sanitation workers. As well as local religious centers and mosques. In addition of course to local medical centers and hospitals.
Karama has been able to contribute with educational games and lessons in the UNRWA schools for young students to understand the importance of health routines in the prevention of COVID19.
We organized distributions in coordination with UNRWA and most recently distributed thank-you packages to all hardworking sanitation workers all over the West Bank! These workers have been under very difficult circumstances in the last two years, continuing their important work in the camps while dealing with new threats.
Karama also supported special cases that were in urgent need of health items such as oxygen machines.
We distributed health protection items to local mosques, to allow them to keep their doors open safely.
In this way, Karama continues to build and strengthen the local support system while ensuring no people are left behind. We are proud to be a small chain in the civil society of Palestine that makes sure Palestinians are on their way to a more resilient society where no people live in poverty.
We are so thankful for all the people who believe in this work and have continued to support us. We know many of you have faced challenges and difficulties yourself in the last year but we continue to receive such overwhelming support from all over the world.
Please keep us in your thoughts & prayers!
Warm wishes from the Karama team.