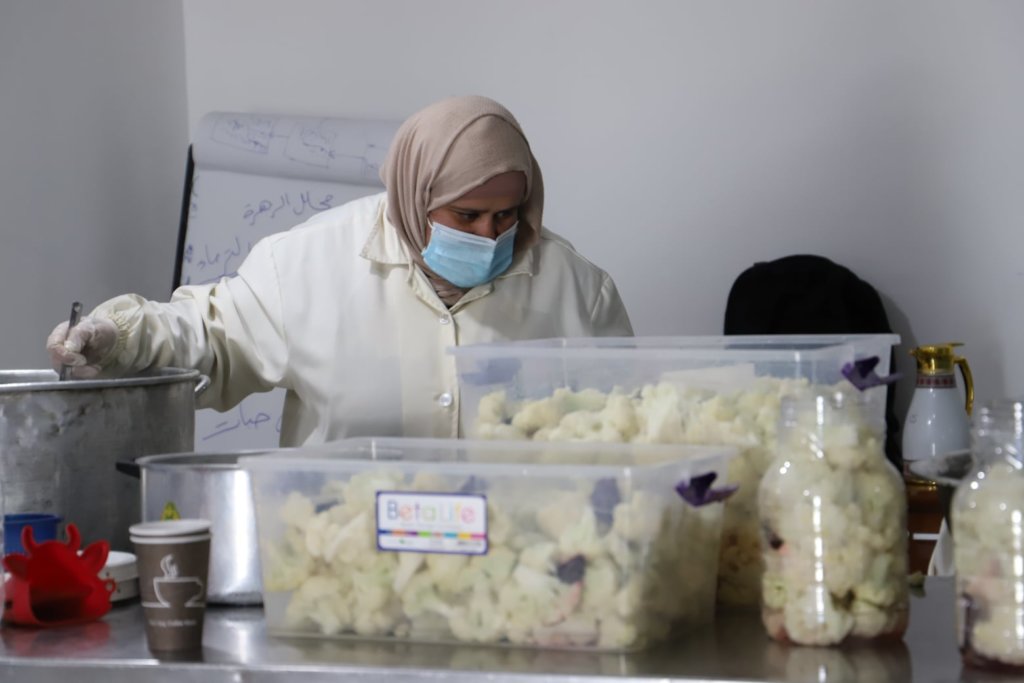 Dear friends from all over the world!
How are you doing? We hope you all find yourselves and your loved ones in good health.
Karama Organization would like to give you another small update from Palestine, with news about the happenings among refugee families in the refugee camps on the West Bank.
Your support has been very important in the recovery from the COVID19 crisis and enables Karama Organization to provide onoing support to refugee communities in Palestine. Vaccination programs are in full-swing in all areas of Palestine, with numbers of fully vaccinated people slowly increasing. While some people are apathetic about vaccinations, they recognize it is for the common good and in general people support the roll out of vaccines. There is also the understanding that in the future vaccination against the COVID19 will be mandatory, and according to official statistics around 40% of the population has at least one doses.
Most professions and economic sectors are back operating fully, trying to recover and adjust to the (new) economic opportunities. Many sectors however continue to notice the huge losses and stresses of the last 1,5 year. The agricultural sector saw major losses, and also the olive harvest this year is very minimal. Karama Organization continues to be a force for positive social and economic development in our communities. The focus can be switched again from emergency efforts (medical supplies and distributions) to (re)building livelihood and empowerment opportunities for our target groups.
Karama has been supporting 6 women-led businesses since early-2021 that allow them to improve their management, increase the quality of their production and tap into new marketing channels. The women are committed and some have seen good results, while other sales are still lower than hoped for. Karama's food production unit current employs 6 women from Deheishe camp who produce daily fresh meals, pastries and other food products. So far this has been a very positive cooperation between all actors, with happy costumers and happy staff.
Our new initiatives will include the expansion of the production capacities to more products and increasing our involvement in low-chemical vegetable production in Bethlehem region. We also hope to continue our rooftop greenhouse activities by opening a speciality store with all items related to small-scale food growing around the home. This will not only support the availability of healthy (no-chemical) fresh foods, but also increase awareness about its importance.
Thank you for supporting our communities get back on their feet, while also getting more healthy and more independent.