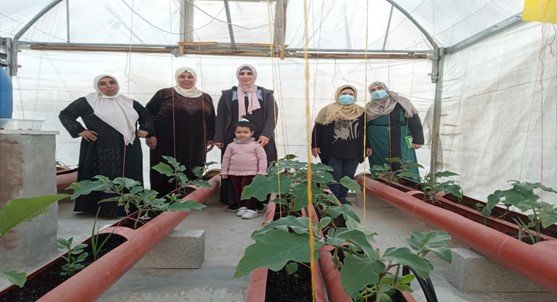 Salaam aleikum dear friends and supporters.
We greet you with peace, with safety. Even if we haven't experienced much peace in the last weeks. Even if we maybe don't feel peacful inside ourselves. It is according to the islamic teaching and our life philosophy that we should great each other, and ourselves, and all energies around us with the words "peace be with you". We don't hold on to feelings of insecurity, or start with fear and anger, we remind eachother of the Source of Peace.
Thanks for reading and thank you for all the different ways people have reached out to us in the last few weeks. It means so much to hear your words of support and we were amazed to see the signs of solidarity in many cities around the world. Don't stop. A ceasefire is not an end to the occupation. A "return to calm" is not an end to the illegal blockade. Journalists leaving does not mean apartheid ended. Please continue to engage in any way that feels right for you.
Karama Organization continues to support the local response to COVID19 and connects regularly with local health institutes and organizations to address needs and promote adherance to health and safety regulations. One of the ways Karama hoped to make a contribution, was by undertaking a small research among our rooftop greenhouse participants to discuss and analyse how refugee communities have been impacted by the COVID19 crisis.
I had two of the most successful [vegetable] seasons during COVID 19. I was very happy to stay connected with the engineer through continuous video calls, she guided me through the entire planting seasons. It is true that I did not sell my harvest this year, but I planted a variety of crops including peppers, beans and tomatoes, which I shared with my family and neighbors. This is the most I have been thankful for the greenhouse, as it helped me in a difficult time.
- 34-year old participant from Al-Arroub Camp
Karama was amazed to see that almost all participants from the 220 greenhouses have continued succesfully planting and harvesting their greenhouses. This means the trainings in the previous years have made women capable to independently take care of their greenhouse. Production levels (kilos harvested) was also comparable to pre-COVID19. Only, women sold less. Most was distributed for free. This is likely to the harsh economic situation and a sign of solidarity among the women and their communities.
In the areas of economy and education, we are greatly concerned by the negative impact of the virus and its implications. Especially students from the UNRWA schools have suffered greatly from the closure of schools and the suspension of activities. For most of them its 1,5 years of education lost. We are afraid this impacts not only their immediate development but also their future changes on employment. Especially since they seem to have suffered more than the students that attend private schools.
Since many years I am an inventive woman and I have worked various jobs to support my family. Due to COVID19 I lost my most recent job, which was a setback for my household. I know how to stretch every shekel that I have though. Soon I will find something else to earn. But it will be much easier if can move freely again. The greenhouse is a helpful way to support my family, we eat from it and I used to bring to Karama to get some extra income.
55-year old participant from Deheishe camp.
Both the women and their husbands/main income provider were employed less, with 93% of the respondents saying their incomce is less stable currently than before the crisis.
Remarkably however, many women report on the increased support and respect they received from their children and husband. Especially during times of lockdowns (which were many in the last 15 months) all household members spent more time together and helped each other. For example, many women engaged their children in the care for the greenhouses.

Thank you for making this possible. We hope you are encouraged to continue to engage with our cause and we would love to hear from you.
Read the full research below! LINK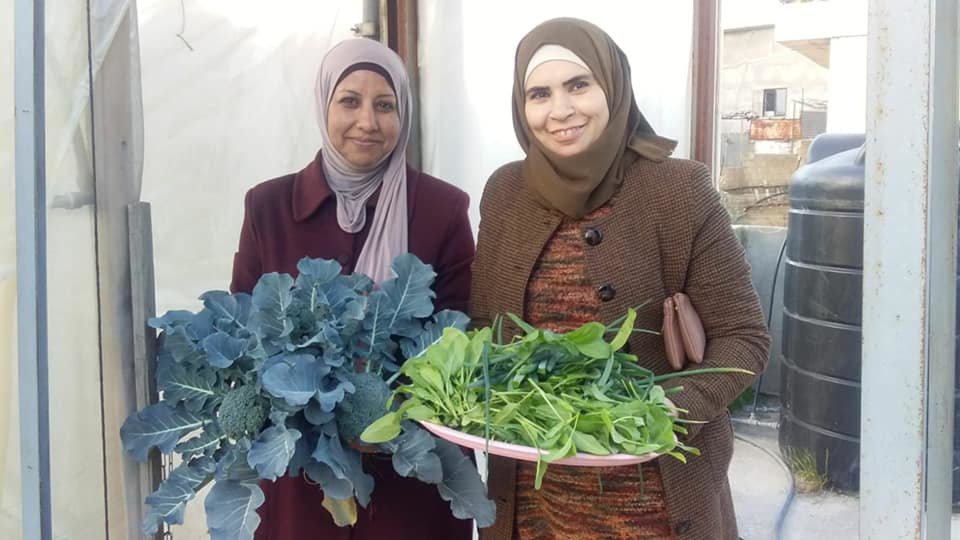 Links: