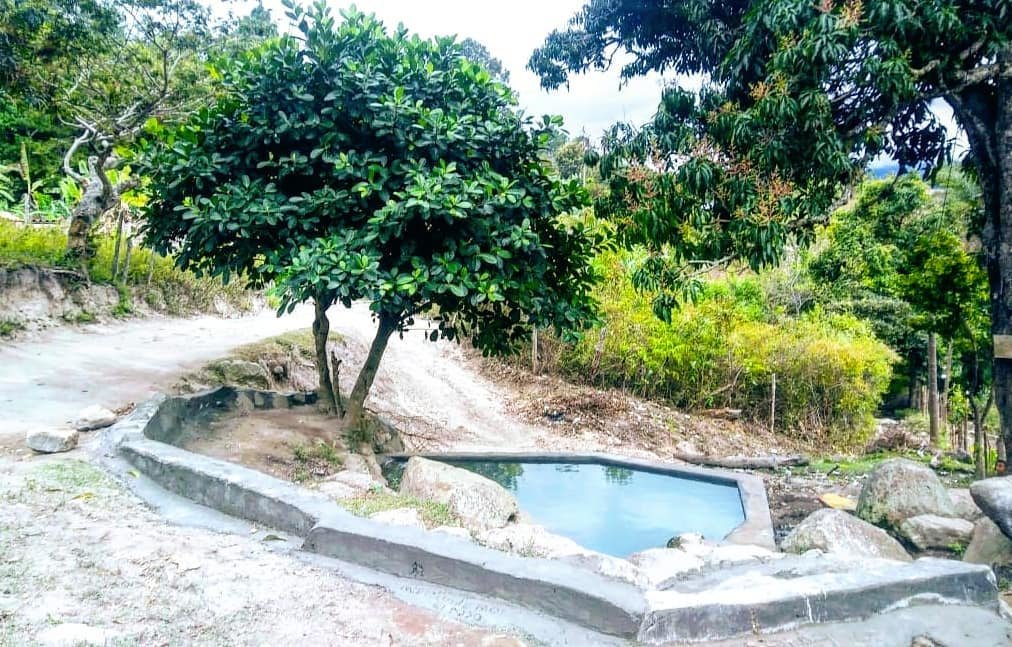 Majada Verde is a small village located in the mountains surrounding Talanga, Honduras. It is about a half day's hike from Talanga's center, a well-trodden path among residents of Majada Verde who travel to Talanga to work, shop, and meet friends. While unmatched in its beauty, Majada Verde lacks basic infrastructure like electricity, clean water, and plumbing. Nevertheless, its residents have a lot of pride and are dedicated to constantly improving the livability of their hometown.
The Solidarity Project planned and held a Mesa Comunitaria event in Majada Verde in December 2018. During the planning process, our Project Director supported community leaders as they conceptualized ideas to improve their communities and created proposals to pitch to their friends and neighbors. These ideas were pitched at a community event on December 15th, and two winners were chosen by residents. The first installed electricity and a new light fixture in Majada Verde's community center, enabling meetings after dark and enhancing the building's safety. The second repaired a community well, thereby increasing access to water and improving water safety and quality. Both of these projects were finished in January and February 2019.
While working in a remote mountain village presented some challenges, we are thrilled to report that The Solidarity Project is expanding its footprint in the Talanga region and is being welcomed by new communities. Six more Mesa Comunitaria events are already scheduled for 2019, and we can't wait to support emerging community leaders and create sustainable and lasting changes in Honduras.