Ever wonder what happens in the background of a development project?
Let me give you a sneek peek.
Last month we met with the town's elected officials and the school commitee to plan the solar power project.
Today, they reported plans to elect a special Solar Commitee to be responsible for managing the solar equipment at the school, opening a special savings account at the bank, and electing a President, Secretary and Treasurer to manage maintenance funds. The President is likely to be Claudio, the head teacher at the school, who is present with the system on a daily basis.
When the community returns from working at the coastal plantations in two weeks, they will have a series of meetings to create a viable plan. By the last week of 2017 they will be providing ATC with their community-approved maintenance plan to fundraise a minimum of Q2,000 per year in order to prepare for replacement parts and repurchasing batteries in 4-6 years time.
We have 10 used laptops pledged for Tiritibol. We need 20 more laptops to equip 2 more schools in 2018. Want to donate your laptop too? Let us know you're sending one and we'll provide a tax-deductible reciept!
Thank you SO MUCH for supporting Mayan Power and Light's solar schools and women's business training in 2017. Stay tuned for an exciting 2018!
P.S. Special Shout-Out to our 13 monthly donors! Your consistent support has helped us make these journeys to the most isolated communities out there in el campo.
Join the team for 2018, Globalgiving is matching 100% of recurring donations this December.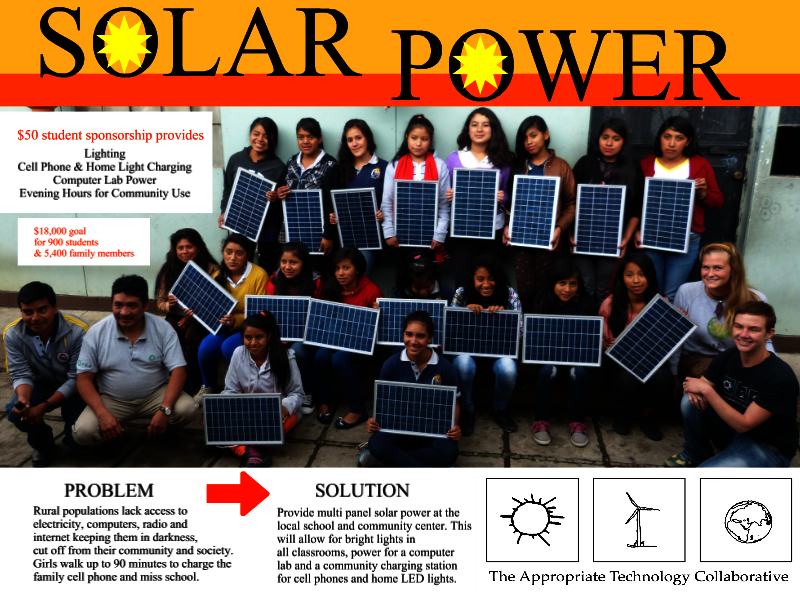 Links: