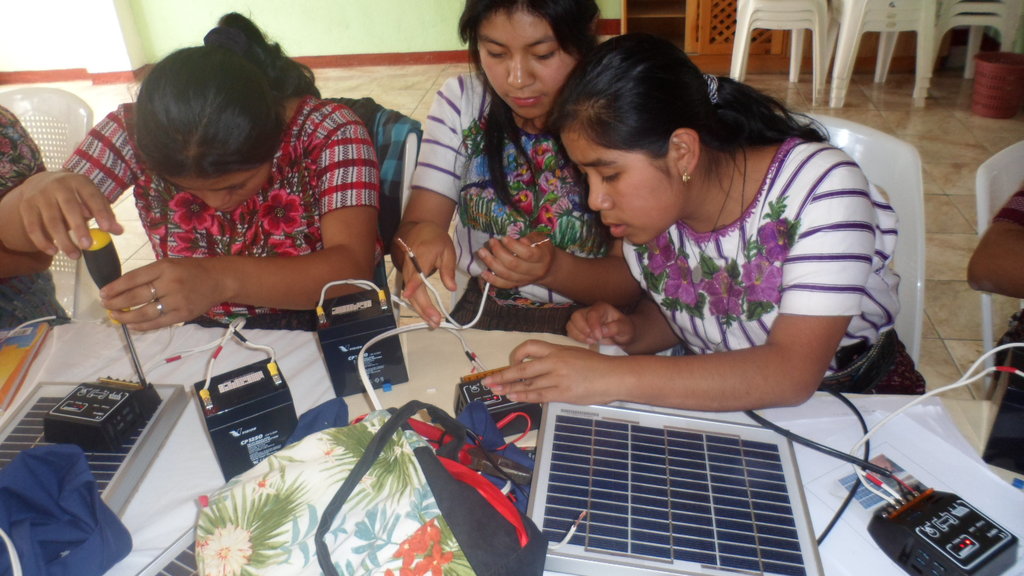 Success!
As I write this today we just finished installing solar power on a pre-school in the village of Panyebar, Guatemala. The building had no electricity. In cloudy weather the classrooms were very dark. Now the building is a community center. Women are already signed up to work collaboratively in the evening hours to weave and do needle-point work so they have more to sell in the market. Community members have arranged for meetings at night to discuss how to improve their lives. All of this is possible because of you and your generous support of what we now call our Mayan Power and Light program.
The ATC Mayan Power and Light program has had the great fortune to have an dedicated and capable team in Guatemala helping us realize our very ambitious goals. We set out to achieve much and we have acomplished more than expected in a very busy 18 months.
Project Outcomes as of March 4, 2014:
The Appropriate Technology Collaborative Mayan Power and Light program original goals were :
• To teach 24 – 36 Guatemalan women about electricity, circuit design and solar technology.
We taught 83 young Mayan women the "Circuits and Solar" curriculum.
• Trained 8 women mentors in the Circuits and Solar curriculum.
We have trained 13 women mentors.
• Conducted a workshop in the United States for nonprofit organizations and others to learn the Circuits and Solar curriculum.
Completed October 2012
• Started a Mayan women's solar power business that will sell solar lighting and power systems to households and small businesses.
We started SEA Solar, a majority woman owned business in December 2013.
• Conducted a workshop in Guatemala for NGOs to learn the "Circuits and Solar" curriculum and how to incubate solar power businesses.
We conducted a workshop for other NGOs in August 2013
Circuits and Solar students have:
• Installed over 50 home energy systems.
• Worked with Business students to create a business plan for a solar power social venture.
• Participated in a hands-on workshops to install solar power on at least one municipal building.
The Mayan Power and Light Program Continues
The Mayan Power and Light program has been very well received. We now have over 100 students on the waiting list for the educational program, and we have two groups who have been pre-qualified for starting solar social ventures.
We need your continued support to provide business plans, start-up capital, continued education and solar inventory.
We are asking to please help us fully fund this Global Giving campaing. When we reach our goal of $20,000 we will be able to support two new businesses. Each business will help 1,000 families per year switch from burning candles and kerosene lamps, which is expensive, to inexpensive solar power. The business we started in December is making great sales and they are willing to help us start new woman owned businesses in other parts of Guatemala and beyond.
Your help is critical to our success. It has made all the difference so far.
Thank you,
John Barrie, Executive Director
The Appropriate Technology Collaborative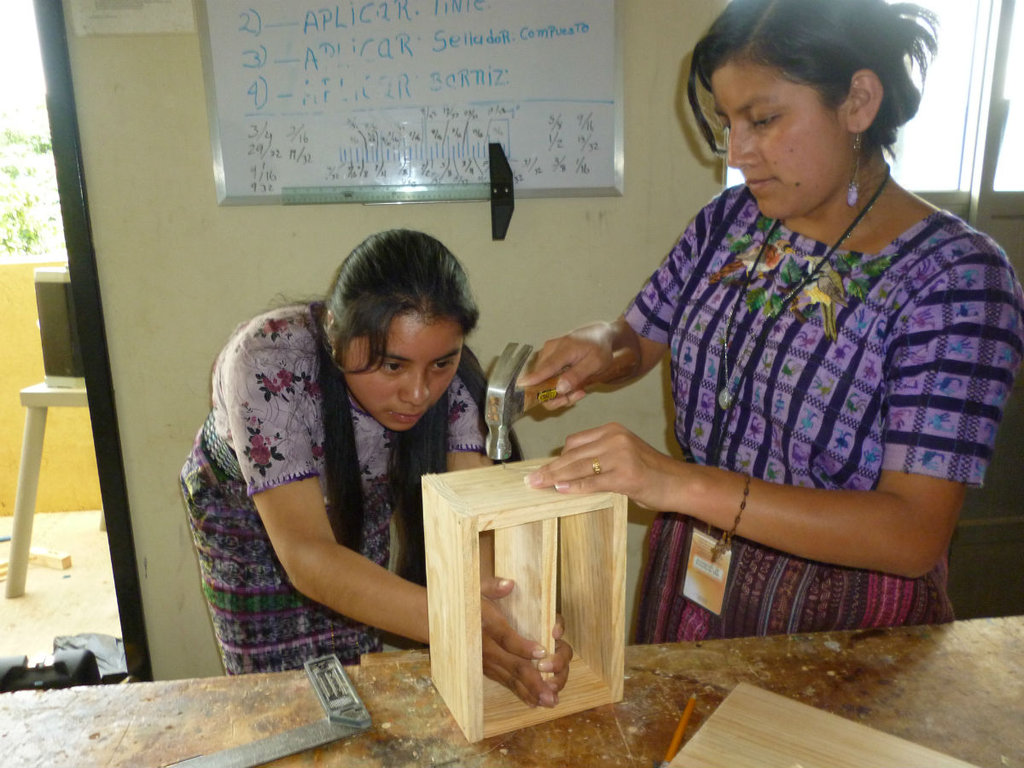 Links: