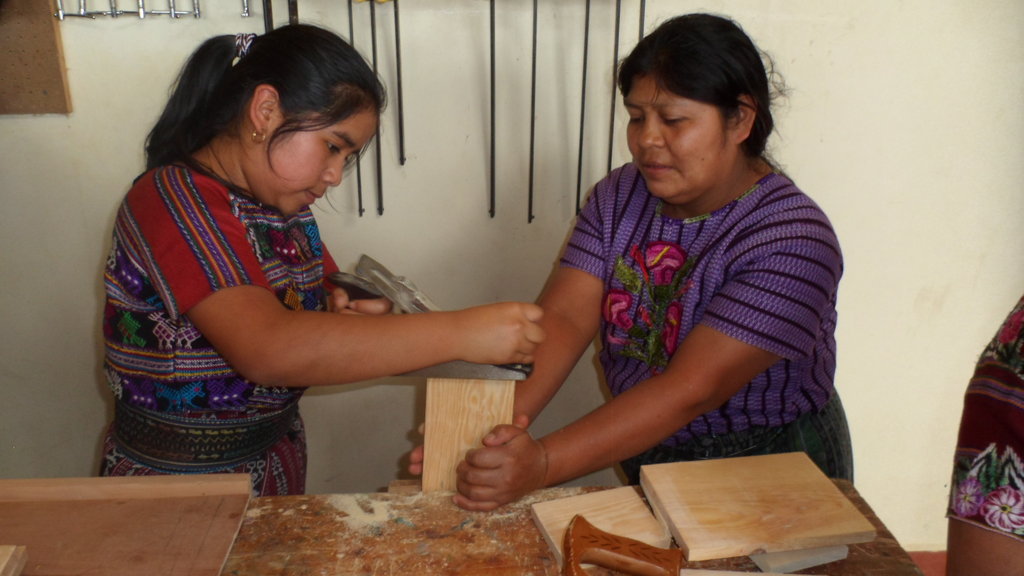 Activity Report, Mayan Power and Light Workshop, November 2013.
(Note: This report is a translation of a report from the ATC team in Xela, Guatemala who traveled to Lake Atitlan to teach our Circuits and Solar class and to help start a solar power cooperative. There are photos missing that will be added as an attachment.)
Introduction:
This document is a report of the activities carried out in Santa Cruz la Laguna and Panajachel, with the Mayan Women mentors, which aimed to reinforce the skills possessed by young Mayan women so that in the future they may be able to start a small enterprise or cooperative in order to sell and install small solar energy systems.
Objectives:
General:
Increase the knowledge and skills of the Estrella de Mar young women in regards to technical matters.
Specific:
The following are some of the specific objectives:
Develop capabilities for using tools
Get to know solar panel technology and its uses.
Get to know the minimal requirements for a small installation.
Carry out practices to gain the skills needed in order to do a self-installation.
Tools and carpentry workshop:
The workshop proceeded according to plan, starting at 9:00 at the CECAP site in Santa Cruz la Laguna. 21 young women participated, aided by 3 Estrella de Mar mentors in the morning and one in the afternoon, plus 2 people from AEIDS who helped in the development of the workshop.
The young women first received a theoretical tools workshop in order to receive some guidelines regarding their use, shape, practical recommendations, etc. They then went to the CECAP carpentry workshop, where they built a small wooden box 22x16x12 cm tall. They measured, cut and assembled the wood until it was done. Each person built one box, but they worked in pairs to help each other out.
In the afternoon, they worked with electronic circuits as an introduction to the following day when they would go into more depth into the topic of solar panels.
Panels Workshop.
The second day was spent in Panajachel since it was near the facilities that would be needed in the afternoon.
We only lent our support to the 3 mentors from Estrella del Mar that worked with the young women.
The panels' output was measured in the light, shade, connected in series and in parallel. We also covered every connection that an actual system would have, the site location, considerations due to shade, orientation and inclination of the panel.
Installation:
During the installation process, we split into two groups because we had to complete two installations in two separate houses.
I went with the group that made the installation at Santa Catarina Palopó, which took us all afternoon to complete.
We found the installation site and then checked for shadows so we could later find a place for the controller and install the light bulbs.
Conclusions:
After carrying out the activity we can draw the following conclusions:
Women have been able to develop skills for using tools they don't normally use, improving their own abilities, creating development and more opportunities.
It was possible to empower them with basic knowledge in electricity and electronics so they can understand the benefits and risks of working with electricity and so be able to carry out small installations.
The women got to know a new useful technology, non-polluting and which uses the sun, a resource that is highly available in Guatemala. They also learned that using this technology they can bring development to their communities as agents of change.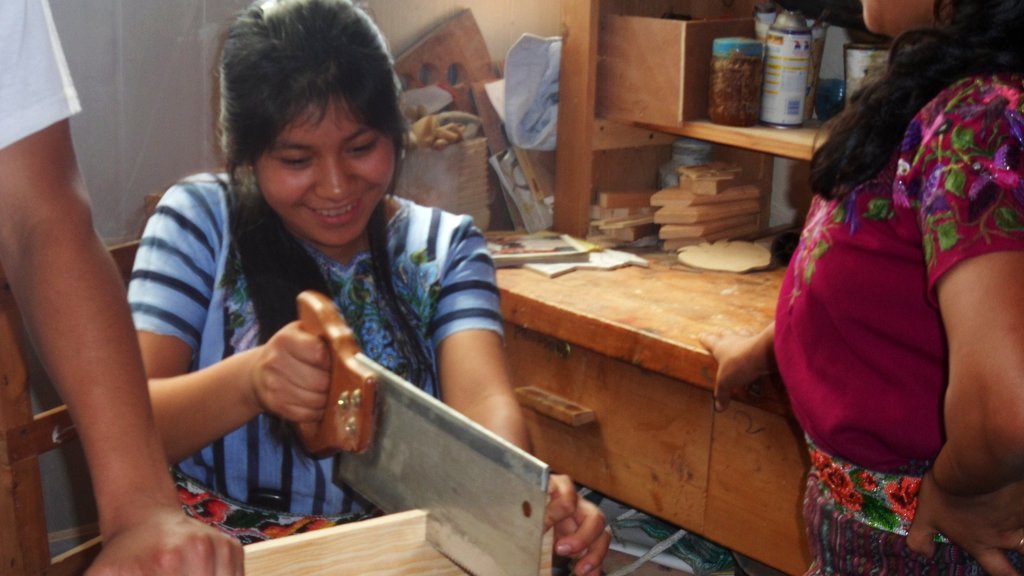 Links: