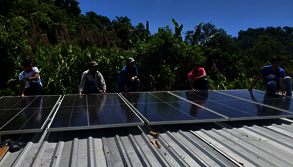 It is nearing the end of the year. Even in the difficult conditions of COVID, we've brought solar power and computer training opportunities to 243 students in 2 isolated rural schools beyond the last mile - San Rabinac and La Ceiba, two villages near Chicaman Quiché.
And now we're gearing up to power up our third Solar Center at La Unilla school. La Unilla is an isolated community of 600 people who live 5 hours away from the electrical grid
and paved roads – requiring 4x4 vehicles to access. As cardamom producers and small-scale
farmers, they live in poverty, depending on day labor jobs at harvest times for seasonal
A generous donor contributed high-quality, second-hand computers to set up La Unilla's computer lab run on solar power. Keep us in mind if you have out-of-date laptops; kids need them to learn to type!
Meanwhile, our educational curriculum has been approved by the Ministry of Education of Quetzaltenango. We're teaching a daily course to 60 at-risk high school students about environmental protection, green technologies, and entrepreneurship.
Thanks so much for your support! Without you, this could not have happened.
Thank you for supporting Mayan Power Light work with your generous regular donations. Your valuable gift is helping us provide long-term support to the inhabitants of Guatemala.
All of you help us keep Mayan Power and Light dreams alive. THANK YOU!
Michael
Jonathan
Kenneth
Janet
Timothy
David
Nadine
Emilia
Greg
Cassie
Potheri
Tom
Amanda
Lawrence
Anita
Milena
Sarah
David
Elizabeth
John
Larry
Karin
If you have any questions about your order or about our work, we would love to hear from you
https://www.poderyluzmaya.org/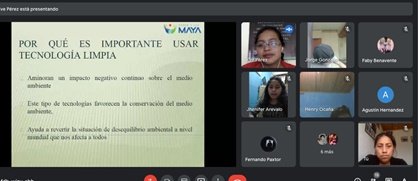 Links: