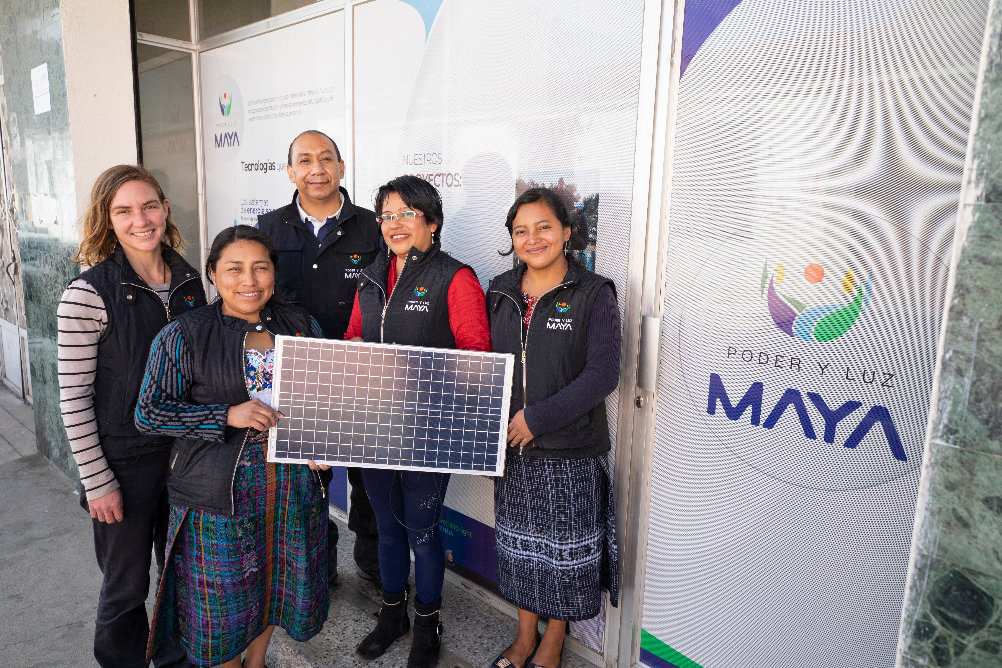 Thank you so much for donating to Mayan Power and Light in 2020. With your generous support, we served hundreds of households, 3,967 people, last year.
Forced to pivot for COVID, in 2020 we reached 30 women entrepreneurs with online social business coaching, we provided 319 children with solar lamps for homeschool, 100 families with household water filters, 100 families with food assistance, and we benefited 2 schools (1200+ people) with solar power to better serve their at-risk communities.
We took advantage of the work-from-home order to develop our organizational capacity with back-office improvements. We created a strong monitoring and evaluation database tracking tool and mobile application for the women's entrepreneurship program. These tools will ensure comprehensive data collection of the program's impacts and reach, while utilizing our staff's time and effort efficiently.
We perfected our green technologies training manual, and identified the most affordable and durable water filters, solar kits and clean cookstoves to help thousands of rural poor improve energy efficiency, save money and save the environment. The first 104 solar kits have arrived at our office this month, and we are now the official country distributor of VF100 water filters.
In 2021, we are hiring 3 rural promoters and training 5 current staff members to extend workshops and distribute green technologies to over 10,000 rural people. We will support 120 women's businesses with action planning to increase their income, and 3 interns will track their businesses over 6 months to demonstrate results.
Thank you for supporting Guatemalan communities with sustainable solutions that break the cycle of poverty.
We're glad we can count on you as part of the team,
Links:
Attachments: