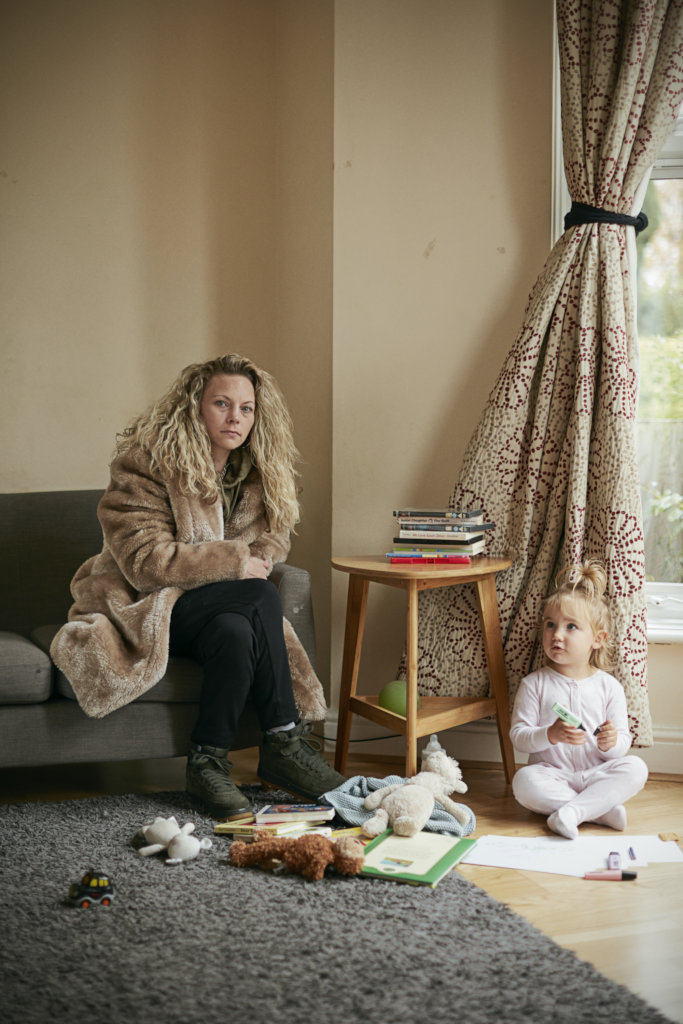 We are creating a world where women and children live their lives free from all forms of violence against women and girls. The last 24 months has been difficult, but we have continued to provide life-changing services to women and children who are fleeing domestic abuse and sexual violence.
Before the pandemic hit, we made a huge impact on survivors in London:
Our services touches the lives of 27,414 people through our 8 core services
We support 16,087 adults and children in our front-lline services making sure women and children could access the support they need to leave
We worked with 11,327 people in our prevention services, to help people build futures free from abuse
We provided safe refuge acccommodation to 920 women and children in our 22 refuges
We worked in partnership with 34 organisations to make sure we could deliver holistic, specialist services.
Our front-line staff worked tirelessly to change lives, and overall women said:
95% of them would recommend the service to a friend or relative
83% said they felt safer after using our servies
And 91% said they would rate our services excellent or good.
Over the last 6 months we have seen a huge change in our services and needs of the women we support due to the Covid-19 pandemic.
They made the brave and difficult decision to leave their abusers during the pandemic, and were often left with nothing and facing a struggle to get safe accommodation. This process if often re-traumatising, prolonging their fear and ability to find safety, stability and start the journey to recovery.
Solace saw a huge rise in demand for our services in 2020:
More than 100% increase in calls the week following lockdown easing (10th of May) compared to the previous week.
More than 200% increase in calls from the 10th of May, compared to the first week of lockdown.
The MET Police were answering over 100 domestic abuse calls per day.
In the first 6 months of lockdown, 26 women and 3 children have died as a result of domestic abuse, and in the last year domestic homicides increased from 9 deaths to 29 murders in a 12-month period.
We managed to change the lives of women even during a pandemic, having a huge impact:
In the Emergency Accommodation Project; we have supported 175 women and 78 children, the equivalent to 5 refuges in London to be able to support women throughout this crisis. These bed spaces made sure no woman was forced to be homeless when she fled her abusive home, and that we could provide our life-changing support in a safe and immediate way.
We supported 4951 adults and 561 children in the first 6 months of the pandemic.
Our advocate Kira, tells the story of working during the pandemic:
"During COVID-19 the issues I saw were so much worse. More service users have been in crisis; it has been much harder to contact women as they have been at home with their perpetrator and it those who want to speak to use it is much harder to engage them because they are stuck at home with multiple children.
Furthermore, I find myself becoming a mental health worker, as more and more of my women are struggling with trauma and mental health, and I can't get emotional support from my team or colleagues as we are not in the office together.
The other huge issue; is that more and more of my women need foodbank vouchers or crisis funding. The Solace Emergency Fund has been a lifesaving as we have been able to quickly access the money needed, and we can make those payments directly to the women who need it or can send them the items they need using online shopping. It also meant we could help the women and children we knew who were self-isolating making sure they get the food and supplies they needed. The Emergency Fund made a huge impact to me being able to do my job and feeling like I could help the women and children in every way they needed."
Our challenge is not over, women continue to need support and face challenges fleeing abuse and violence.
Links: