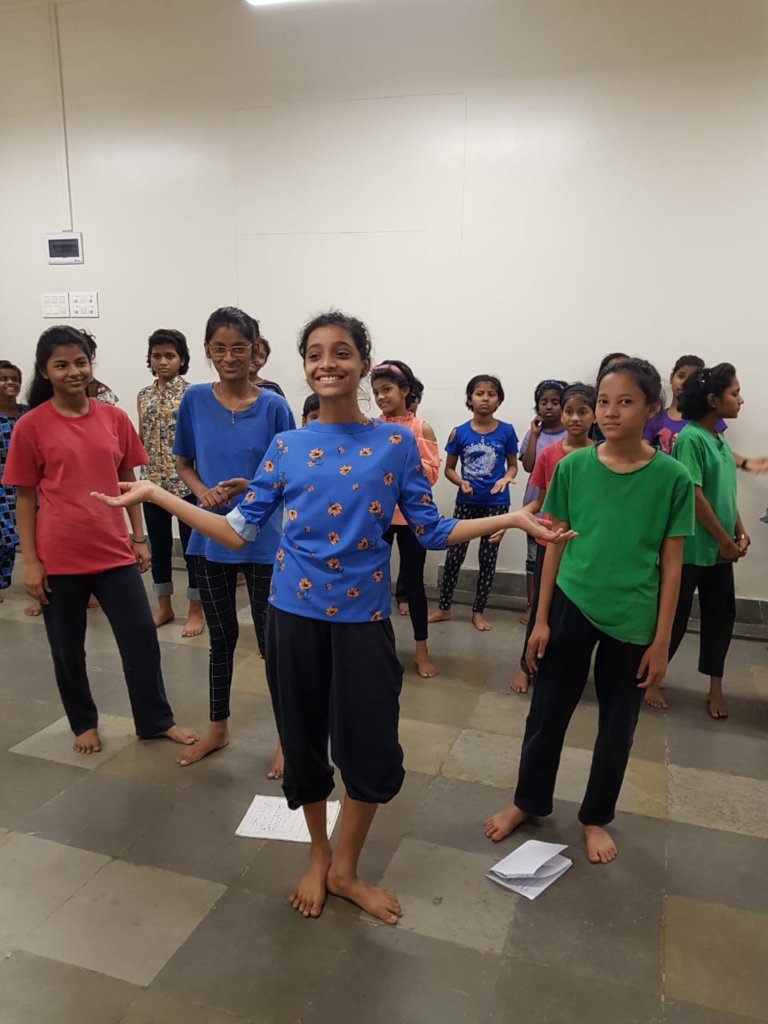 CREATE Foundation as a part of their Soft Skill Training endeavor, has utilized the funds received to start 13 classes with 7 NGOs in Mumbai, reaching out to approximately 335 students from marginalized backgrounds to impart soft skill training.
CREATE Foundation is pleased to inform you that we have successfully completed our very first academic year for soft skills training through Speech and Drama and are almost through with the completion of our second academic year.
Syllabus for the children for Soft skill and life skills training is specially curated after careful consideration of their requirements and after feedback from our instructors post each session. We add or subtract fun activities, speech exercises, Theatre games, etc based on what the children can relate to the most.
Our ongoing singing program for a visually challenged NGO and dance classes for an NGO with children having hearing impediments have also received great feedback from both parents and the children who excitedly and eagerly look forward to every session.
The goals of these activities are to build personality, confidence, interactive skills through our Speech & Drama class which covers speech exercises, enunciation, vowels, pronunciation, age-appropriate poems and correct pronunciation of English words. Using the medium of the creative arts, the children have participated in various fun activities in every session, like a role-play in a real-life situation in which they can relate to, like at the market or at the fair, acting in an ensemble, theatre games like "Continue the story", "Form shapes with your bodies" etc. bringing and fleshing out the 'actor' in them.
Through our Dance & Singing class, we help with social interaction, voice modulation, teamwork, creative thinking, memorization, etc.
Grooming: Through our grooming sessions, we help develop many skills namely interview etiquette, basic greeting, communication, interpersonal and social skills.
Amidst this lockdown in our entire nation, keeping in mind our children from all the NGOs. We made sure to research and send them weekly assignments which consisted of reading to improve their vocabulary along with audio files for guidance while they practice. And, animated moral based stories for younger children. The feedback from all the NGOs and the children have been truly overwhelming so far.
Attached to this report are some stills from our fun-filled sessions.
PLEASE NOTE: Not all NGOs allow photography/videography during class, resulting in us not having pictures of sessions at a few NGOs.