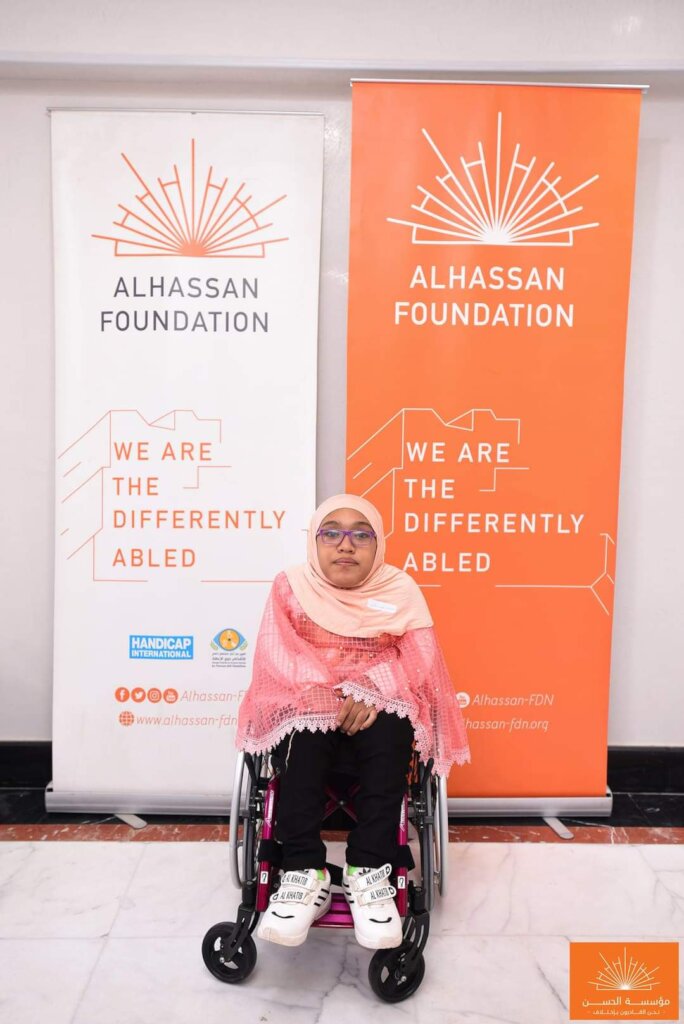 Dear Alhassan donors, supporters and believers,
Thank you for donating to our initiatives for raising "Social Awareness about Differently Abled in Egypt" project. This project is mainly what our mission and vision are about. We believe in that by changing the mentality of our community and how they perceive physically-challenged people. If that was accomplished, we will be spending less time and effort demanding for wheelchair users' basic human rights; it'll be a given to consider their needs.
We walk the talk. We promote and effectively implement inclusion in our foundation. Over 50% of our board and employees are differently abled persons! Which makes us the only DPO (Disabled Persons' Organization) in Egypt.
We believe that the fastest and most effective way to change people's perception is showing them the real image of PWDs that they're not aware of. Our goal is to make the society see that wheelchair users aren't helpless or dependent people. Accordingly, we always insist on having our gatherings in public places so people would see numerous wheelchair users socializing, being active and having fun.
We also always carry out awareness campaigns aimed at increasing community awareness, and this is one of the greatest of those campaigns entitled Our Kids, Our Future.
Young wheelers are like any other kids whether having simple or big dreams,, they will be happy with any word of encouragement and are affected by any kind of bullying.
These are simple examples of these children's dreams.
Youssef is from Minya governorate, he is 7 years old. All his dreams are to become an officer and help the needy. He may not be able to achieve his dream, but you can help him keep dreaming and pursue his dream, no matter how difficult and far this dream is.
Fatima from Giza, she is a 12 year old girl, and she hopes to become a lawyer, so that she can defend the kids' rights who have physical differences so these kids avoid going through the difficulties that she is going through today.
We want to thank every donor and supporter who helped us achieve this success and we urge you to continue supporting us in our cause, our hope, our dream through subscribing to a monthly donation which helps us offer more opportunities for the wheelchair users in Egypt and see them become world-class champions!

Please visit our Facebook page to read other success stories:

https://www.facebook.com/AlhassanFDN/

Thank you for believing in the differently abled. :)