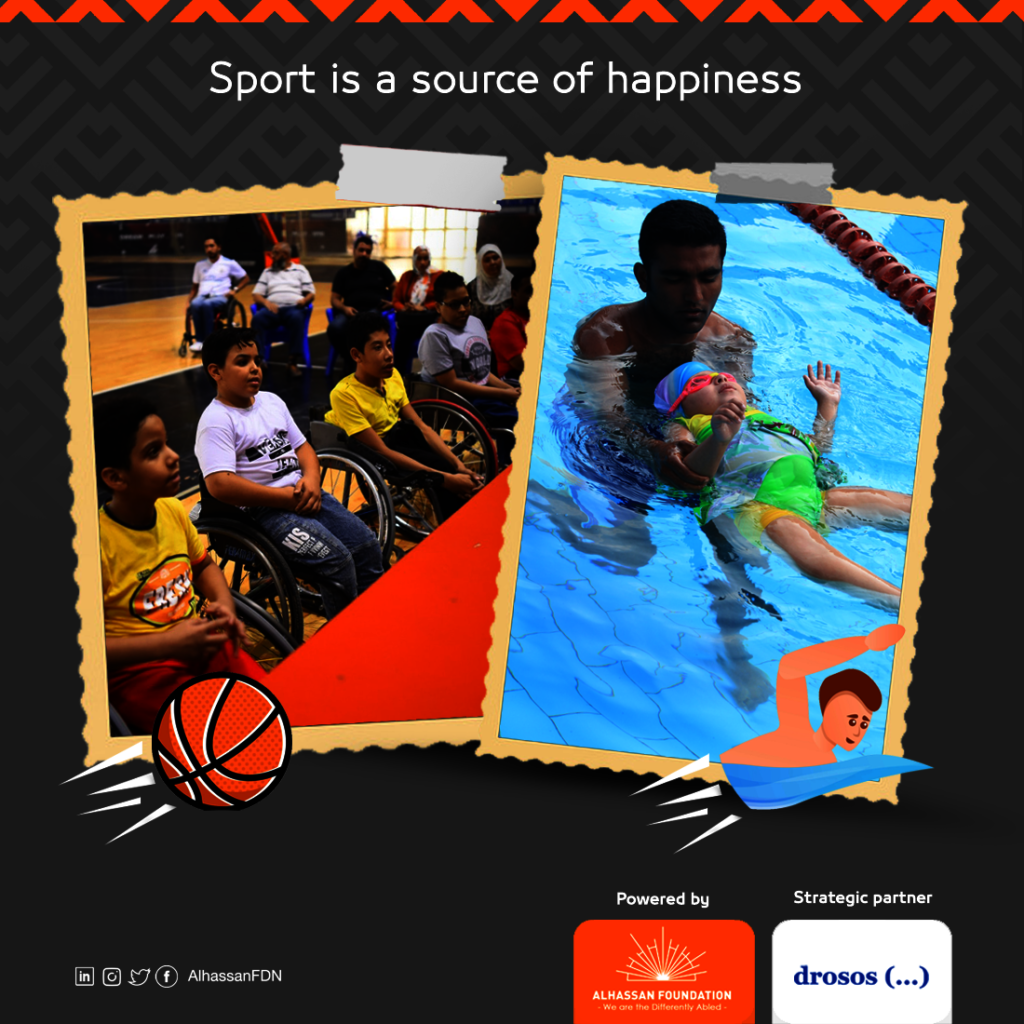 Dear Alhassan donors, supporters and believers,
Thank you for donating to our initiatives for raising "Social Awareness about Differently Abled in Egypt" project. This project is mainly what our mission and vision are about. We believe that by changing the mentality of our community and how they perceive physically-challenged people, we will spend less time and effort demanding wheelchair users' basic human rights; it'll be a given to consider their needs.
We walk the talk. We promote and effectively implement inclusion in our foundation. Over 50% of our board and employees are differently abled persons! Which makes us the only DPO (Disabled Persons' Organization) in Egypt.
We believe that the fastest and most effective way to change people's perception is showing them the real image of PWDs that they're not aware of. Our goal is to make the society see that wheelchair users aren't helpless, dependent and non-productive people. Accordingly, we always insist on having our gatherings in public places so people would see numerous wheelchair users socializing, being active and having fun.
We also make all year round awareness raising campaigns on social media. Our most recent one is called "Sport is a source of happiness".
AlHassan Foundation is proud of establishing AlHassan Sports Academy, which includes training and qualifying talented members in various fields of sports from children and adults. One of the most important reasons for AlHassan Foundation's support for this academy is the Foundation's belief that sport is a real source of happiness, empowerment and optimism for wheelchair users.
This campaign raises awareness among wheelchair users and shows them their ability to play sports and be professional athletes, which is an effective way to stay away from depression and isolation. It enables them to develop healthy social behaviors, and encourages them to build friendships and meet new people.
Thank you dear donors for your donations; your support is what enables us in our mission so we urge you to continue supporting our cause and stay loyal donors to our cause through subscribing to a monthly recurring donation option. That will help kids on wheelchair in Egypt be more confident and accomplished.

Please visit our Facebook page to read other success stories:

https://www.facebook.com/AlhassanFDN/

Thank you for believing in the differently abled. :)