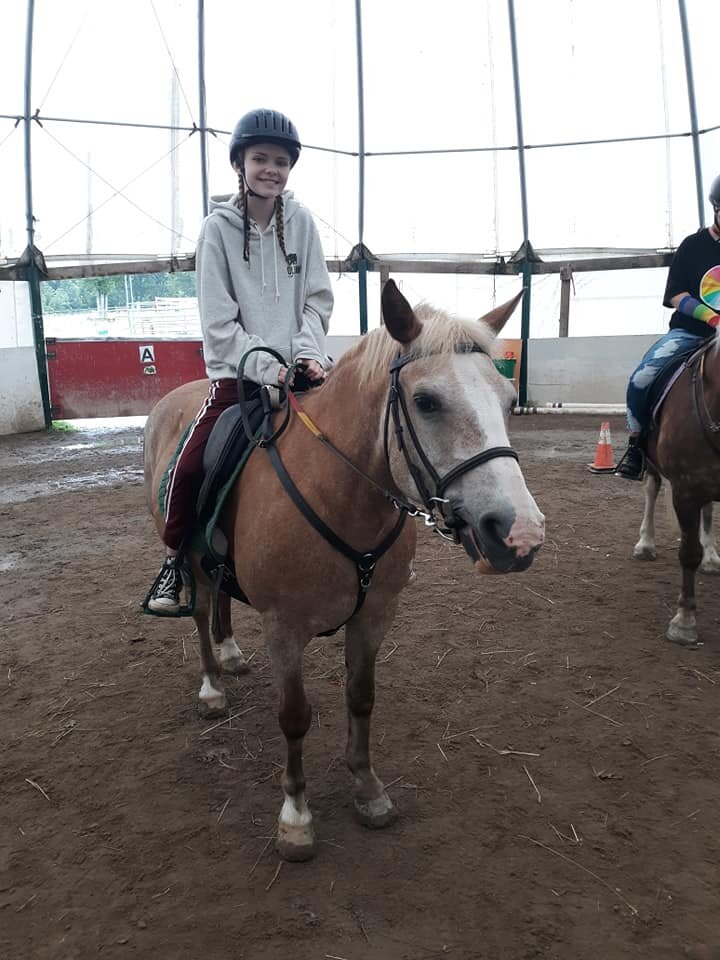 Hello Everyone,
I wanted to give you an update on how our Soar program is doing! In short: FANTASTIC! Our recent partnerships with schools in the area far exceeded any expectations we could have set. Not only are we expanding our reach to students during their scheduled school days, but the schools are working with us to apply for and receive grants to continue our programs with them! They see the vital importance of these programs in their students lives. I would like to share what one student from this program sent to us after completing the program:
"I was in a rough spot but now with this program I am patient with myself, I know how to control my life, and more. THANK YOU! Thank you for loving us, for teaching us how to ride, for teaching us how to love ourselves and show compassion for others, and for teaching us life changing ways!"
We are SO thankful for your support with these programs. We love the work we do, and are excited to continue it!
On top of that exciting update, we have a new opportunity that I am excited to tell you about! We recently learned that the property we are currently renting is up for sale. What we had dreamed would happen within this next year has become a necessity: to keep our programs running we have to buy the property, and soon! Instead of despairing though, we are choosing to be hopeful!
With your invaluable help and support, we have already raised almost $18,000! We are connecting with many organizations in the area to ensure we keep our barn doors open as well.
We would love your support to help us with this new exciting chapter. We have created a Capital Campaign to finance a down payment on this property. As you have in the past, please donate to help us reach our goal.
And even better! doTERRA, a global essential oils company, is sponsoring us in this campaign through their Healing Hands Foundation. They will match dollar for dollar the money we raise. So any donation you make will be doubled!
Please consider making a tax deductible donation today. Together with these exciting opportunities, we can secure our services to our clients for years to come! Please be a part of this!
Links: