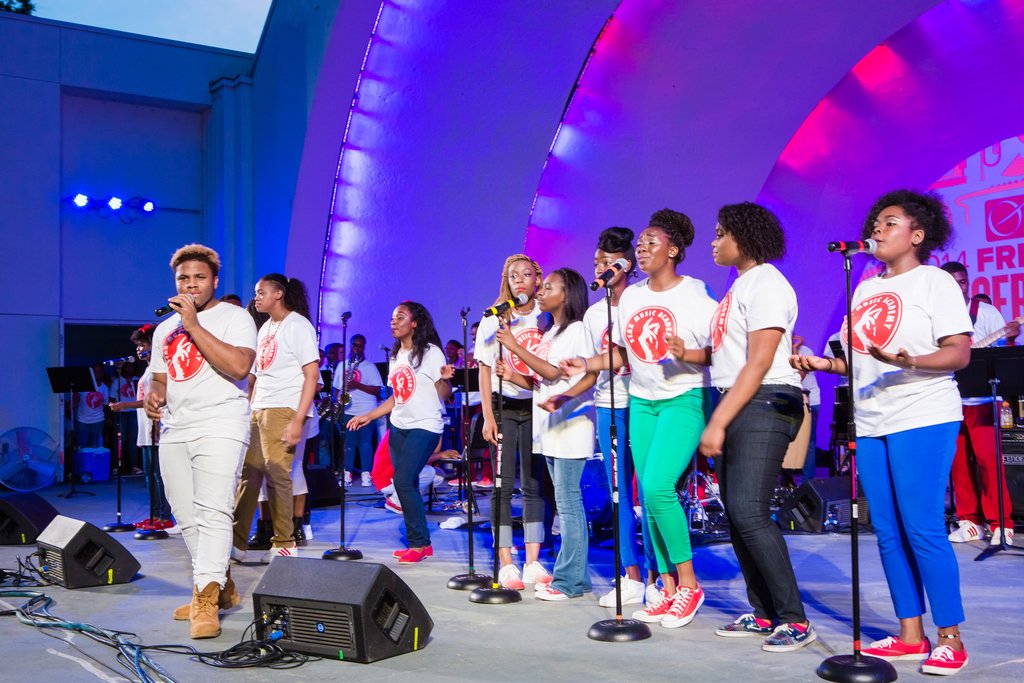 We have wrapped up a fantastic summer filled with top-notch programming and performance opportunities for our students and are eagerly awaiting the return of our students for our fall semester in just a few short weeks. We are currently in planning and auditioning mode and anticipate that the 2014-2015 school year will be our most successful year yet. We are constantly blown away by the talented students and instructors who come through our doors and are ready to get to work!
Below you will find a re-cap of all the wonderful things that have been happening on our campus recently:
Summer Music Experience 2014
The Summer Music Experience (SME) 2014 was a huge success. Approximately 80 students participated in the 5-week program.
This summer was the first year for SME to consist of 3 different experiences for the students. The first week was Les Paul Be the Band week which was essentially a band and songwriting competition. The students were divided into teams and were responsible for writing and performing original songs. These songs were judged by a panel of guest judges, including noteworthy musicians such as Lil Rounds of American Idol. The winning group of this this competition was able to perform their song in the spotlight at the SMA Grand Finale Concert and the Levitt Shell.
The next three weeks were the traditional Summer Music Experience where students took classes and worked in their ensembles. The classes that were offered to our students included Stax History, Music Production, Music Business, Songwriting, and Marketing/PR. These classes were taught by SMA instructors and visiting teachers including Nashville-based songwriter Betty Crutcher. Students were divided into four groups, New Orleans, Chicago, St. Louis, and Delta, fittingly named after blues-heavy regions. The small group format enabled students to get to know each other better personally and placed a strong emphasis on the importance of teamwork. Throughout these weeks students engaged with visiting artists and industry professionals for Brown Bag lunch sessions.
The final week of SME was the Steve Cropper Blues Guitar Experience. During this week students took guitar classes at the newly opened Memphis Slim Collaboratory. This week also served as a "tech week" so that students could rehearse for the Grand Finale Concert.
Grand Finale Concert- July 2, 2014
Each year the culmination of our Summer Music Experience is The Grand Finale Concert, held at the famous Levitt Shell where Elvis Presley once performed. In spite of having to reschedule the concert due to rain a large crowd which consisted of families from the Soulsville neighborhood as well as music lovers from across the city attended. Based on audience and attendance and feedback, this event was a huge success.
Alumni Band Performances
This summer, the Stax Music Academy Alumni Band has expanded its number of performance opportunities due to increasing notoriety and a partnership with Creative Aging, a local organization that provides arts programming to senior citizens. In addition to performing at nursing homes and other venues across the city, this band of Stax Music Academy alums performed every Tuesday at the Stax Museum and every Monday and Friday at B.B.King's Blues Club on Beale Street. We see the Alumni Band as a way to keep our former students in the Stax Music Academy family, provide them with paid summer employment, further hone their musical performance skills, and offer tourists and locals alike a unique music experience.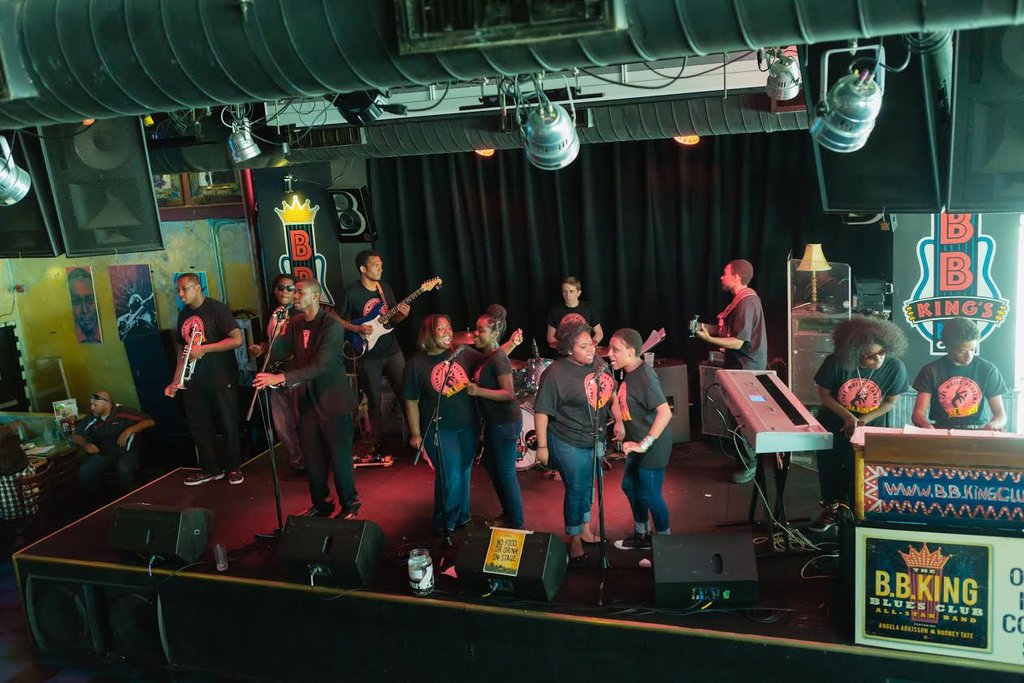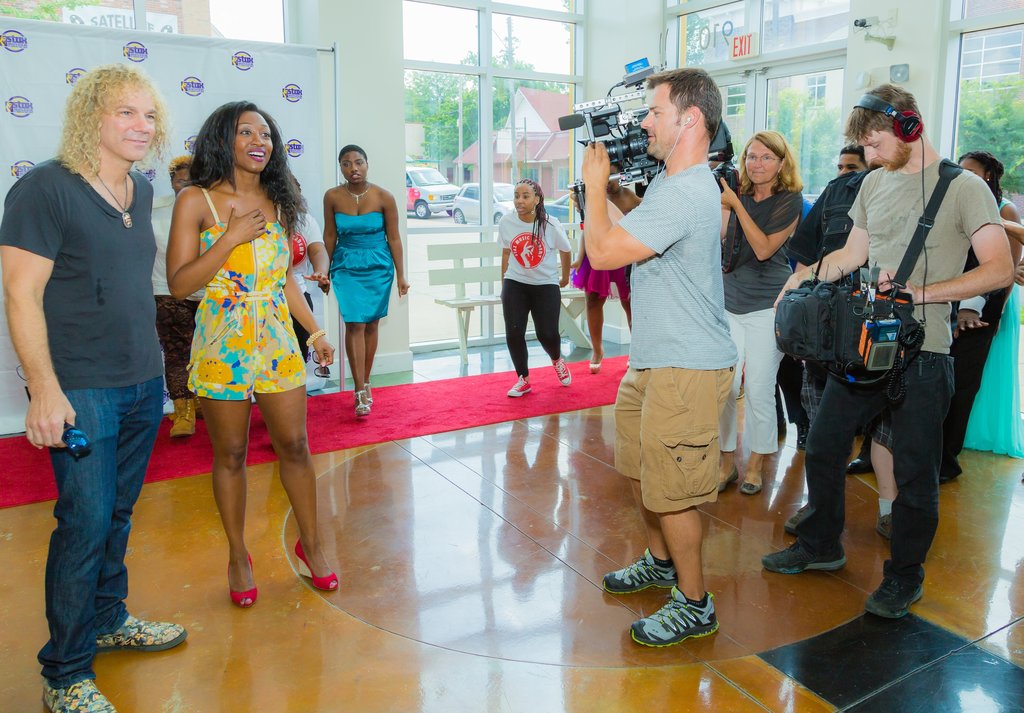 Links: