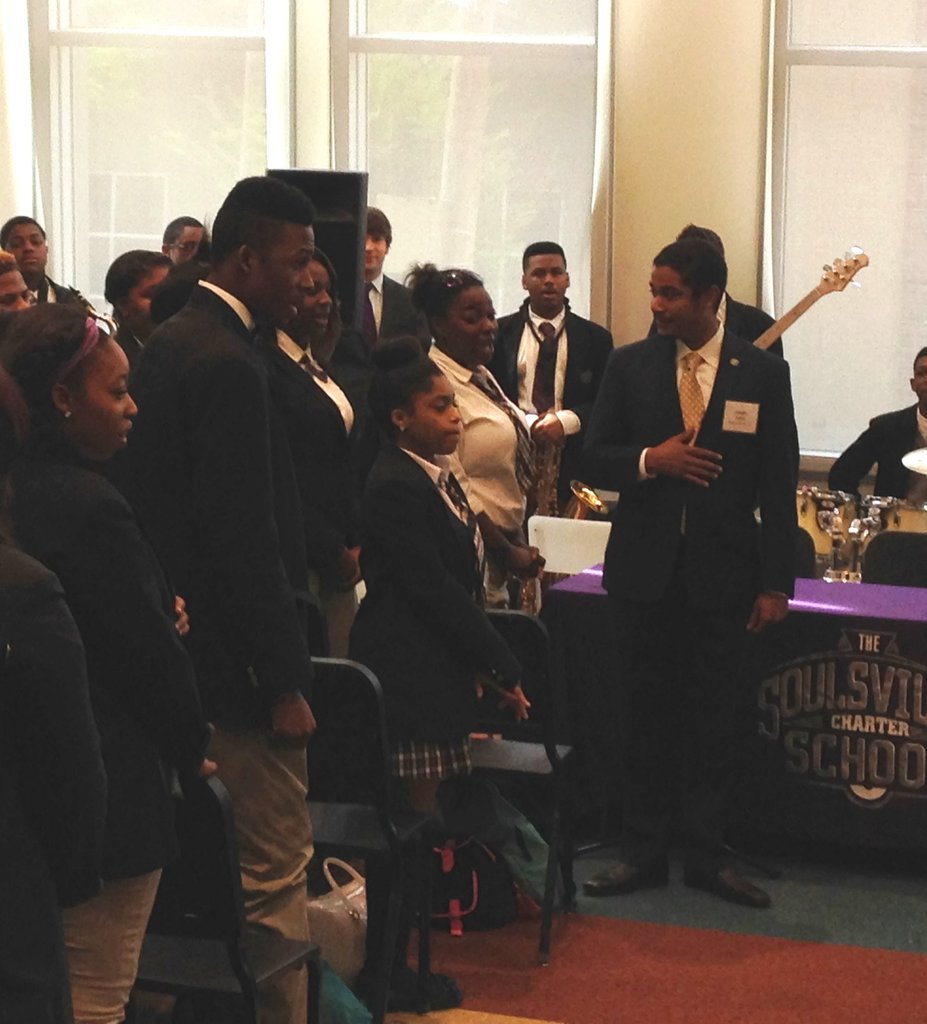 GlobalGiving Quarterly Report: Winter 2014
Stax Music Academy's SNAP! After School
We are so proud to announce that once again, every single senior in our Soulsville Charter School has been accepted to a four-year college! Three graduating classes so far since beginning in 2005, and 100% college acceptance all three years! We are so proud of the seniors in the Stax Music Academy and wish them the best of luck!
Students in the Spotlight!
We've asked each of our seniors to let us know when they've been accepted into colleges and when they receive scholarships. Let's take a moment to share some of our students' achievements:

Taylor Barksdale has been awarded the Pat Gill Scholarship by the Omicron Chi Chapter of Alpha Kappa Alpha Sorority, Inc. She performed a comedic monologue called "The Roller Coaster" featuring the character Roxy. She also sang Tina Turner's "What's Love Got to Do With It. She also won the Best Essay and received $2,500 to the college of her choice.
Leah Buckley has received a Renaissance Music Scholarship for a full tuition amount of $24,496/year from Bethel University.
Alandria Ivory is the recipient of several scholarship awards, including the Excel Scholarship from Union University; an academic honors award of $5,500/year from Savannah College of Art and Design; the BSU scholarship from Xavier University for $52,000, and other awards, culminating into an additional $22,000, over the course of 4 years. Hendrix College has also rewarded Miss Ivory an academic scholarship for $7,000/year and a "Odyssey Distinction" award for $12,000/year.
Helena Jones has been awarded $8,000 through the Renaissance Scholarship from Bethel University.
David Pruitt has been awarded $14,500 through the Renaissance scholarship from Bethel University.
Karlos Stevison has been awarded $9,000 through the Renaissance scholarship from Bethel University.
Josiah Taylor has received $14,000 scholarship from Oakwood University, as well as a $10,000 Renaissance scholarship from Bethel University. From Fisk University comes a $10,000 Academic scholarship; from Rust College, Mr. Taylor has been rewarded a scholarship in the amount of $12000/year.
Jarveous Williams has received the Renaissance scholarship from Bethel University in the amount of $26,000.
Congratulations to all of Stax Academy Seniors and their future endeavors!
Additional achievers:
Brenae Johnson won the Maestro Award in a singing competition in New Orleans on March, 29 2014. She competed in the solo category. Sing, Brenae!
Programming at SMA (SMA/TSCS)
The students of The Soulsville Charter school are blossoming as spring kicks into full swing!
The eighth grade choir performed with a positive reception for The Soulsville Charter School's Black History Program on February 28th. Led by director Jiana Hunter, the students beautifully led the school in the Negro National Anthem, "Lift Every Voice and Sing".
The eighth graders are preparing orchestral repertoire of western art music classics and R&B favorites. For the first time in The Soulsville Charter School, strings, winds and percussion classes are preparing students to perform together on one stage.
You can hear both groups performing on May 13th for the TSCS Middle School Music performance. Save the date!
Black History Month Performance
On Wednesday, February 26, 2014, Stax Music Academy got out their platform shoes, afro wigs, and bellbottoms as they performed at Minglewood Hall in celebration of Black History Month. Based on the famed television show Soul Train and inspired by the book Love, Peace and Soul! The Behind the Scenes Story of America's Favorite Dance Show: Soul Train by Ericka Blount Danois, the Stax Music Academy's "Peace, Love and Soulsville" was an original musical complete with live music, dancing, and retro-era costumes.
The impetus of this year's show, according to Soulsville Foundation Communications Director Tim Sampson, was the Stax Museum of American Soul Music brining in Danois for a signing when her book was released in October 2013. "Soul Train played a large part in the success of taking so many Stax Records acts to a national audience in the early 1970s that we thought it was a perfect fit to have Ericka come for an event at the Stax Museum," he said. "I think we all got a bit of Soul Train fever and it just made sense for the Stax Music Academy to 'get on board' and keep up the momentum."Danois (Picured below) was SMA's guest at the evening performance of the event. "I had no idea it would be anything like this," she said afterward. "How can we take his to the national stage?"
With generous funding from Laurelwood Shopping Center and ArtsFirst First Tennessee Foundation, SMA was able to perform for approximately 1,600 young people at no charge in two shows, and the ticketed evening event drew a crowed of approximately 1,000 people.
Alumni Corner
Currently, I am a senior at Middle Tennessee State University majoring in Political Science with minors in African American Studies and Speech & Theater. On May 11th, I will be traveling to Cape Town, South Africa for three weeks. I will be graduating in August. I am planning to attend graduate school and get my master's in Non-Profit Management.
I got involved with Stax the summer before my 9th grade year in high school (I think it was 2006). During my time with the Academy, I had some extraordinary opportunities. Two opportunities in particular that come to mind are the 2008 Summer Soul Tour to Australia and my participation in the Berklee 5 Week Summer Program.

Stax is an organization that is very dear to my heart because it helped to make me a well-rounded individual. I was exposed to a world of possibility that some people only dream about. Last summer, I served as the program coordinator for the Stax Music Academy Alumni Band.
Amber Robinson - SMA Alumna c/o 2010
_________________________________________________________________________________________
These are merely a few rare and unique opportunities to mentor Memphis youth through music education and unique performance opportunities. Please continue to assist our efforts and know that your gift is being put to use, celebrating the soulful past—and securing the bright future—of this legendary 'Soulsville' community. Thanks for your generous support.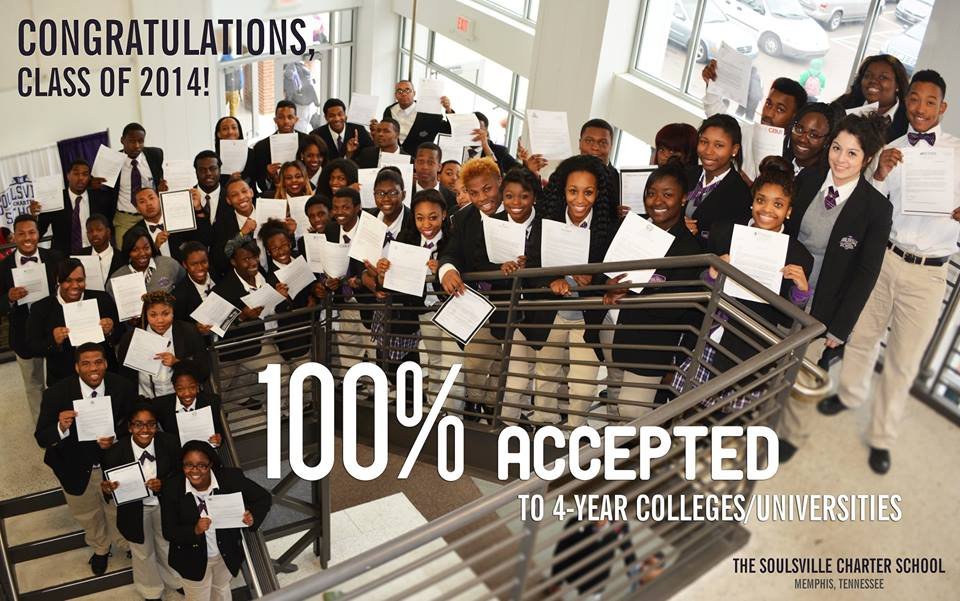 Links: