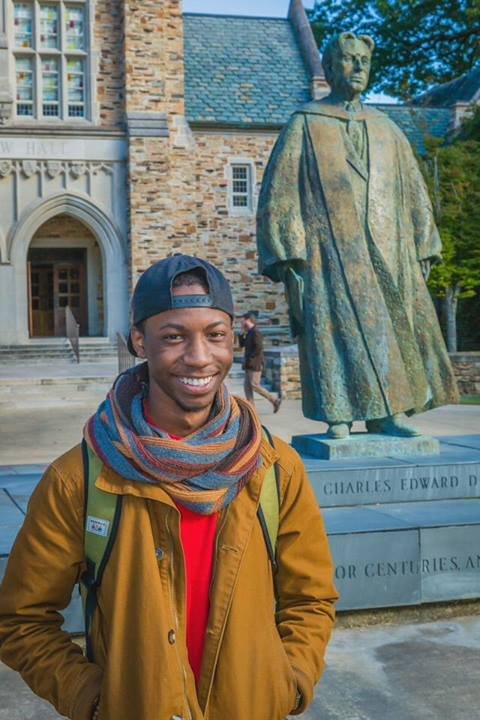 GlobalGiving Quarterly Report: Winter 2014
Stax Music Academy's SNAP! After School
This winter has been a true testament as to just how strong of a program we are. As we continue to grow and expand our programming grows even faster! We have welcomed new students this quarter that have risen to the occasion and already performed at three different events since Christmas, and are preparing for their fourth at the end of February! All while going to school, studying hard, and a few extra curriculars here and there. The talent, determination, and passion of our SMA kids never cease to amaze.
Happy New Year!
It's that time of year again. Time to reflect on culture, history and the very makings of "soul". The very things that make Memphis so powerful.
Don't forget to purchase tickets and join on February 26th, for a Black History Month production sure to touch the soul!
ALL ABOARD...this Memphis Train
"Peace, Love and Soulsville"
Twas the night before President's day and all through our home, not an instrument was blaring not even a 'bone'. The records were spun by the studio with care, in hopes that "real" music, soon would be there.
The students saw visions of rounds of applause hands black and white, cheering the cause, with Stax in their kerchief and Soul in their cap, this Soooouuuuul Train kept movin', ker-plat, ker-plat.
When out on the lawn there arose such a clatter, I sprang from my office to see what was the matter. Away to the window, I flew like a flash tore open the shutters and threw up the sash. The moon on the breast of the new fallen snow gave the lustre of mid-day to objects below.
When what to my wandering eyes should appear, Aretha then Rufus in 70's, wait 80's and 90's gear...
Stay tuned...
Programming at SMA (SMA/TSCS)
We are making exciting changes in the structure of music education between the Stax Music Academy and the Soulsville Charter School.
January saw the inception of SMA@TSCS After School Programming. Students throughout the Soulsville Charter School campus are learning brass band, choir, chamber strings and drumline from SMA instructors. TSCS high school students have the opportunity to mentor and lead younger and less experienced musicians under the tutelage of their instructors. We are thrilled with the opportunities for musical excellence and student leadership.
We are pleased with the positive communication and mission-sharing between the administrative staffs of SMA and TSCS Middle School. As a result of our collaborations, the music education of TSCS has made dynamic changes for the better at the start of this new year.
Eighth graders will receive music instruction during the day in either strings, winds, percussion or choral training in a repertoire-driven performance ensemble. They and the community can look forward to a cumulative performance in May.
Staxtacular
Stax Music Academy and Memphis Grizzlies host 10th Annual Staxtacular Fund-raising event. It was another banner year for Staxtacular Presented by SunTrust, the largest fund-raiser of the year for the Stax Music Academy.
Held this year on Saturday, January 18, 2014, this year was the 10th anniversary for the event that debuted in 2004 with then-Memphis Grizzlies hosts Shane Battier and Brian Cardinal and their wives Heidi and Danielle. Memphis Grizzlies' guards Tony Allen, Mike Conley, and Quincy Pondexter hosted this year's "Suit Up and Play" inspired event alongside other members of the team and coaching staff.
The local feel of Memphis' rich adoration for blues and basketball was felt throughout the museum where guests were treated to a 'World Tour' buffet, featuring sushi to sliders to Southern cuisine. Bourbon samplings and awe-inspired desserts were also available at an open bar. The event also included complimentary valet parking, live and silent auctions, and a performance by the world-famous
Stax Music Academy. Live music was also provided by Bo-Keys with Percy Wiggins, featuring Stax Records Howard Grimes on drums and fomer Bar-Kays member Ben Cauley on trumpet.
In addition to the live and silent auctions at the $150-per-person, sold-out gala, there was an online auction that started on January 2, 2014 and ran through the end of the event. New to the event this year was Mobile Bidding, by Bidding for Good. All bidding for the silent auction was done via personal mobile devices.
Since its inception in 2004, Staxtacular has continued to grow and has netted close to $1,000,000 for the Stax Music Academy. Final numbers aren't in yet for this year's event, but preliminary figures look great and the funds raised will go a long way to helping Stax Music Academy continue changing the lives of young people through the power of music.
Alumni Corner
My name is Adrian Williams, and I'm in the second semester of my freshman year at Rhodes College. I hope all is well at McLemore and College just as they are here at Parkway and University. (See what I did there?)
I am pleased to inform you that I am having a positive college experience so far. While I have been met with some challenges and speed bumps, what there has been to gain from being at Rhodes supersedes the inevitable frustration that will meet every freshman at any college.
Be Ready! More importantly, what has proven to be the most valuable and helpful tool on my journey for higher education is, being true to who I am. It is important to be open to new experiences, friends, and moral and ethical ideas, which you are bound to encounter.
However, masking your uniqueness will prevent you from being appreciated for your authentic self and, moreover, you will lose a sense of who you are rather than gain that sense. This is counterproductive to one of the fundamental goals of life: self-actualization.
Authenticity is one of the many virtues that I have learned to value during my time in SMA, and it translates in my life as an artist, a college student, and an individual.
All things considered, I am still involved in music. I am in an ensemble and I happen to have very talented and musical hall mates who I jam with religiously.
I feel right at home.
I hope that you all have an exceptional February and a great Black History Month
Until next time...
_________________________________________________________________________________________
These are merely a few rare and unique opportunities to mentor Memphis youth through music education and unique performance opportunities. Please continue to assist our efforts and know that your gift is being put to use, celebrating the soulful past—and securing the bright future—of this legendary 'Soulsville' community. Thanks for your generous support.
Links: