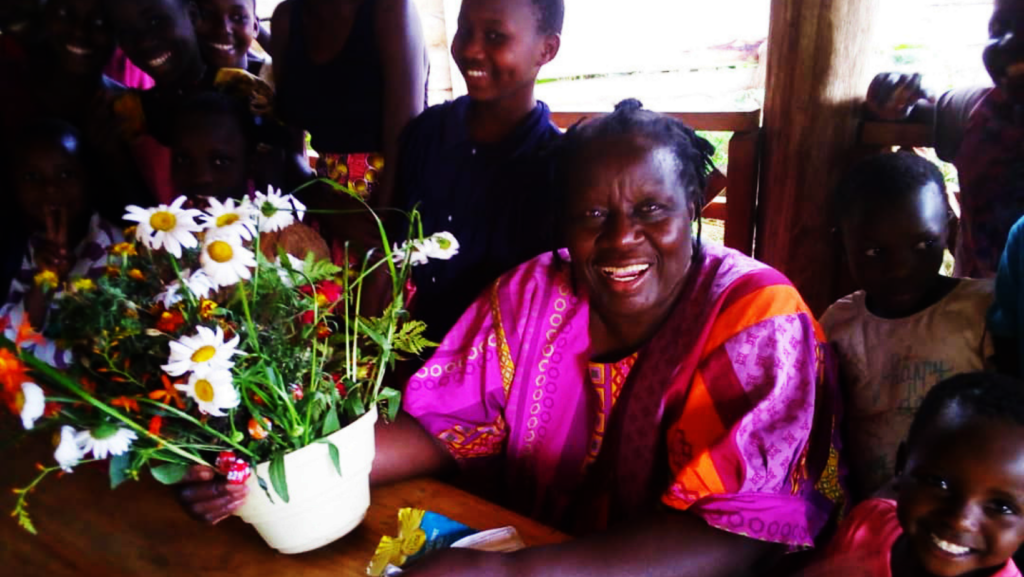 Happy New Year! We at Ecologia Youth Trust hope that you had a wonderful festive period with loved ones.
Unfortunately, I'm sad to say that the children and staff at Sky Is The Limit spent their first Christmas without Mama Rose, our dear founder and director of Sky Is The Limit whom we lost on 9th December 2021 due to the Coronavirus. She will be dearly missed by all at Ecologia Youth Trust, her family, friends and teachers at Sky Is The Limit, and by the children whose lives she has helped make better. Rose's granddaughter says, "Any holiday season and time of celebration will forever be harder to enjoy as it was my grandma's favourite thing. She loved people and loved celebrating, so it is hard to celebrate without her."
Rose committed her life to helping children build a bright future for themselves. With her hard work and the support of the many people inspired by her, Sky Is The Limit now supports 400 children, aged 3-14 years. This includes 96 pupils who are either orphaned or whose parents and care-takers are unable to care for them. 59 of these children lived with Rose at her home - Noah's Ark - where she gave them a warm and loving home to thrive in, while giving additional support to 40 children who remained with their families.
Paul, who lived with Rose since he was 10 years old, has been her right hand for the past several years. He is committed to continue to run the school and, along with two of Rose's children – Brian and Lucy - to make sure that the children at Noah's Ark are cared for. Both Brian and Lucy have worked at Sky Is The Limit before and are quite familiar with the work. Brian has the role of Acting Director at Sky Is The Limit, while Lucy will be focussing her efforts on Noah's Ark.
But there is an urgent need for your support today.
We need to raise £15,000 to give Paul, Brian and Lucy the means to keep Noah's Ark going for the next three months while plans are put in place for the sustainability of Sky Is The Limit.
We need your help to make sure that these children - who have lost their families to HIV/AIDS - can continue to receive the care, support and education they need in order to thrive and reach their potential.
Just £254 will pay for a matron to care for 96 children with no family of their own at Noah's Ark.
£854 will mean that Noah's Ark can pay its water and electricity bills for 3 months while they focus on caring for 96 children.
£2,250 will give health and sanitation necessities like soap, sanitary towels and medicine for 3 months.
£4,186 will feed 96 children for 3 months, giving them vital nutrition for their development and health.
Thank you for your dedication and love for towards the children of Sky Is The Limit.
We can only change their lives because of you.