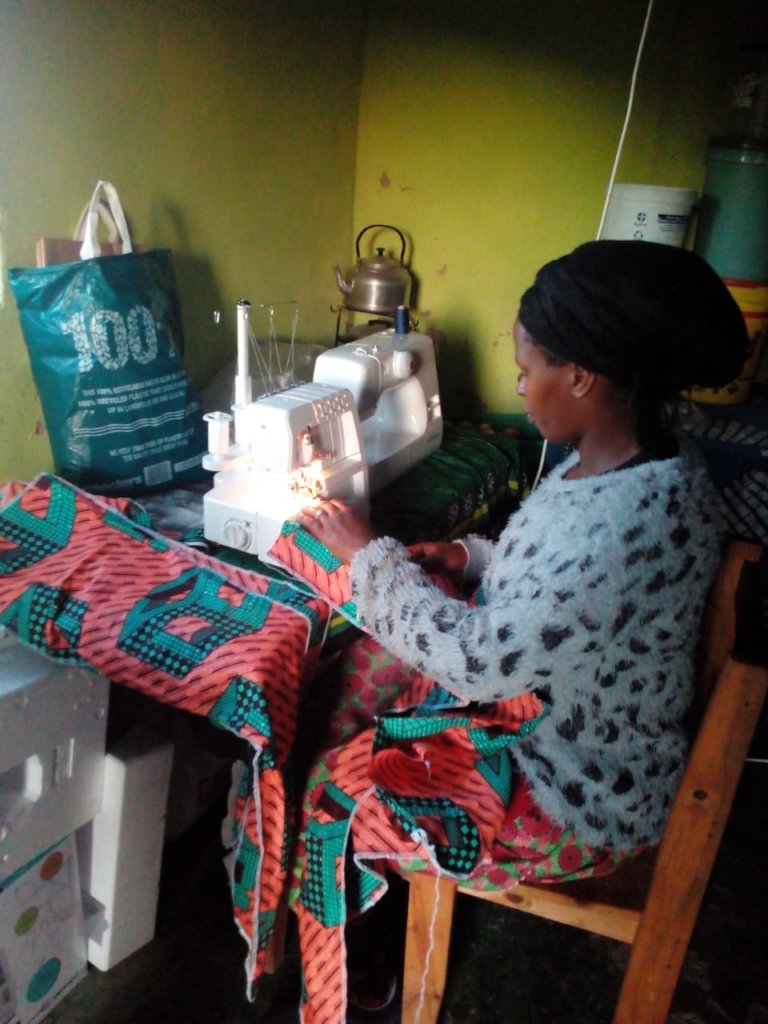 Skills Development update report July to September 2019
Introduction
It is time for an update! Once again, we want to thank you all who donated to the Little by Little campaign by Global Giving. With this campaign we raised R14.800 and we cannot wait to give this amount a good purpose. Our team was formed exactly one year ago; and we are still going strong in the fight against youth unemployment.

What is new?
We made contact to the Department of Higher Education to partner with them; as they run a very good Adult Education and Training (AET) program. The AET coordinator has visited us in Mankosi and informed us that everyone from age 16 can enrol in the program. That means that our drop out students can receive a second chance achieving a school finishing certificate. Besides learning how to read and write English and basic Maths, emphasis is given to specific areas like Hospitality and Tourism, Business management and SMME, Early childhood development and health care training. We registered 30 community members who want to join the program so far and the placement assessments will take place on the 28th of October2019. We are looking forward opening the AET program in January 2020 at the TransCape Education Center in Mankosi.

Sewing training
We are very proud of our first employees of the Skills Development Center. Two local ladies were interviewed and chosen to become the teachers and managers of the sewing side of the Skills Development center. Both ladies have got experience in sewing and we have sent them to professional training to learn design and sewing with complicated patterns. 2 sewing machines and overlocker machines were bought.
Our first product comprises of funky long leg trousers and shirts. While the seamstresses practicing their skills, we sell their products as fundraiser for the center.
The trousers are on sale at our local Mdumbi Backpackers and you can also order them online. Send us a message if you are interested or take a look at the website. https://skillsmankosi.wixsite.com/skillsdevelopment
The building
We are planning to transfer a double park home to our new Education Center. We still must save up more money to do so as it will cost around R65000 (4300 Euro) to transfer and renovate. We hope we will mange to do so before January 2020.
No One person can change the World. We together can Change IT!!!
Kind regards,
The SDC team