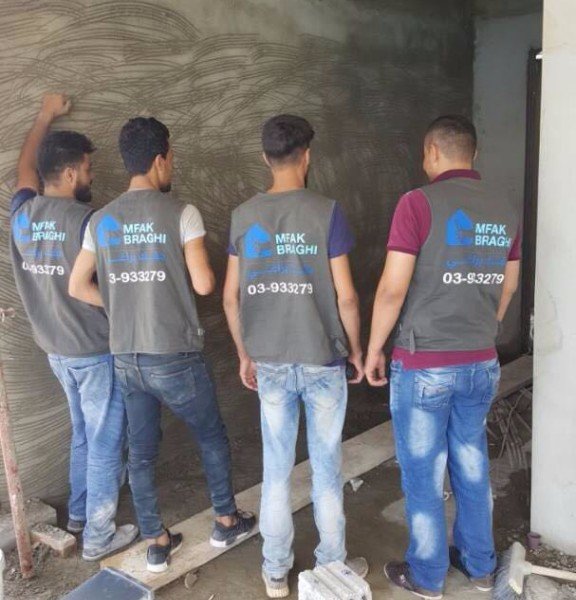 "Saving our planet, lifting people out of poverty, advancing economic growth... these are one and the same fight. Solutions to one problem must be solutions for all." Ban Ki-Moon, Former Secretary General for the United Nations
Throughout the past few months, we've shared with you our Innovation and Entrepeneurship program evolution. Today, we would like to shed light on some of the youth teams who have already started generating revenue out of their small enterprises, incubated through The Nawaya Network's program.
As always, we would like to thank UNICEF Lebanon and the Kingdom of the Netherlands for making this project possible.
Organic Soap Shop:
Many natural soap factories in Lebanon generate a lot of soap scraps which are disposed of by burying them untreated. This causes the release of several toxic matters into the ground, of which, grease, oils and other compounds which cause heavy pollution. To solve this problem, Mohamad, a young Syrian refugee youth had the idea of collecting these scraps, turning them into beautifully hand-crafted, all-natural soap bars and other decorative items.
Having gone through the incubation phase of our program and with support from our business coaches, Mohamad and his team have now started their small enterprise, "Organic Soap Shop" by taking customer orders for baby shower, corporate and other gift ideas. They have also launched their Facebook business page, through which they showcase their products. Mohamad and his team are still receiving specialized training in social media marketing with a specialized mentor which The Nawaya Network has helped connect them with.
Hussein Turaani Photography:
Hussein lives in the Burj Al Barajneh refugee camp in Beirut, a camp which suffers from a wide set of problems including dire living conditions, a highly politicized environment, arrested youth development, proliferation of drugs and weapons, limited job opportunities and many more.
When we first interviewed Hussein during the training last year, he was reluctant to trust in non-profits. He spoke to us about his personal experiences working with other non-profits, the dedication and effort he had put into creating a film, which then was shown at several festivals with no mention or compensation for Hussein or his team.
After working intensively with our business coach through the incubation phase, and with seed-funding, Nawaya was able to purchase crucial photography equipment and materials for Hussein, which enabled him to finally market his skills and his services to potential clients.
As a result, Hussein has gone from being unemployed and hopeless to having a full-time job as a photographer at an NGO which earns him 650$ monthly, as well as having two other independent clients which earn him 200$ per month each, an amount which many other refugees could only dream of having in the community he lives in, and which has allowed him to live much more securely and comfortably.
Full of hope, Hussein says that our program restored his faith, motivation, and enthusiasm. With a renewed sense of purpose, he works harder than ever now. You can view his work and contact him through his Facebook page.
Baytouti:
Our "Baytouti" team have started selling their cakes and snacks to children at the Tahaddi School in their community! Rawan and her sister, who both live in the area, want to promote clean and healthy snacking among children by adapting sugar laden snack recipes to healthier, cleaner and more nutritious ones.
Following their training with us, this sister team moved on to receive a Food Hygiene certification from GWR Consulting, a leader in quality control and training in the region. They both still attend school and have successfully launched their small business earning an average of $20 per day in sales! This is significant as they live in one of the poorest communities in Beirut, so this income will be extremely valuable for their families, and has helped make them feel much more empowered!
Mfak Braghi:
Mfak Braghi's 24/7 on-demand maintenance service, is now fully operational! Reach out to them for any repair needs, day or night, and let us know what you think!