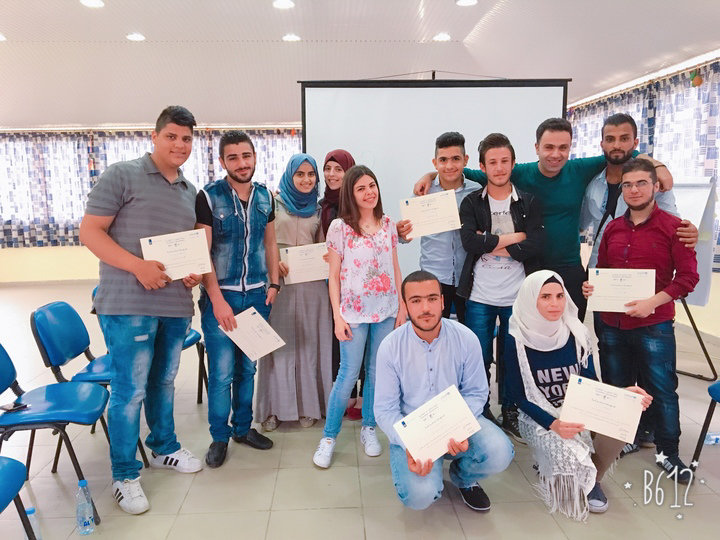 Dear Friends,
Following the pilot phase of the Nawaya Impact Lab training program in 2016 in various locations across Beirut last year, the Nawaya Network team regrouped at the beginning of 2017 to analyze our training impact and put together an even more comprehensive and impactful program in 2017.
While our program in 2016 saw 650 marginalized youth from different nationalities graduate and provided seed funding for more than 14 youth team projects, we realized that the majority of the youth participating in our training had difficulties transitioning from the training room to starting a small business or a social enterprise due to a number of key factors.
To address this issue while keeping the human element at the center of our training, as well as growing our reach, we've developed a unified Design Thinking and Business Development curriculum and have now added a crucial six week incubation period to the program.
Our youth now get access to professional, focused, business coaching to guide them through the piloting phase.
With the April round now completed in six locations across Beirut, Mount Lebanon & the South, we will be rolling out new sessions monthly. Our aim is to reach 2,400 marginalized Lebanese and refugee youth and fund 300 youth led projects by the beginning of 2018.
Here are a few images of some of our youth on graduation day earlier this month!
Last but not least, we would like to thank UNICEF Lebanon for their continued support as well as The Kingdom of the Netherlands for funding this year's program.
Another milestone we would like to share with you, is the life changing impact our coding bootcamp SE Factory is yielding! Now in its third edition, previously unemployed SE Factory graduates have received 3 job offers each in less than two weeks post graduation!
Kind Regards,
Celine