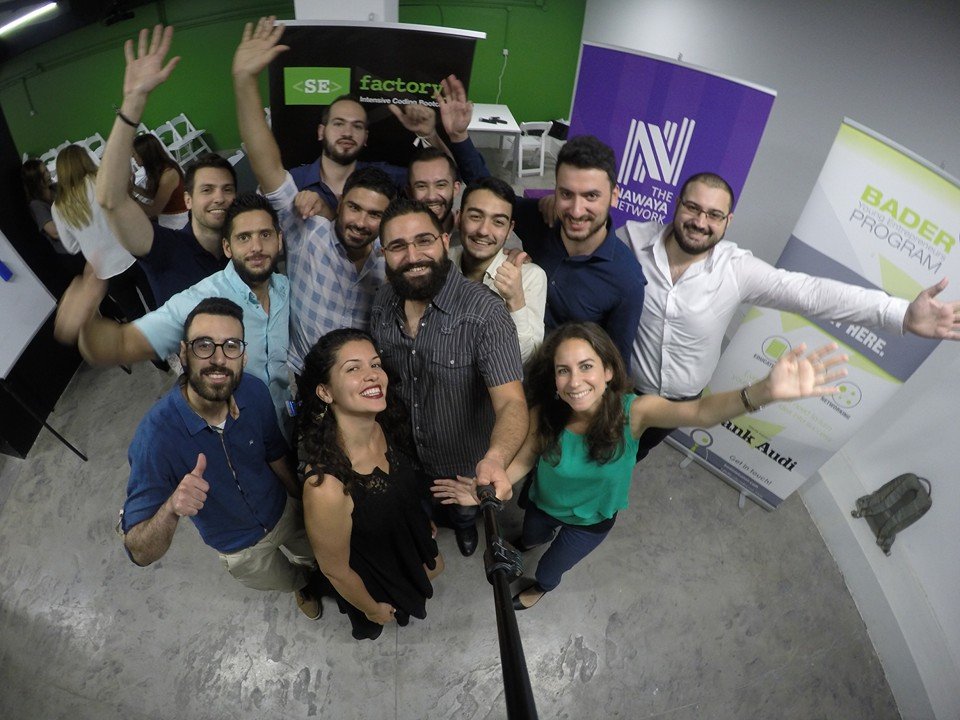 Dear Friends,
It has been a big year for Nawaya: last time, we had informed you of the launch of our new coding bootcamp called SE Factory, which aims to develop the technical and soft skills of low-income computer science graduates, with the aim to improve their employability. Since then, our first batch of students have completed the program, and so far, 75% of them have gone on to receive job offers.
Last month, we launched our second round with 16 extremely ambitious and hard-working students, and look forward to sharing their progress with you in the coming months.
In other news, we have launched the "Nawaya Impact Lab" - a program in partnership with UNICEF which seeks to empower unemployed Lebanese and refugee youth by developing their innovative and entrepreneurial skills to improve their income-generating opportunities. Watch our newly-released animation explainer video here!
We launched our first round in the Bourj el Barajneh refugee camp, with 31 youth from Lebanese, Syrian, and Palestinian backgrounds. They learned a series of skills related to design thinking, innovation, and prototyping, in addition to soft skills and life skills such as gender equality, conflict resolution, drug awareness, and suicide prevention. We selected the top 10 most promising and committed students, who are now receiving advanced training in business development. We look forward to updating you about their projects soon!
Next week, we are launching our new round, with 120 more youth from three neighborhoods in Beirut. Stay tuned and follow us on Facebook to hear of their exciting ideas and projects.
That's it for now - more exciting news in three months!
Many thanks for your continued support and encouragement!