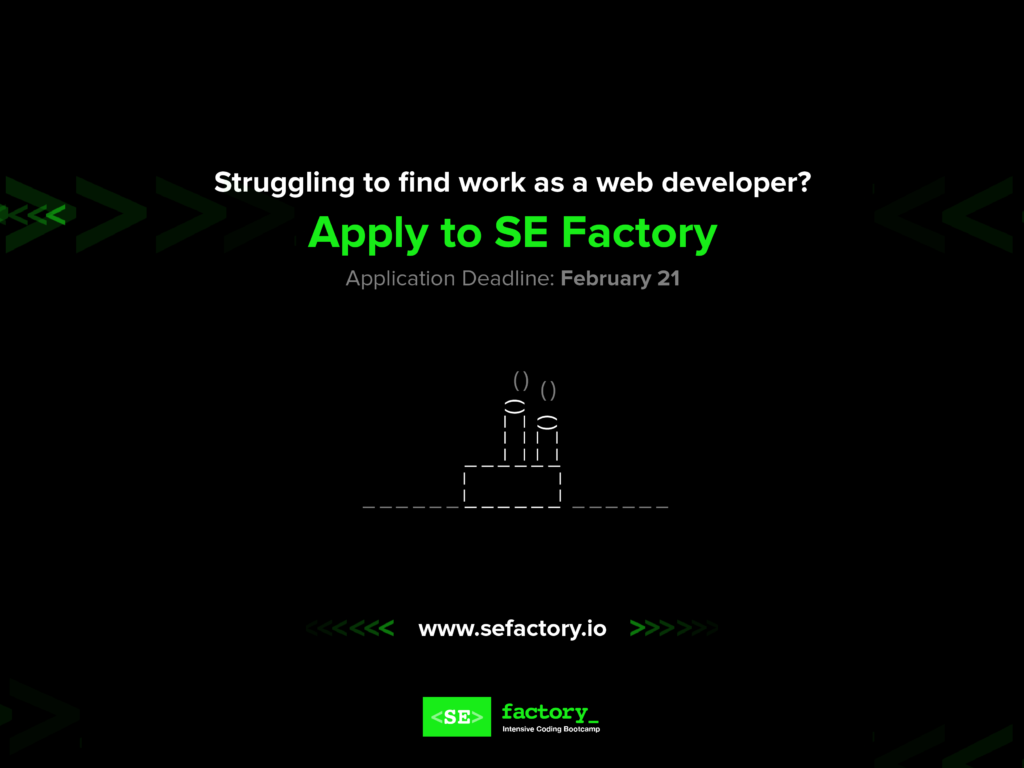 Dear Friends,
We are excited to announce the launch of a new program called SE Factory, which is a coding bootcamp catered to helping low-income, unemployed computer science graduates improve their skills and increase their chances of getting hired.
In Lebanon, there is a growing demand for coders and developers, but employers have been unable to find qualified candidates to fill these positions. Based on our research, it appears that while thousands of computer science graduates are looking for jobs in Lebanon, they are indeed graduating without the right skills (in some cases due to outdated curricula and unqualified instructors).
As a result, we decided to take action and create a program to strengthen the qualifications of low-income computer science students graduating from universities and technical institutes by helping them improve their hard and soft skills, and connecting them to mentors and potential employers.
We first began working on this program nearly one year ago, and since then, we have come such a long way. We are proud to partner with Bader Young Entrepreneurs Program, which is providing sound technical, managerial, and financial support. In addition, we have received sponsorship from Asfari Foundation and Al Mawarid Bank. The program is also in collaboration with Berytech.
The pilot program will be launched in three weeks, whereby up to 20 students will commit to an intensive three month, full-time training program given by our highly qualified instructor and web developer, Bassem Dghaidy (who taught himself how to code at the age of twelve!)
Throughout these months, students will be challenged in ways they have not experienced before, and will be given direct opportunities to meet and mingle with a wide network of companies in the tech ecosystem. By the end of the program, we hope to be able to place our students in challenging and fulfilling jobs within the tech community in Lebanon.
We aim to replicate this program throughout Lebanon starting 2017, potentially reaching hundreds of students in Tripoli, Nabatiyeh, Mount Lebanon, and the Bekaa.
We look forward to updating you about our progress in the coming months.
Thank you for your continued support!