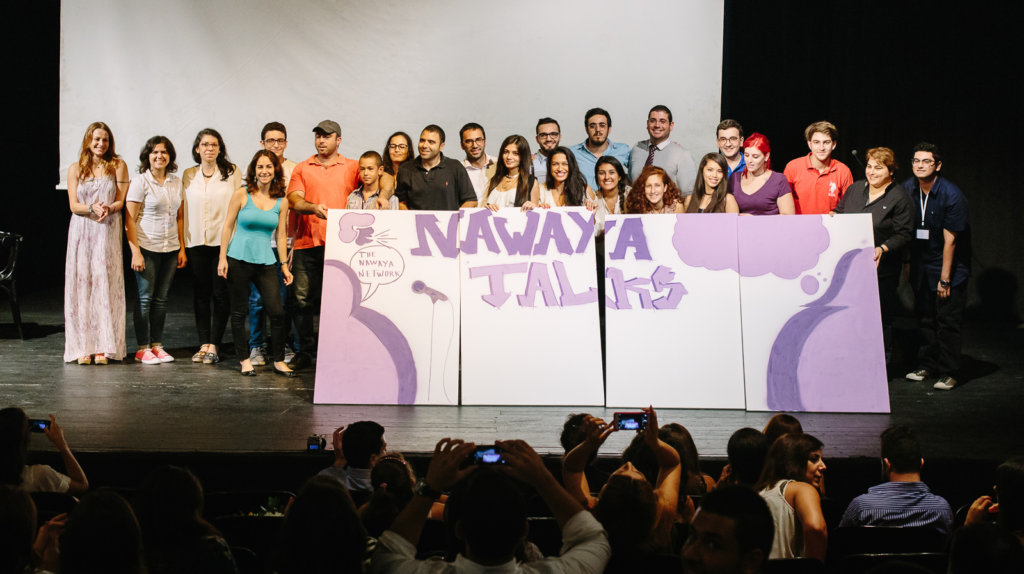 Dear Friends,
We hope you are all doing well despite the tragic events of the past week.
This issue of at-risk youth is very dear to our hearts at Nawaya, and the primary purpose of Nawaya's mission is to invest in youth and give them alternatives to getting involved in crime, violence, drugs, and extremism.
We are working on new programs for 2016 to continue to address this issue and look forward to sharing them with you in the coming months.
In the meantime, over the past three months, our youth have continued to benefit from programs to develop their talents.
In October, we held a very special event called "NawayaTalks: The Untold Stories of the People of Beirut" whereby our youth not only showcased their talents on stage, but we invited some of Nawaya's youth, mentors, and volunteers to share with us personal stories of how they overcame various challenges and struggles.
The event was a major success; our speakers and performers inspired the audience, causing many tears as well as laughter, and shedding light on an individual's incredible ability to overcome seemingly insurmountable obstacles.
Their stories proved to us the importance of the work we do every day, to help support those who come from disadvantaged backgrounds and help prevent them from falling through the cracks. Our speakers had the will to overcome on their own, but many others do not.
Beyond that, we continue to spread the word about our work beyond Lebanon. Over the past three months, Nawaya presented in Kurdistan, Singapore, and Finland!
We are constantly grateful for the support we receive from individuals within and outside Lebanon, and look forward to updating you about our exciting new partnerships and programs in just a few months.
Thank you again and best regards!