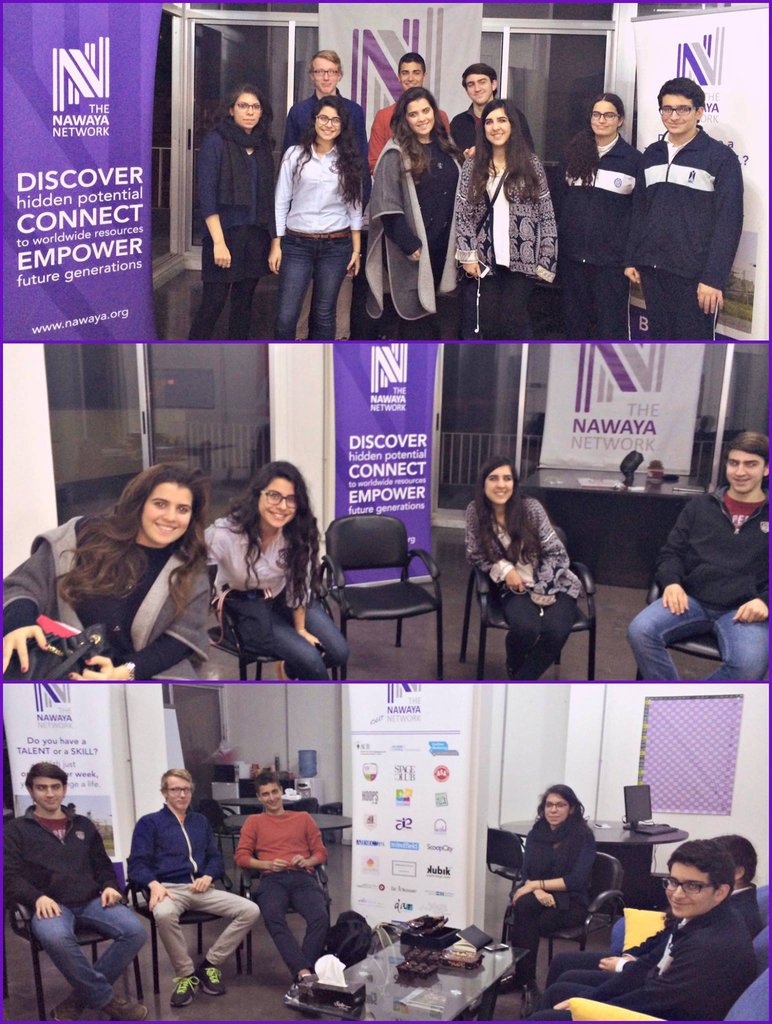 Dear Friends,
Our year has been off to a great start. Here are some updates and highlights:
-- We signed our first official partnership with PATCHI, a luxury chocolate brand here in Lebanon, which has committed to supporting about 20 of our youth this year!
-- We have recruited 6 new interns for the year, all who will support us in graphic design, social media, youth recruitment, mentor training, and marketing!
-- We have formed our first volunteers committee which includes high school students, university students, fresh grads, and young professionals. This committee will be helping us plan Nawaya's biggest event at the end of summer.
-- We held a Nawaya Day for several of our youth last month, where they learned Capoeira and attended a workshop about tolerance.
-- Several youth have been showcasing their skills and generating an income from it. For example, Hovsep has been called in to perform at a few establishments, and our thai-boxers have been offering self-defense classes to the community to help them cover their expenses to Thailand (to attend the championships in a couple of weeks!)
More exciting events and news to come. Thanks for your continued support and stay tuned!
Best regards,
The Nawaya Network