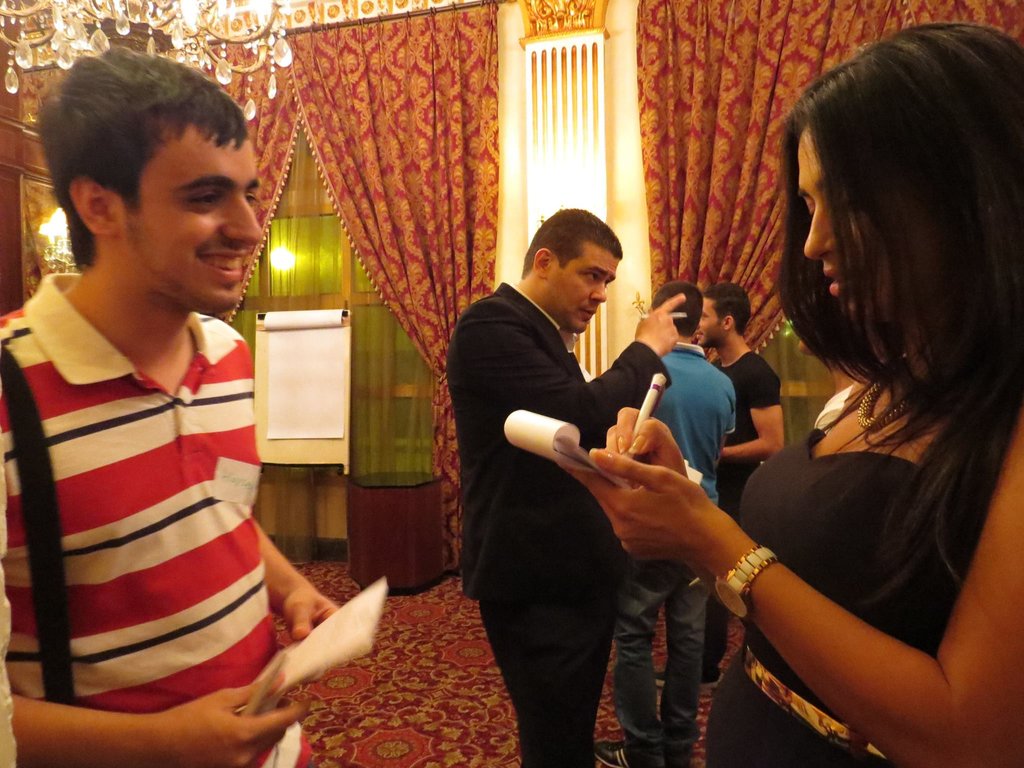 Dear Supporters,
Our NGO continues to grow, and we have some exciting new programs to share with you!
In September, we launched our professional networking program, whereby we invited young professionals from the community to meet and mingle with our youth. It was an enriching event for all, as everyone broke out of their bubble and met others they normally would not meet. Youth received insight and feedback about various issues, and our young professionals were quite inspired by our youth in return. We're planning to hold these networking sessions more frequently in 2015.
In addition, we have also begun a series of workshops and trainings for our youth, which will be held on a monthly basis. For example, last Friday, a life-coach gave a very inspiring and stimulating session to another 15 youth in our program, whereby he discussed issues such as motivation, discipline, setting goals, and overcoming obstacles.
Furthermore, we have officially launched our e-mentoring program! Now, even if you live abroad, you can sign up to mentor our youth via a 45-minute session, covering a topic of your choice. It can be related to your career, lessons you have learned, obstacles you have encountered, or simply a chance to meet with and interact with our youth. If interested, sign up here!
In other exciting news, our first official documentary film about our young ballerina's trip to the US has been released online. You can watch it here.
Finally, we have just launched our "200 Campaign" to get 200 generous donors to commit to donating just $10/month before the end of 2014, to help us expand our work to reach dozens more youth. Will you consider being one of the 200? You can sign up via the GlobalGiving site here.
We are always grateful for your ongoing support, and wish you all a happy holiday season, and a happy new year!
Best wishes,
The Nawaya Network