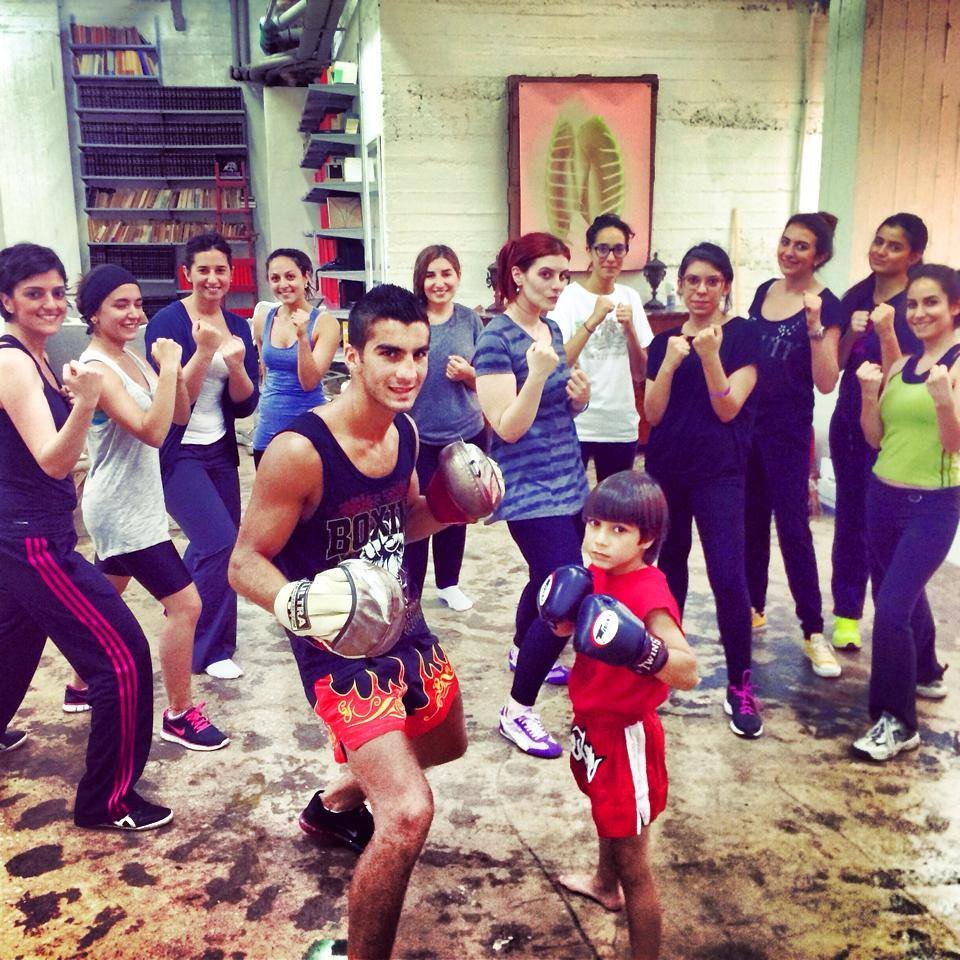 This past summer has been quite eventful for The Nawaya Network's youth!
In June, we planned a women's self-defense workshop given by two of our Thai-boxing champions, Ahmed (21 yrs) and Ramadan (6 yrs). Participants loved it so much that they are requesting that they be organized more frequently. This opportunity will provide these boys with much-needed financial support.
Nadine, our fashion designer, got a paid internship during her summer break at a design company called Vanina. She has also been meeting with her mentor, Amani, and they recently spent 9 hours together in one day feeding the hungry.
Reine, our young ballerina, went to New York and New Jersey and attended a two-week intensive dance class. It was a life-changing opportunity, and we captured it all in a short documentary film which we will be screening to the public for the first time on Wednesday, September 10th. If you are in Beirut, please join us! Invitation is below.
Some of our youth attended a workshop where they learned how to give trainings to the public. This training of trainers approach will open up opportunities for them to offer classes, thus increasing their access to income-generation.
We have a very busy few months ahead before the end of the year. Community service activities, capacity-building workshops, talent development sessions, mentor trainings, networking with young professionals, and more!
We look forward to updating you again soon. Thank you all for your support!