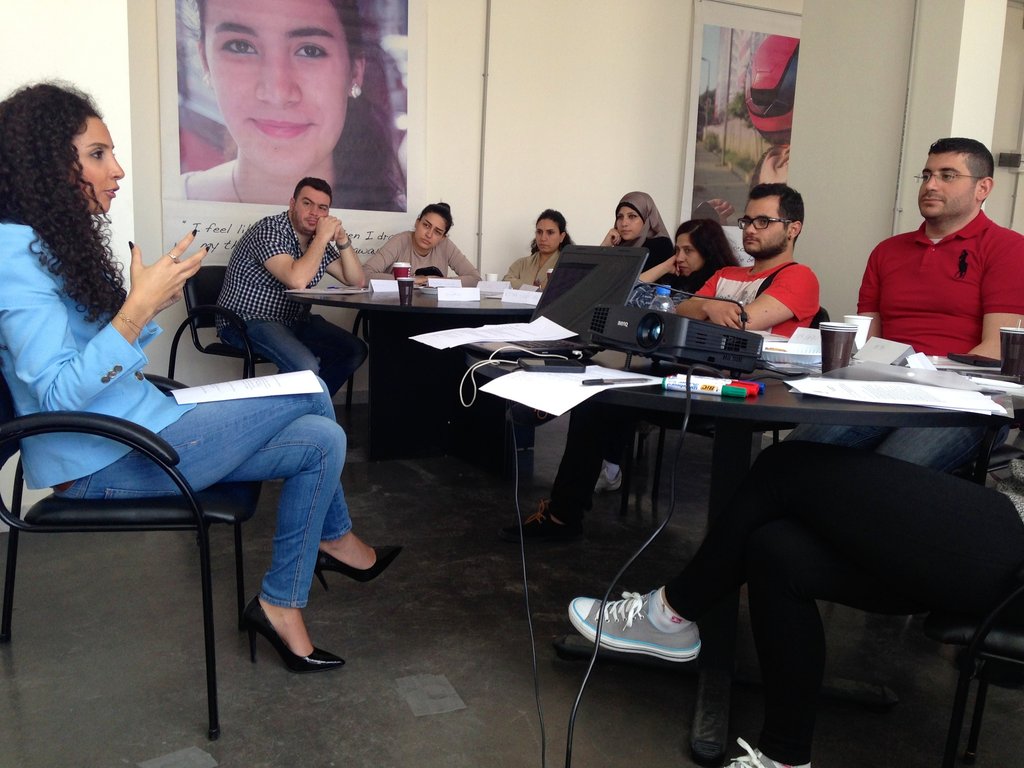 Many exciting developments over the last few months! 12 of our mentors were trained over a period of two days in April on how to be good role models, how to inspire our youth, how to motivate them during the tough times, and how to raise their self-confidence and sense of self-worth.
Our trainers - a psychologist/educator and leadership coach got them so excited about mentorship that they couldn't wait to be matched!
Some matches have already been made:
13-year-old Rainy has been matched with a Red Cross Volunteer;
9-year-old Ahmed has been matched with a karate champion;
19-year-old Nadine has been matched with a physician;
15-year-old Rana has been matched with a pianist and a designer.
Other matches are still being made and will be highlighted in our next report.
In other news, some of our advanced youth have been trained on how to give workshops and training courses, as a way to secure an additional source of income for themselves. For example, our thai-boxing champions, Ahmed and Ramadan, will be giving a women's self-defense training on June 11th.
We believe that this will be a major boost for these two talented boys, who despite their major achievements and successes, are still largely unknown to the public. Check out their video here.
We also are very excited to share with you the news that our 13-year-old ballerina, Reine, has been invited to attend a two-week dance camp in New York this July! We have released a major campaign to spread the word about her story. Check out her two-minute video here.
Finally, Moe, our graffiti artist, was recently featured in a reality tv show on MBC! Take a look here.
We are so proud of all our youth. We knew they had what it takes to shine, all they needed was an extra push, some guidance, or simply the right opportunity.
Thank you for believing in our cause, and for believing in our youth! Until next time!