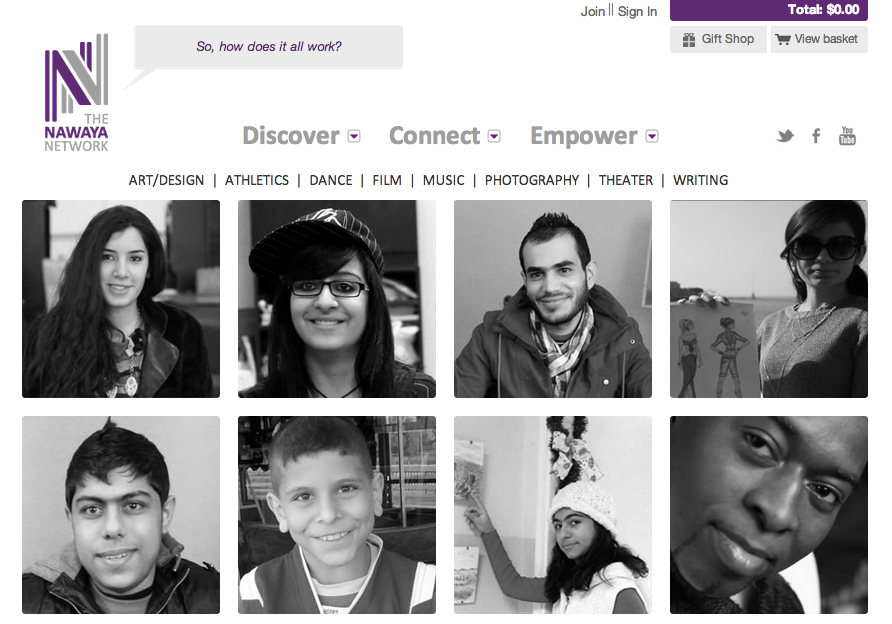 Some great news to share with you all -- we have launched our online platform on www.nawaya.org!
We've made it easy for users around the world to empower disadvantaged youth by connecting them to employment and internship opportunities, trainings, mentors, classes, material support, and funding to allow them to pursue their passions.
We invite you to meet our first 16 youth online, check out their 1-minute videos telling their story, and explore the six buttons that make it fun and easy to give back!
For example, Omar is a 13 year old boy who has a passion for football. Although he has had no prior formal training, he is known as the Messi of his town. He does tricks few of his friends know how to do. He impressed even his teacher last summer, who alerted us about his football skills. We immediately decided to meet him and to enroll him in a football class.
We won't forget Omar's first day on the field. His parents were also there and were visibly excited. They saw their son interacting in a way they had never seen before. They saw him shine on the field, doing what he loves, and doing it well; he made them proud. At the end of the lesson, his mother came up to us and told us that it was her birthday, and that it had been the happiest day of her life.
What is remarkable is that Omar lives one hour away from the lessons, so he spends two hours on the road three times a week after school to get to the football academy and back. Omar's dedication has been quite noticeable as he has not missed a single lesson, except for one (to study for his exams.)
Omar's future in football may be promising, but it won't offer him a stable career with a good income. But what it will do is boost his self-confidence, teach him leadership, discipline, teamwork, communication, and keep him away from violence and drugs.
We hope that with the launch of our new site, users will be able to connect kids like Omar to various opportunities to help keep them away from harm, and help build their skills to make them employable in the long-run.
We thank you again for your great support and look forward to updating you again in a few months!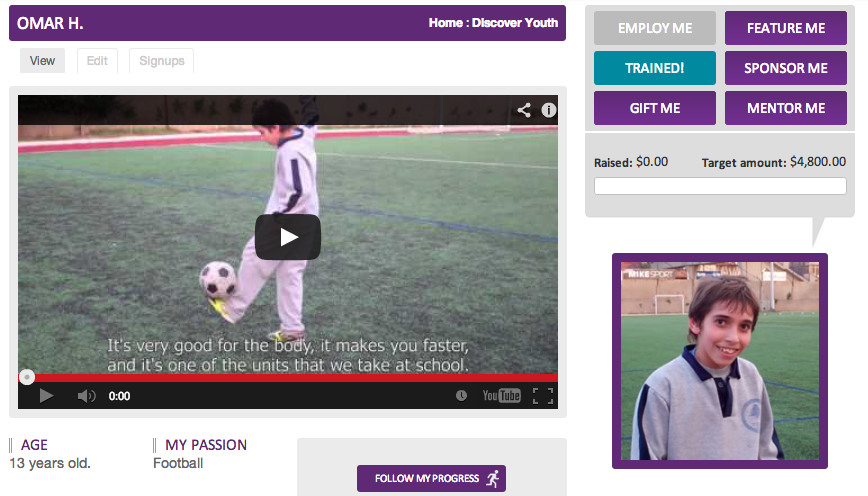 Links: