Project Report

| Mar 20, 2023
Our 2022 Impact and Achievements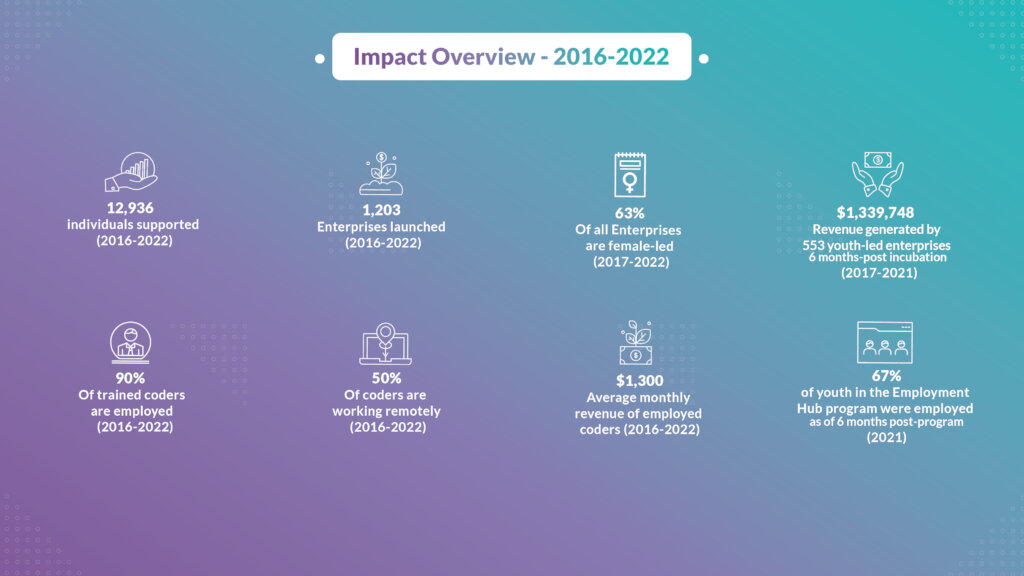 Dear Friend,
I hope you are safe and well.
I wanted to check in to see how you are doing and share what Nawaya's been able to achieve last year, all thanks to your generous support.
As you are likely aware, we had, and continue to have, many challenges operating in Lebanon.
We're using these to fuel our resolve and continue supporting youth through our employment, entrepreneurship, and economic development programs, to help them generate much needed income during this unprecedented economic crisis.
Thanks to generous donations from donors like you, we have the funds on hand to pivot when needed, and continue serving youth across the country.
We are fortunate to be able to continue to provide these much-needed skill-building programs as the demand for support has increased twofold (if not more) due to the current situation in Lebanon.
And now, without further ado, I would like to invite you to review the impact numbers enclosed in this update.
We are grateful for your support of our mission, and we look forward to continuing this vital mission work in new ways as we continue adapting to the unfolding situation in Lebanon.
With sincere gratitude,