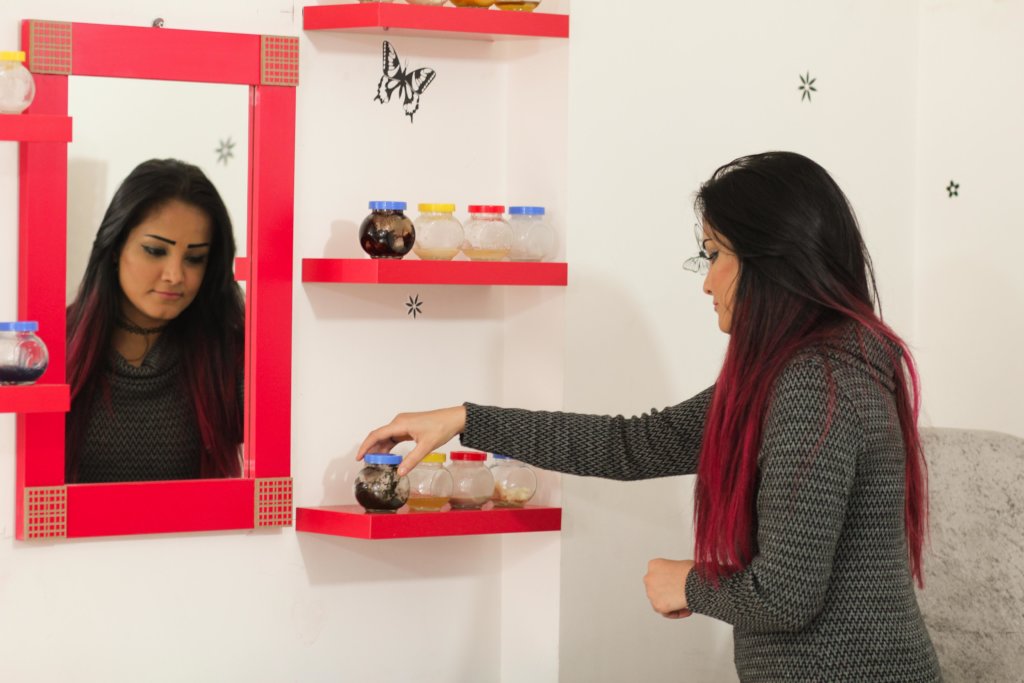 There are nearly 1.1 million registered Syrian refugees in Lebanon, a shy estimate to what in reality may be over 2 million.
The percentage of adolescents between the ages of twelve and seventeen years old currently stands at 12.6% while a staggering 93% of youth between the ages of fiftenn and twenty four are out of school. A study conducted in 2014 showed that around 35% of surveyed youth had dropped out of school due to displacement and lack of money.
Lebanese youth are not better off, an estimated 23 thousand youth enter the job market yearly with only 3,400 vacancies available. Slow economic growth is a major factor but the biggest reason may be corruption and nepotism.
This presents a very dire situation, as an entire generation of Lebanese and refugee youth will be subjected to live in an entrenched state of poverty and disempowerment, without access to quality education and employment. The likelihood of young men engaging in illicit activities may only increase due to a sense of desperation, while girls will continue to be married off early, becoming mothers at a young age, and thus perpetuating the cycle of poverty.
After a two-year trial period, The Nawaya Network's Social Entrepeneurship programme will continue to provide out-of-school, at-risk Lebanese and refugee youth with opportunities to learn important innovation and entrepreneurial skills that could potentially lead them to generate an income by starting their own small enterprises.
This opportunity will empower both girls and boys to feel effective in the labor market by utilizing their skills for potential income generation while feeling empowered through gaining meaningful skills in the process.
The program will now be folded within UNICEF Lebanon's innovation labs, named GIL, an acronym for "Generation of Innovation Leaders".
Through this program, we aim to help youth gain important skills to create small or social enterprise, improve their employability, gain an alternate source of income, learn important soft and life skills and become active leaders and change-makers in their communities.
We would like to thank you, our donors for believing in our cause and helping us shape the future of over 2,400 youth in 2017.
Here are some of our youth projects incubated through the Social Entrepeneurship program this past year:
Bkwrms:
Ghida from Tripoli and Mahmoud from Tyr have created a real-time online database of books available at bookshops in Lebanon.
Their project proposes get a stock-keeping solution to old-fashioned bookshops, and exposure to a large pool of customers. Through the platform, readers would be able to search online for books, shop at their preferred locations, etc... Similar solutions for book finding are not yet available on the market.
Ghida and Mahmoud have gone through an intensive training round with Elevate Mena following our program in order to fine tune their business idea and come out with a workable prototype.
Ideal Motor:
Ideal Motor, a green solution to electricity shortages in Lebanon.
It's been nearly a quarter-century since the civil war in Lebanon ended, yet the country is still failing to secure a constant power supply to citizens.
The electricity crisis in Lebanon summarizes the suffering of an entire country with households and businesses securing additional power sources, often, from private power generator owners to cover the outages.
Nineteen year old Hassan and Mohamad from Nabatiyeh, who are both passionate about electrical engineering, realized that these diesel or gas powered generators are not only a harmful source of power but also an expensive one.
They worked together through the Social Entrepeneurship program to present a self-starting, rechargeable generator prototype which generates a voltage of 3,5 and would provide power for two days.
For now, Ideal Motor can only power small items but Hassan and Mohamad want to improve on their prototype, to provide a bigger power supply to entire households and later neighborhoods. They hope to be able to create bigger versions to replace the fuel consuming ones currently in use throughout the country.
Gînolojîyê:
Ariman, a driven twenty one year old, fled the war in Syria four years ago, looking for safety. She settled in Choueifat, where she lives today.
Ariman is passionate about beauty and the benefits of plants and fruits on the skin. She's been mixing fruits, essential oils and other natural products to tailor make skin care and beauty treatments for years.
Following her participation in the Social Entrepreneurship program, she worked on making her treatments available at Suzanne's Beauty Center in Choueifat.
She hopes to one day, develop her own line of beauty products and create broader sales channels for them. To reflect her Kurdish roots, Ariman has named her project Gînolojîyê. The word derives from "Gin" in Kurdish, which means "woman" while the project name translates into: "The World of Women".
Zakhrafiyat:
Twenty three year old Abdullah, from Lebanon is a passionate graphic designer and visual artist.
He's taught himself to create over six styles calligraphy. When joined the Social Entrepeneurship prorgam, Abdullah built on his passion and came up with the to carve out his art on plexi, wood and even car wheels, while also incorporating within the designs recyclable material for decorative purposes.
The charismatic young man is now using his art to create little gifts for all occasions. He named his project Zakhrafiyat.
Abdullah is hoping to expand his business by selling his creations outside his community in the Shouf.
The Nawaya Network Social Entrepeneurship program was made possible through support from UNICEF Lebanon, The Kingdom of the Netherlands and the German Cooperation.