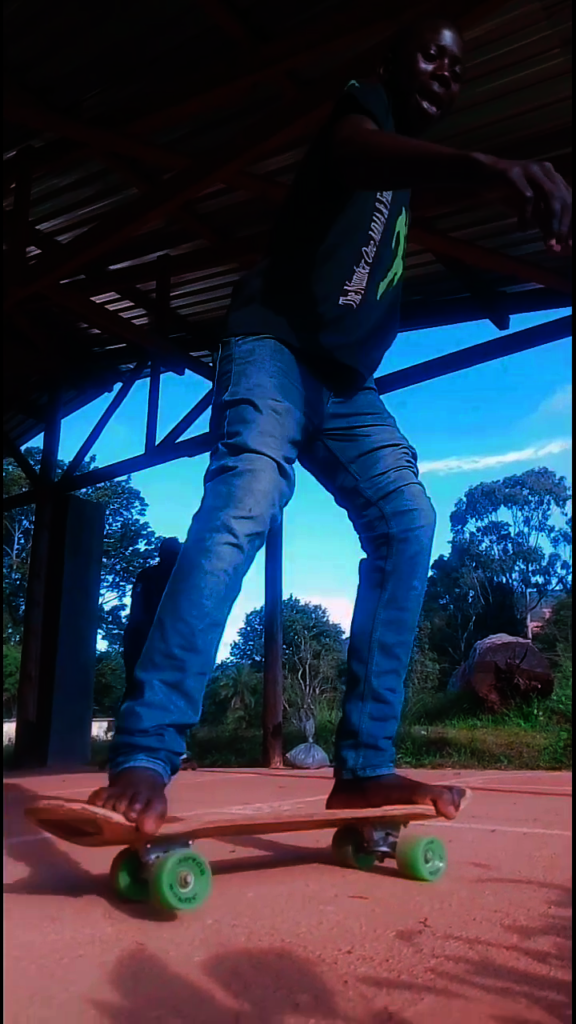 Dear Supporters,
The start of 2020 was a busy time for the skateboarding community in Zimbabwe, a small but passionate community which wants to bring skateboarding to Africa, in particular Zimbabwe which currently has not embraced the sport and not utilised it as a developmental tool to connect with youth and educate the community.
Over the past quarter, our partners managed to launch Chimanimani Skate Club and register its first 30 full members. The majority of our members are teen and pre-teen aged males. We have expressed our desire to see greater gender balance and an increase in female uptake of the sport. The logo for Chimanimani Skate Club was designed by one of our skateboarding students, aged 17. Another notable youth, aged 21, has been a great spokesperson for the skate club, rallying community members in the district and some of the youth currently displaced in nearby tented settlements ensuring we are utilising local talents! We have also continued to run skate sessions with the youth members of Chimanimani skate club at a town council designated shed near town centre in Chimanimani East District.
In early March, prior to covid-19 being recognised in Zimbabwe, one of our skating partners was selected to participate in the Chimanimani Business Exposition, which was scheduled to take place in the end of March at the Chimanimani Hotel. The expo was authorized by the Chimanimani Rural District Council, organized in partnership with the Chimanimani Business Community (CBC) and essentially was a collection of private and non-governmental organizations, showcasing their operations and expertise to an open group of attendees that were set to include members of the local community, local media and representatives from the government of Zimbabwe.
In addition, our partners sent out official invites for the Grand Opening of the Chimanimani Hotel Skatepark that was scheduled for the start of May. Amongst the list of distinguished guests invited was the honourable Minister of Youth, Sports, Arts and Recreation Kirsty Coventry as well as members of the local media. Thus, due to the covid-19 breakdown a decision was made to postpone the event until we know that it is safe to gather in larger groups, hoping that it will not be too delayed!
Whilst covid-19 is a large set-back for the skating community in Zimbabwe, and more importantly the youth development which was going to run alongside it, we are not giving up. The team is optimistic and confident that with our clear vision, we will not only recover the lost time but soar to new heights of advancing the sport of skateboarding in Zimbabwe and beyond our borders. We therefore want to thank everyone out there who has donated, fundraised and supported us through 2020 and we hope that you continue to do so as we want to utilise a sport which does not challenge body contact restrictions and provides for outside practise during a time when we are adapting to the covid-19 lifestyle.
Thank you to our Donors, Fundraisers and Supporters!
With Gratitude,
Skating into Africa