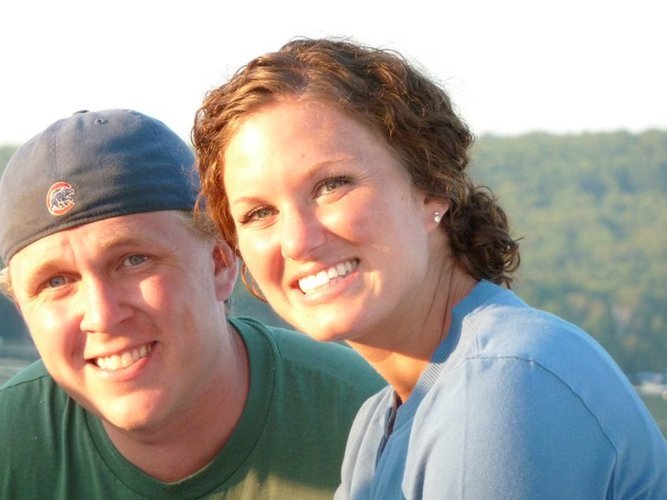 Dear Supporter,
Thank you for helping us with this project so far. We are still waiting to get some more donations in before we can start working on this project, so for this report, I wanted to tell you how Sing Me A Story Began.
Like so many legendary songs and albums before his time, Austin Atteberry's story begins with a girl.
"This girl moved in next door to me and she happened to work at Vanderbilt Children's Hospital as a Child Life Specialist," said Atteberry. "She also happened to be beautiful, and she encouraged me to volunteer at Vanderbilt Children's as a Music Therapy Volunteer. I'm not an idiot, so of course I did."
While volunteering at the Vanderbilt Children's Hospital, Atteberry brought his guitar to serenade the kids and help them explore their creative capacities.
"I'm a songwriter," he said, "so I walk into a room and say, 'let's write a song.' When you ask a five-year-old kid to write a song, they look at you like you're crazy. So I said, 'Alright, tell me a story about anything you want.' Now if you ask a five-year-old kid to tell you a story about anything they want, the floodgates open."
By asking children to use their imaginations to tell stories, Atteberry was able to literally and figuratively strike a chord with them.
"When you're in a hospital room and you have a kid that is really going through a tough time and so is Mom and Dad and you can play a song, which for three minutes takes everybody away from that room, then I really learned about what music is and the power of music," he said. "Because as they say, music heals."
From those humble beginnings, The Sing Me a Story Foundation was born. His whole life, Austin had a love affair with music but never before had he witnessed the power of music to heal as he did in the rooms of that children's hospital. Furthermore, never had he known love like the one he shared with the girl who moved in next door. On August 1, 2011, standing in the street between 4206 and 4208 Colorado Avenue, Austin got on one knee and asked Sara to marry him…And she said, "YES"
For more information on Sing Me A Story, please have a look at their website www.singmeastory.org/
All the best
Sophie Birkett
Links: